A logo is an important part of any business of promoting its message to the prospects and customers. It works for rapid, apparent and effective transmission of brands, businesses and event communication to the potential clients. A few years ago, if you needed a perfect logo design for your event or business, you would definitely seek the help of the logo designers. However, today, you can design your own logo without the assistance of an expert, using amazing applications for creating reliable and efficient logos. If you are stepping into this industry, you need to know which logo design applications are best to use.
Looking for a Logo Design Service? Check out 99 Designs!
Schedule A Consultation With Ballen Brands
Here are 10 tools for creating a logo currently in the market.
For brand builders on the hunt for a visual marketing tool, Assembly is a must-discover iTunes application. This powerful interface lets you create anything from a company logo to a content marketing graphic. With a myriad of design tools at your disposal you can create vector art, layer designs, collaborate with coworkers, and save your files in multiple formats. You may not have gone to school to become a graphic designer, but this application sure can make you feel like one. Be careful; once you discover the power of Assembly, you're going to have a hard time not using it in your visual branding efforts.
You might Also Like: 365 Best Real Estate Blog Ideas
Adobe illustrator is one of the best vector graphic applications developed by Adobe Systems. You can make all kinds of logo design projects with this incredible tool whether you are a professional or a newbie. The brilliant of drawing tools including brushes, colors, gradient effects and other key processing tools can make your design most fabulous wit amazing touches. Besides, this application has comprehensive and template section to give you the right ideas about how to use Adobe Illustrator for creating logo designs. It features creative cloud, anchor point enhancements, CCS extractions, pen tool preview, live shapes and other key tools that can help you in designing an excellent logo. Once you understand the details, you won't find it difficult to create an attractive logo, just be creative! Although it has a free trial version, the cheapest plan costs around $20.
Cost: Less than $100
You might Also Like: Creating a Logo
Adobe Photoshop is the most popular and best graphic and text editor created by Adobe Systems for Windows. It can help you create any text logo or shape logo, for newbie. It is a little difficult to understand the features and tools, but after understanding how to use it, it is the best application for creating logos. For professional logo designers, Adobe Photoshop is the best because it has lots of tools like textures, artistic, color levels, channels and alpha masks. However, this application is not an ordinary tool that could be used by anyone because it is a little complicated and costly. Adobe Photoshop is the most effective and brilliant image editor and design software. Free Trial Available.
Cost: Less than $100 and up depending on version
You might Also Like: WOW! 10 Best FREE Photo Sites
If you want to design a simple logo, then Jeta logo designer tool is the perfect application for professional designers and newbie since the layout and icons of tools are very obvious. It is reliable, fast and powerful tool for web design graphic, design logo and icons. Jeta has more than 500 vector shapes and icons, about 400 templates for logo, over 200 shape styles to enable you to create a perfect logo design.
Cost: Less than $100
Others have Read: The Best in Auto Dialer Software for Real Estate Agents and Beyond
Logomaker is the most affordable logo design application that offers its users with excellent editing, illustration and designing facility. This application offers its registered users the free logo designing facility for the first six logos. Basically, it is not costly to design more logos with Logomaker. You can design logos in less than five minutes and there is no doubt in the outcome qualities. It has a wide range of icons and effects that can help you create beautiful logos conveniently. Before you purchase it, you can use its trial version for free and learn how to effectively create logos by using the application professionally. In fact, it has modern and friendly user interface and enough tools and features that allow you to create a beautiful logo design. Logomaker is considered as an intelligent supplication for smart and talented individuals.
Cost: Less than $100
Related: Best List of Real Estate Keywords Anywhere
If you are tired of using the traditional logo design applications, then you must give Summitsoft Logo Design Studio a try. It has build-in logo templates that can help you create stunning logos. This application for creating logos has an incredible collection of graphics, templates, icons, tools and other helping tools that create excellent logos. You can easily tweak the shapes, fonts, color and effects for your own graphics to personalize your logo. It can also take you through the trademark registration process, so you can secure your brand identity and create slogans and taglines to go with your newly developed logo.
Cost: Less than $100
Similar: Where to Find The Best Real Estate Training
As the name suggests, it is the fastest logo creation application and of the most affordable logo design tools available in the market. It can help you create stunning and unique logos for business and personal use. You can try it free to create beautiful logos with a few minutes. Quick Logo Designer boasts more than 2500 logo templates, over 300 fonts and about 5000 vector symbols that can help you in creating ultimate logos. It is also a very good option for individuals who need an application that has basic logo creation features. Besides, if you are a graphic designer, you will find it very user friendly with its excellent concept of design.
Cost: Less than $100
-> Best Real Estate CRM's to implement as voted by Real Estate Agents
logoSmartz is a highly functional and fully-packed online logo design application that is sure to please any designer, logo developers and small business owners alike at an affordable cost of $39.99. It is an affordable application for creating logos with thousands of templates with different themes, allowing advanced design options for objects and texts and offers output that outsmart many of its competitors. The graphics are up-to-date and offer a professional and very polished feel and look. With user friendly and easy customization interface, LogoSmartz Logo Design application provides big rewards. It is a desktop logo creation application that can help you design and creates high-quality logos in just a few minutes. In fact, you can easily make high resolution logo without any effort of prior knowledge of graphic design. This application has a wide range of high quality, professionally designed logo templates that you can customize according to your needs. You can access over 4500 high quality graphic symbols and over 1000 fonts. Besides, you get access to special effects like shadow effects, gradient effects, outline effects, bevel effects that can be added to symbols and text.
Cost: Less than $100
Best Call to Action Examples for Real Estate Agents
Corel draw is one of the most effective applications for vector drawing as it offers new technology, including 3D and mobile applications. It helps designers in creating professional design and artworks, especially the stunning logo design. It is an excellent editing and light drawing application for newbie designers. This application is brimming with creative tools and features designed exclusively for delivering quality results in the graphic industry. If you can dream it, you can design it with Corel Draw. The application embraces interactive tools that can help you create a professional result for your personal or business logo. Corel has expanded the free content and training: the package now offers more than 2,000 high-resolution photos, over 10,000clipart and digital images, 1,000 open type fonts, 1,200 objects, 400 patterns fills, 600 professionally designed templates and about five-hour training videos. It is fully loaded with well-organized tools necessary to create gleaming logo designs, including power traces, photo-paint, Corel capture and Corel connect. These tools are user friendly and easy to use.
Cost: Less than $100 to several hundred depending on version
Best Tips for Creating a Real Estate Branded Blog
SoThink is an office look alike downloadable application, with a free trial version, to design and create logos. You have the option to create on the free template, edit an existing one or start from the scratch. This application lets you create professional looking logo designs from numerous vector objects and logo templates. It has drag and drop interface with color presets, layer support, text effects and much more.
The SoThink Logo Maker and Logo Maker Pro are bought at $35 and $59.99 respectively. SoThink Logo Maker has a wide range of templates to choose and features a variety of effects that you can use to create a beautiful logo. No technical knowledge is needed because you will be helped on the way with smart color tools, dozens of special effects and over seven vector drawing tools, which you can apply on individual letters. In fact, this application clearly wins the audience with excellent features and low cost.
Cost: Less than $100
Looking for a Logo Design Service? Check out 99 Designs!
** I have included a couple of links to Amazon that are affiliate links. These links were added after and were not used in any way to determine items on the list.
Summary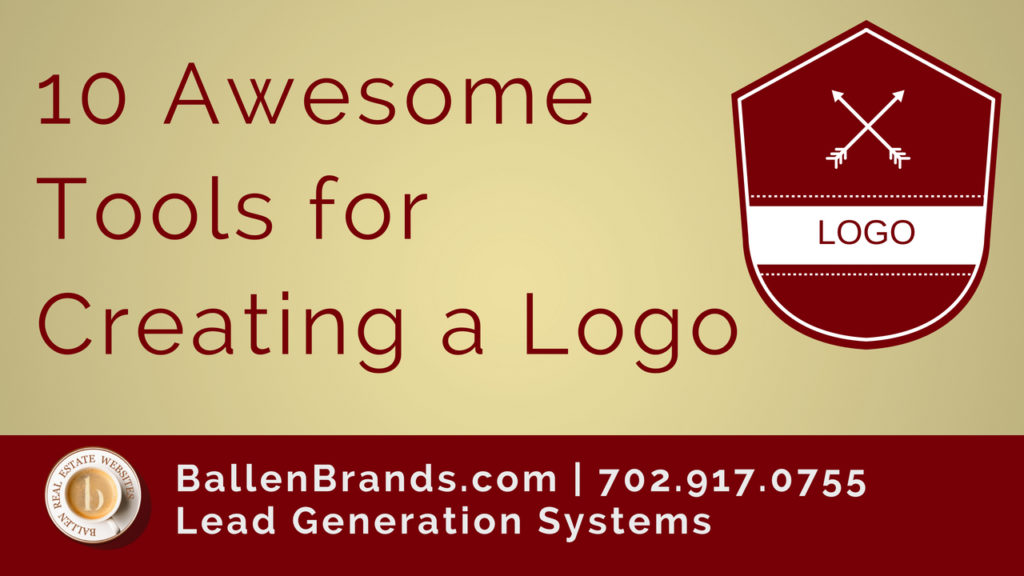 Article Name
10 Awesome Tools for Creating a Logo
Description
Logos are important to use to promote your message to customers. Find out which tools are best for creating your own logo.
Author
Publisher Name
Publisher Logo