What is a Blog on a Website?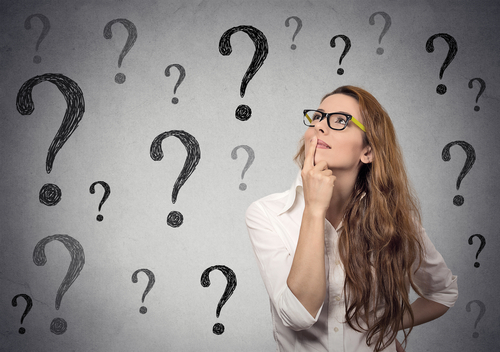 Why Hire Us for Your Website Content and SEO?
Unique Content that our team creates specifically for you based on the blog topic requested.
Keyword optimized headings to help search engines recognize you as an authority for those topics and increase the chances of your blog being seen by people searching for those keywords (or similar) on search engines.
Visual components such as optimized images, color blocks, quotes, etc. to help break up the text provide a great visual experience for your visitors.
Paragraph and text formatting for your readers based on what has been tested and measured to keep readers engaged.
Internal linking to other relevant pages on your website (if applicable). This helps keep your visitors engaged, and staying on your website. The longer they stay, and more they click around, the higher chance of them becoming a lead AND finding your website again should they decide to leave.
A Table of Contents which has been tested to increase interaction with your blog, provide ease of use for your visitors, and even helps with ranking on search engines. *this feature is exclusive to unlocked WordPress websites, such as Ballen Real Estate Websites.
Dividers with "Back to Top" links which help make it easier to digest the content, navigate your article, and reduces the bounce rate on your page (high bounce rates = bad reputation with search engines, resulting in lower rankings).
Back-End Optimization in which we determine the title, description, and URL that visitors see when your blog appears on search engines. This is a crucial step in getting visitors on the search engine results page (SERP) to be interested enough to click through to your website to read more.
Real Estate Website Content Service Options
MARKET REPORT monthly plan

No contracts
1 Published Market Report Each Month
Creation of Property Pages to Link Within the Market Report Based on Market Stats (feature available for Ballen Real Estate Websites only)
Optimized for Search Engines
Minimum of 6 months recommended for optimal results
BUYER/SELLER BLOG monthly plan

No contracts
1 Published Buyer Blog Each Month
1 Published Seller Blog Each Month
Optimized for Search Engines
Minimum of 6 months recommended for optimal results
ULTIMATE BLOG BUNDLE monthly plan

No contracts
1 Published Market Report Each Month
1 Published Buyer Blog Each Month
1 Published Seller Blog Each Month
Optimized for Search Engines
Minimum of 6 months recommended for optimal results
Client Reviews
Went on a listing appointment tonight. Asked the homeowners how they found me. Their response? "We found you on Google, you were everywhere. Whatever you're doing is working". Score! Thank you Lori Ballen!
Melissa Wisner Spittel ⭐️⭐️⭐️⭐️⭐️
I have been to countless Lori Ballen classes. I have learned so much from the entire team. I strongly recommend Rank Like a Boss and the other services they offer. Worth every penny and more. Thank you Lori - Sabrina - Jeff and the entire team.
Lori Ballen is ON IT! Her enthusiasm keeps her on top of the latest and greatest in SEO and Internet marketing/sales. Rank Like a Boss is a great training tool and provides great on-going value.
Lori Ballen is a real estate marketing genius. She has a wealth of knowledge and loves to share it with everyone....she doesn't hold anything back. I've learned so much from her and still have tons of things to implement. I've already made money using her systems and techniques. Thank you Lori and keep thinking out side of the box for us!
Jillian Von Ohlen ⭐️⭐️⭐️⭐️⭐️
Lori Ballen and her team are great and answer all your questions! The training, the support, the service, and everything else you can get from Lori's group. Need SEO training? She's got it. Need a website? She's got it. Plus much more! I only wish I had more time in my day to dedicate to everything she has to offer...She is a definitely an asset to your business!
Leila Brown ⭐️⭐️⭐️⭐️⭐️
The great thing about Lori Ballen, Jeff Helvin and Sabrina Wekerle is they care about your success. They will put in the time and effort to help you understand their systems and to implement those systems. If you've never heard of SEO, Blogging ect then I would suggest you get ahold of Lori, Jeff or Sabrina because they will bring you into the 21st century.
Doug Hansen ⭐️⭐️⭐️⭐️⭐️
This team is more than impressive when it comes to marketing, SEO, and all things online related to real estate.
Blake Rickels ⭐⭐⭐⭐⭐
Thank you soo much! You guys as so great and easy to work with, the best I have seen in this business in all my 33 years as a Realtor. Thanks again.
Lynn Ashley-Rohovit ⭐⭐⭐⭐⭐
Lori is a giver, plain and simple. Whether you cross paths as a client, or have benefitted from the enormous amount of free content she and her team produce, one thing is certain, you'll leave more confident, more knowledgeable, more focused than when you came. Thanks Lori. You are one of a select few who can truly call themselves Captain of the Whatever It Takes team.
Andy Stephens ⭐⭐⭐⭐⭐
Ballen Brands are the BEST in marketing, website design, SEO management, and marketing coaching! If you are needing help with marketing I would 110% recommend Ballen Brands! They are super quick to respond to questions and their customer service is 5 stars!
The Ballen Brand of products is the only one real estate agents should consider. From real estate to real estate lead generation they really know their stuff, they'll put you on the map, just follow the plan. If you have a problem, they'll help you troubleshoot and let you know what to do to fix it. Whether you need a little help or a lot, they walk their talk, the only people I know that really and I mean really do.
As a KW agent, I have been following Lori for quite some time. It all started with her class in Orlando. Currently, I am a member of Rank Like a Boss and just this month started using her Ballen Brand products. Lori Ballen and Jeff Helvin are not only extremely responsive but knowledgeable and provide outstanding service!
The products and services offered by Lori and her team are beyond comprehension. They have helped me bring marketing to my business that I would have never imagined being able to do previously. Great job team and I can't wait to see what's in store next.
Troy Wilson ⭐️⭐️⭐️⭐️⭐️