Project Manage Catherine Chadwick of Ballen Brands shows you how to find your listings within IDX Broker. If you're not sure how to find your listings, this tutorial will walk you through the process.
Schedule A Consultation With Ballen Brands
Step #1 – Log in
Before you can find your listings in IDX Broker, you must be logged into the dashboard.
Step #2 – Locate the Listing Section
The listings section of the dashboard is found at the top second from the right-hand side. Click the listing section and you will see tabs for the following:
Active
Sold/Pending
Off Market
Supplemental
These tabs represent the categories for your listings.
Step #3 – Find Your Listings
When you click on the "Active" tab under listings, you'll find homes and properties you currently have listed as active.
The "Sold/Pending" tab contains all the listings for properties you have recently sold or are currently pending sale.
Under the "Off Market" tab, you may find a list of homes with the status set to "unknown". You can change the unknown status through the drop-down menu to sold or any other option you prefer.
Changing the status will allow you to use the listing when building your widgets or brew on your website.
The "Supplemental" tab allows you to create or manage your listings. This is the section allowing you to add a new listing manually, which we will cover in another IDX Broker tutorial.
Now, you should easily be able to access your listings through the IDX Broker Dashboard.
Posts not found
Summary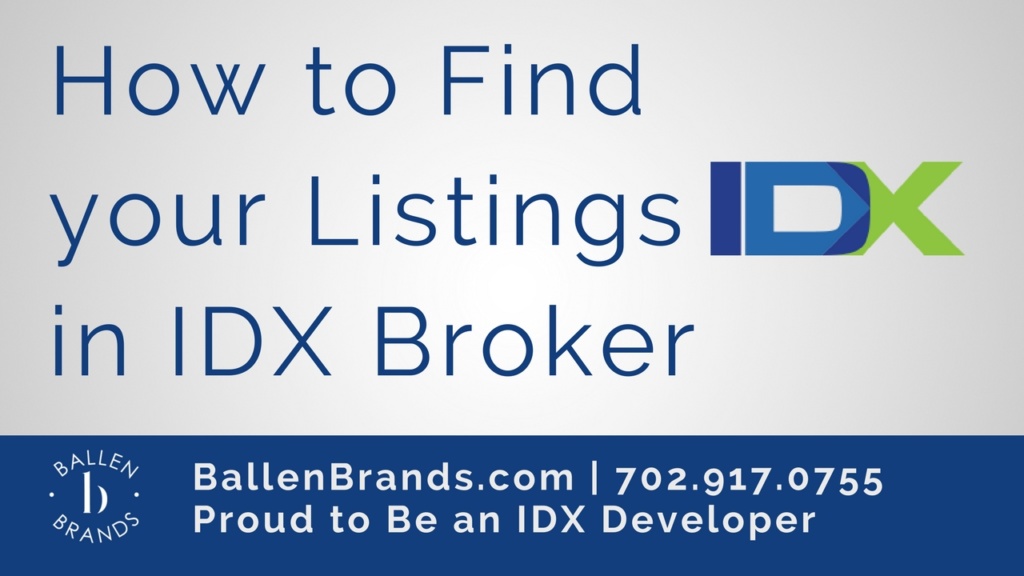 Article Name
IDX Broker Tutorial | How to Find Your Listings in IDX Broker
Description
In this Video, Catherine Chadwick, Project Manager for Ballen Brands, shows you how to find your listings in your IDX Broker account.
Author
Publisher Name
Publisher Logo