Hello, this is Catherine Chadwick, Project Manager with Ballen Brands, your real estate website development Company. Today I'm going to show you how to update your market report page on your BREW.
Learn More about the BREW
Rank Like A Boss Lesson
You can view the "how to create a Market Report" Lesson in your Rank Like A Boss Training Course.
Transcript
First, you're going to want to have access to the market report stats for your area for the previous month. So, if you're doing April's report, you're going to want statistics from March.
You may get that statistics from a source like this one; it's a listing that has listing stats for the area. This is one for I believe Seattle area, here's one for Las Vegas where they give you a synopsis of what's going on in the market.
Here's a link to a sample of our Las Vegas Real Estate Market Report.
You may also get them from your MLS. directly. You can run a report for the statistics for the previous month. Sometimes these reports are not released until from the sixth to the eighth of the month.
Sometimes a little later depending on your area and your market report stats where you getting them from. So once you have your stats on hand, you're going to want to locate your previous month's report.
Now, these reports are a blog post, so here's our one from… This is our main page, okay so how you would get to that is, on the main page of your BREW you most likely have this blog.
This says, get your free market report or something to that degree. And so when you click that it takes you to your main market report page. And this is what we call the cornerstone page.
Tablepress
So, this page is going to have a little summary of your market report for the current month. With a read more, that they can click and get to it. And it will also have a table that has a collection of all your reports for the year.
So as you start to build these you'll get more and more into your table. More and more months into your table, and create an archive. Because through testing we've learned that people are very interested in comparing reports in the archive.
Each month you'll have a new market report created, so let's look at the difference here. Now, this is a page. And it will say this month and the year. Your, one that you create every month will have the current month. So this would say, April 2018. So, we are going to say this is the one for last month that we created.
And you will notice the format here. So what you want to do is basically recreate that format every month going forward. And replace the data with your new stats, you also want to replace the photos with new photos.
And the editorial content you're going to want to make that fresh as well. So when you're talking about home buyers and home sellers you're going to want to create a summary of your area and how this affects those buyers and sellers.
That's fresh content, not copy content coming from one report to the other.
Whereas these areas up here you can replace the statistics, you don't necessarily have to rewrite this content all over. You are replacing statistic, and you may want to do a little editorializing on that as well.
But for the main part, you're replacing those statistics and making them fresh each month. These areas here where you're sort of explaining and reaching out to the buyers and sellers that's where you're going to put your first content each month.
So what you want to do is, create a new post, create a new post. Open that with another link and you're going to want to create your new post with… Copy this title over and change it.
And it will say, you put in the current month there. Whatever that month is, then you're going to want to copy this content over to your new report or write fresh content. And the best way to do that is to go in and edit this post.
So you can see the backend and have this open in one window and then have your new post open in another window. And you can sort of see how it's lined up, what you need to create. And what you need to copy over to the new post.
Showcase Widget
So here's where you will add your content blog, your general content is what you are going to access. You're going to want to include a table of contents, your horizontal divider, and your IDX showcase widget [View the Youtube Playlist on building showcase pages] which you are going to put at the bottom.
And like I said you just follow the format, however, yours is set up for your particular BREW. Yours might be different than this one because if your area or the type of marker report that's been set up.
H2 Headers
Once you've created your format there, you're going to want to click over here in the category area. The real estate market reports, okay. So, I am just going to put some content here. Copy it, and then we are going to add our table of content that would auto-populate from your H2 headers.
And we will add another, this one here… It looks at housing stats, copy that. Paste it over on the new page, and we will look at housing stats. And then I will update this with new information.
So, let's save this now, this month is 3600. And I would update all these numbers to whatever they are this particular time. And I would finish all that out; make sure that your category is selected. Add a feature image which you will have done from your previous report.
You would switch that out. And then we're going to publish it, now once this; once this post is published you're going to want to update your cornerstone page with your fresh summary. And also add this to your table, so this is how we're going to do that.
8:39: Of course this is not complete; it's just a little example. So what you're going to do, shut this one down now. Go to your main page, your cornerstone page and you are going to want to edit that page. And just click right here at the top of the toolbar because you'll be logged into your WordPress dashboard. And right here under the housing predictions or whatever header you have, yours may be different. You're going to use the first couple paragraphs here, just copy and paste those into this area.
Then you're going to update the read more here. You're going to edit and use this new link in this area. So you will edit, copy and paste it in there. Apply it, and that'll take you to the new report for the current month.
You're also going to want to update your information here with the median price range for that month. So, you're going to want to create a fresh widget to put there which you would have already done to put on your market report page for the month.
So, you are going to want to update that as well. So we would update this page with our fresh summary of the month. And then we want to update the table that has our market reports for the year. So what you're going to do is go to your dashboard, find the table press.
Sometimes it's up at the top, sometimes it's at the bottom. Just find wherever that is. Then go to all tables, find your real estate market report table. And edit and you are going to want to insert a link in the very next block that's open of your new one.
So this would be month two, you would actually say January, February, March, April. Whatever it is, 2018, and just for the sake of this month two, then you go and save your changes. Okay, let's refresh this page and you will see. Refresh another page is not going to help; we are going to refreshes this page. And you'll see it's added this now to your table.
We usually make them three across, so when you add month three, it'll push them a little closer together and you'll have you know three going down. Three; three; three; as you keep adding them. Now I want to show you really quickly what can be done with this page, your main cornerstone page.
Sample
This is an example of the Las Vegas Real Estate Market Report and what we've done is included a video. We have calls to action, we have price ranges, different market statistics. We have charts so you can personalize your main, your cornerstone page for your area with charts and just make it very appealing and helpful to your visitors.
You'll see here we have the market reports all the way from 2016 coming forward as we've been doing them every month. And this is very helpful to visitors to your BREW, and so there you go.
There's lots of potential in that page, and then I want to show you an example let's just go directly from the chart, here … Here we go market report for April. And I want to show you that for; for Las Vegas, we are at Keller Williams they have this month in real estate that you can put a video in. Depending on what real estate company you're associated with.
They may also have a video or a graph or something you want to use here.
And the condo market is something to focus on in the Las Vegas area, so here we've added not just a look at the stats and what does it mean? But we specifically added a portion of the condo market. So as you're building your individual market report, you can also add things that are relevant to your area.
More Videos
So I hope this is been helpful to you and make sure you like the video. Subscribe to our channel for more helpful tips and hints about your Brew.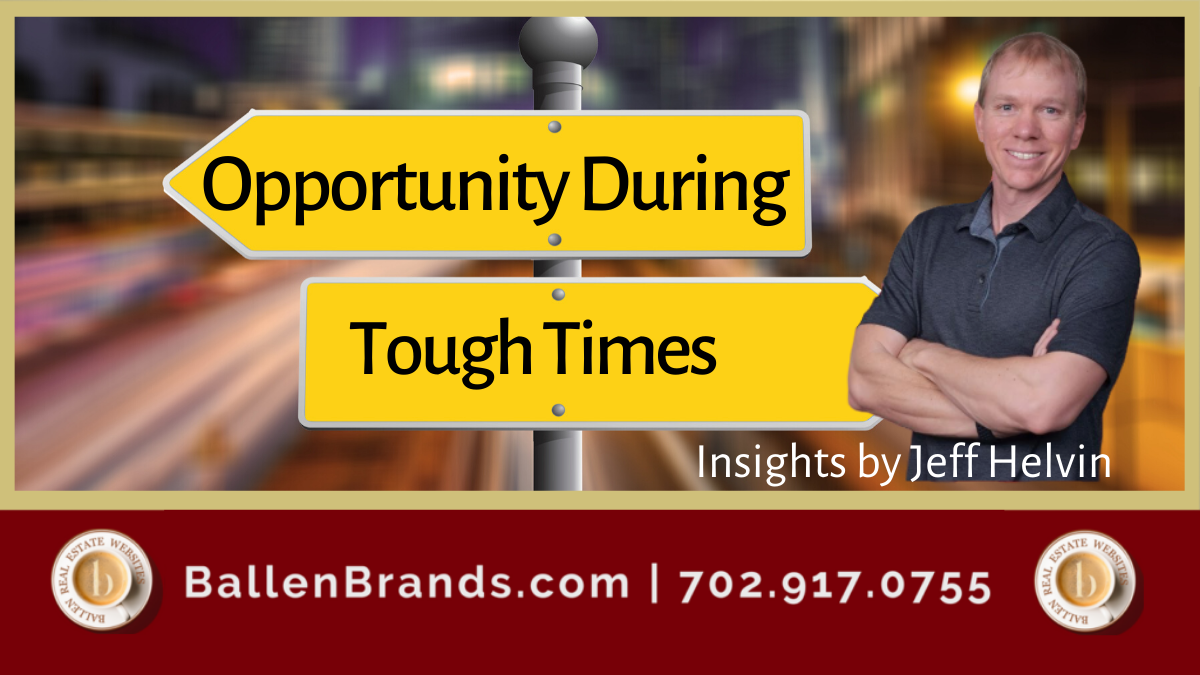 Jeff Helvin discusses how to make the most of your opportunities during tough times. It's an opportunity to be human, show compassion, make new connections and further deepen connections you have.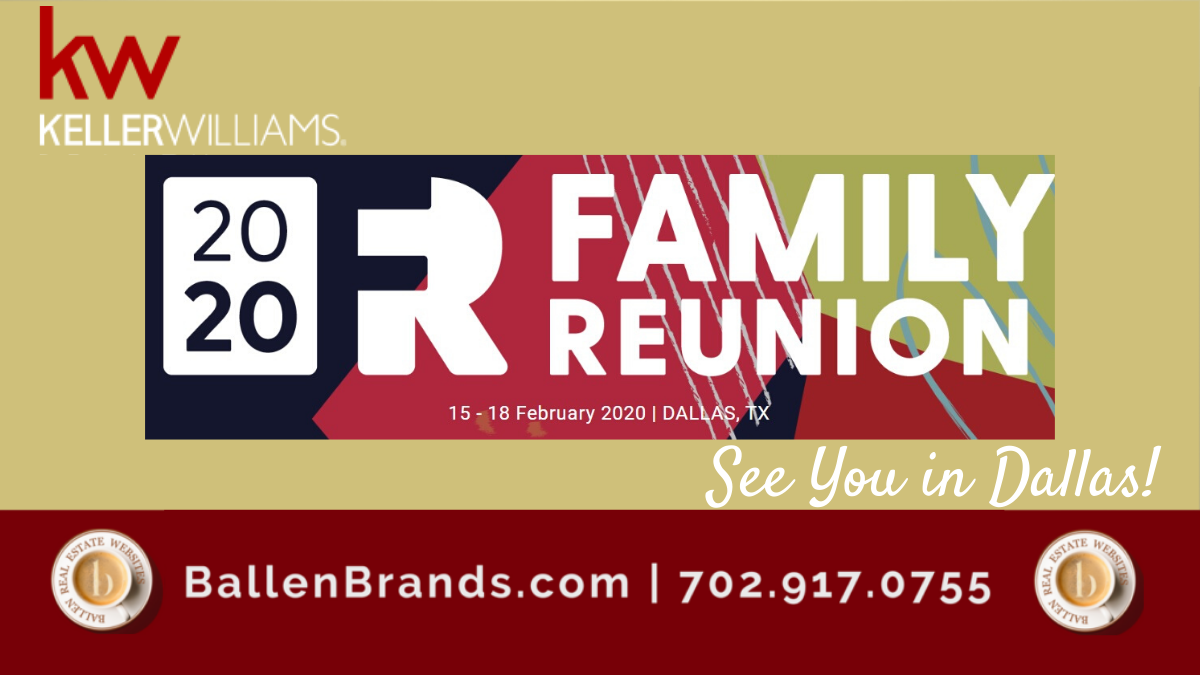 Hey everybody, Jeff Helvin here with Ballen Brands! I wanted to do a quick video today because I'm excited about Keller Williams Family Reunion.
Summary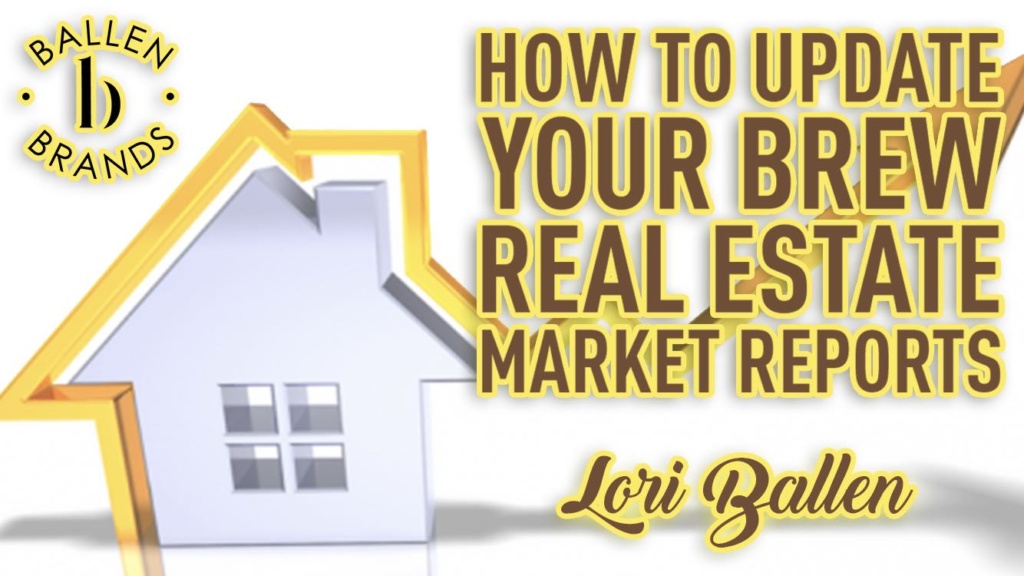 Article Name
How to Update your Market Report Page on your BREW
Description
Hello, this is Catherine Chadwick, Project Manager with Ballen Brands, your real estate website development Company. Today I'm going to show you how to update your market report page on your BREW.
Author
Publisher Name
Publisher Logo