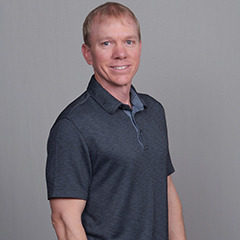 Jeff Helvin is the Co-Owner of Ballen Brands and is a licensed real estate agent servicing the Las Vegas valley.
An entrepreneur since college, Jeff planted his roots early in a co-owned business specializing in software development, website design, and content management. There, he built his foundations in business development, team management, and making the impossible possible.
In 2014, Jeff strategically moved positions to become the Chief Operating Officer of Ballen Brands, a digital marketing company founded by his sister, Lori Ballen. Jeff helped build and develop Ballen Brands products and services based on customer feedback and intensive research on what currently works in the real estate industry.
In 2019, Jeff and his brother Paul acquired Ballen Brands, carrying on the legacy their sister created before she turned her attention toward other successful entrepreneurial and philanthropic endeavors.
Jeff became infused in the real estate community through Ballen Brands and connected with others who inspired him to become an agent, too. In his first quarter as a licensed real estate agent, Jeff earned multiple awards for being a top performer with high sales, earning respectable reviews and ratings.
Jeff's work ethic is founded on authenticity, compassion, and respect. He's versed in most aspects of human dynamics – from working with large companies to owning a small business, from buying his first starter home to investing in a fixer-upper, and from bachelor to family man, he relates to and understands the needs of his clients.
Jeff has spent years raising money for the Candlelighters Childhood Cancer Foundation. He also participates in a community group that helps beautify his city by donating time and services to clean up yards and clear debris for those who are financially and physically unable to do it for themselves.
He's deeply dedicated to faith and family as his top priorities and celebrates loving his three daughters through a variety of fun adventures. Jeff is passionate about health and fitness, including Crossfit, and loves outdoor activities, such as hiking and mountain biking.