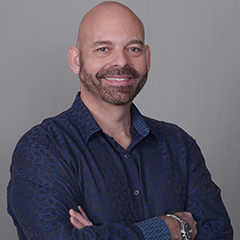 Paul has a history of helping clients find the perfect solution for their needs.
Coming from a successful background in the sales and service industry, Paul joined Ballen Brands to work alongside his brother – Jeff, his sister – Lori, and his niece – Sabrina. He is determined to help others find the best marketing solutions for their business, as his #1 goal is the success of our clients.
When Paul isn't making business dreams come true, he can be found enjoying live Jazz at his favorite local hangouts or spending time with his family.