If you've done any kind of online marketing, you've probably heard of SEO keywords many times. A vital part of any inbound marketing strategy, at its core, keyword optimization is a strategy that helps boost your website's ranking on Google's search engine, thereby providing more exposure to users and bringing in more traffic. However, many marketers and bloggers think they are practicing keyword optimization by simply tossing a few relevant phrases or words into their content. But it is so much more than that; it also includes doing research and analysis to ensure the website's traffic is of high quality.
Schedule A Consultation With Ballen Brands
HERE'S A KEYWORD CRASH COURSE:
THE BASICS:
√ Learn the difference between keywords, keyword phrases, and long-tail keywords for best performance.
√ Select a keyword phrase that viewers are likely to type into a search query.
√ Research keywords pertaining to your topic before you ever begin to write your content.
√ Don't try to capture a world-wide audience with your keywords, but instead use laser focus to draw in the right readers – your target demographic.
√ Use keywords naturally, avoiding keyword stuffing.
√ Your keyword or keyword phrase should appear in the title, at least one sub-title, in at least one image alt tag, and a few times throughout the content to be effective.
√ Track and measure your keywords and content for results. If your content is bombing, or if your bounce rates are skyrocketing, try changing your keywords.
THE RESOURCES:
√     Google Keyword Planner – Provides number of monthly searches, keyword competition, and suggested keywords.
√     SEMrush – Discover which keywords are best for SEO, SEM, get keyword ideas,  long-tail keywords, and more.
√ Spyfu – See how well your competitors are performing with specific keyword competition.
√ Keyword Spy – Another tool for scouting computer's keywords.
√     Yoast – SEO plugin for WordPress including focus keywords, keyword density, keyword placement, and more within your piece of content.
WOW! Now I get how to add SEO Keywords to rank on the search engines.
Benefits of Keyword Optimization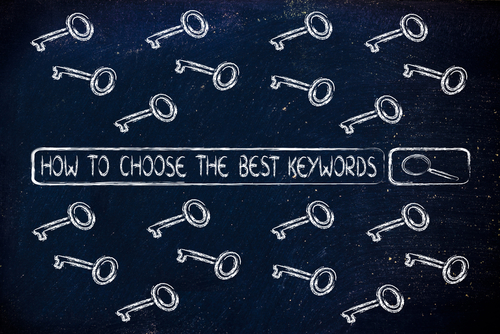 The process may seem challenging and time consuming, and researching and analyzing keywords isn't the easiest task. But the SEO results your website will experience will be well worth the time and effort you put into it.
These are just a few of the benefits of proper keyword optimization:
Better quality web traffic — Using the right keywords is essential to bringing in high-quality web traffic. If you use keywords that are too broad or that aren't relevant to your brand, you're going to bring in visitors who may not be interested in what you have to offer. By researching the keywords that your target audience are using, you'll increase your odds of getting traffic that can be converted.
Better quality content — By identifying the best keywords to use through your research, you'll have a better idea of what kind of content your audience will be attracted to. Furthermore, by using these keywords within your content, you'll make it easier for readers to connect with your brand and for you to address their specific needs.
Identify user behavior — By analyzing the keywords being used by your target audience, you'll get a much better idea of what their needs are, which in turn will help you determine how you can address those needs.
Measure the potential of your traffic — Analyzing how popular the keywords are that you are researching can help you determine how large a potential online market is.
Importance of Keyword Optimization
Although the benefits should be clear, its importance to the success of your online marketing campaign cannot be overemphasized. Not optimizing keywords can drastically undercut your marketing efforts. It's not just about making sure you have a better chance of converting your web traffic, although it certainly does do this; it also is critical to the initial stages of your search engine marketing strategy, both in terms of organic search and paid advertising. If you're using PPC advertising, then you're not only missing out on the potential traffic that PPC ads can bring in if you aren't using effective keywords, but you're wasting a lot of resources as well.
Keyword Optimization is a Continual Process
You might assume that once you've researched and analyzed your potential keywords, you can put them to use and call it a day. This would be a mistake. You should never stop researching and analyzing potential keywords. Continual optimization will help you to discover new keyword opportunities, which in turn will help you to expand your reach into various keyword verticals. Once you expand your keyword database, you'll have a much greater chance at boosting your website's traffic, which could result in the growth of both leads and sales over time. Businesses and audiences are not static entities; they grow and change over time. As your business grows, your target audience may change, which means your keywords need to change to reflect a new set of consumer needs.
Optimizing Your Website
Once you've narrowed down and identified keywords you believe will be most effective for your brand, you will need to implement those keywords. Here are the different areas of your website you will want to optimize using these carefully researched and analyzed keywords:
Title Tag:
The titles of your content will be shown both in search results and in the user's browser tab. They not only impact your search rankings but also your clickthrough rates. Make sure your titles have fewer than 70 characters so they remain easy to read and focused on the subject matter. You should include your keyword into the title so users can identify your content as relevant to their query. Don't try to trick users to boost your traffic; if you use keywords that aren't relevant to your content, you're going to experience a lot of pogo sticking, which is what happens when a visitor leaves your page immediately. Google will identify this high bounce rate, assume your content isn't matching your keywords, and demote your ranking accordingly.
URLs
f your keyword accurately describes the content of a page, then you should include it in the page's URL. Businesses that do a lot of blogging should keep this in mind, since it allows them to optimize and assign every published post its own URL. However, if you do this, make sure you don't stuff the URL with keywords; stick to a basic "business.com/topic-topic" format. If you try to over-optimize the URL by using a "keywordkeywordkeyword.com" you're more likely to incur penalties from Google.
Permalinks
The permalink is the permanent link of a unique page on the Internet. It's the address of the page that is shown above the address bar of the browser. By optimizing your permalinks using relevant keywords, you'll make it easier for search engines such as Google to classify your page. The better your page is classified, the more high-quality traffic it will receive.
Links
As you know, adding links to your content can help improve your ranking, depending on their quality. Using keywords in the anchor text of your links will help to show readers, as well as Google, what the content of that link is, making it easier for Google to determine its relevance.
Images
You should use your keywords to fill out your image titles and Alt text only where they flow naturally. Remember, Google's bots can't identify images on their own, so you need to label them to help Google find your website in image searches. Don't just plug in keywords; make sure the description as a whole is accurate as well.
Content
Make sure the keyword you use is relevant to the content you are using it in. The keyword should be used naturally so that it doesn't disrupt the flow. Don't try to repeat the keyword over and over for the sake of boosting your ranking. This is an old black hat strategy, known as keyword stuffing, that Google can now identify and will most certainly punish. Use LSI keywords to help provide context to your main keywords as well.
Meta Description
Although meta descriptions are no longer used in Google's search engine ranking algorithm, they are still important. By using keywords to optimize your meta description, you'll ensure that they show up in user search results. The meta description can help searchers determine whether or not your result is relevant to their query.
Site Structure
You need to make sure visitors can browse your site quickly and easily. Having a solid site structure is vital to this. By using keywords in your internal links, you'll make it easier for visitors to identify the various pages on your site, making it easier for them to find what they are looking for. It will also help Google's bots to more accurately index your site as well.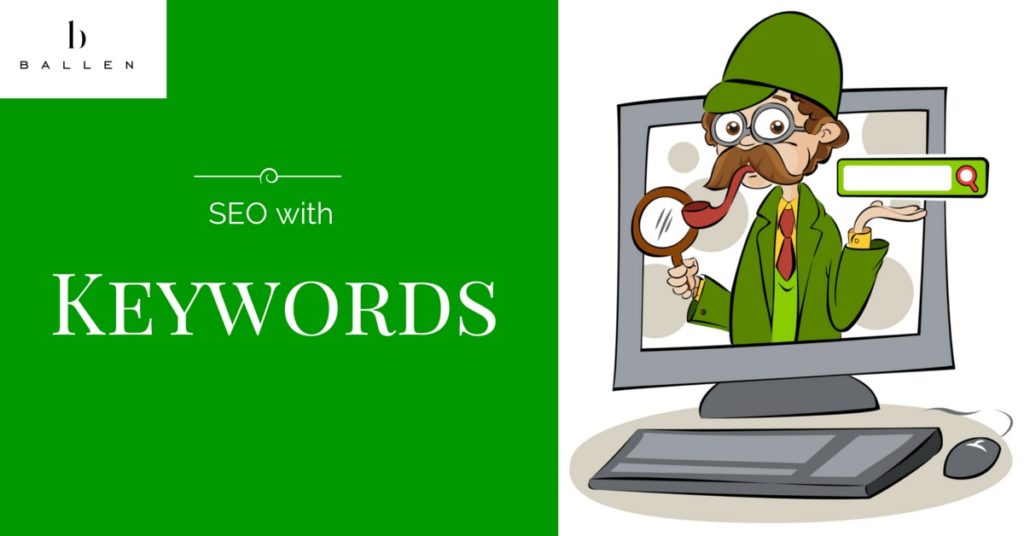 As far as search engine optimization (SEO) is concerned, dozens or even hundreds of factors must be considered in order for your website to rank in the top 10 including Keywords. Things such as social media integration, content quality, back links, and sitemaps all have their places in the overall scheme of website management and need to be properly implemented. However, SEO keywords are among the bedrocks of good SEO that have remained a constant priority throughout the years.
A keyword is any word or phrase that users input into a search bar. The search engine then processes the keyword according to specific algorithms and then displays a ranked list of all the websites it deems relevant to that keyword. For example, the search query "diet pills" is a keyword, and the search engine might return a list of results that feature gyms, fitness stores, weight loss physicians, and so on.
You might Also Like: Best List of Real Estate Keywords Anywhere
How SEO keywords have shaped the SEO landscape
Keywords are among the primary ways in which websites appear in the search results for a particular query. In the early years of search engines, websites with the largest number of keywords in their content would get the highest rank. This led to widespread abuse by unscrupulous webmasters who would spam their own websites with hundreds of keywords in order to increase their place in the listings. Search engines responded to this by improving their own algorithms, so this trick no longer works today. However, even though strict rules are now in place with regard to keyword placement, you still can't afford to neglect it entirely.
Search engines use keywords in order to determine to which niche or category your website belongs. It is therefore important to put several of these keywords in the content of your own site. As long as the keywords are not artificially included just for the sake of having them, the search engine algorithms will look favorably on your website and assign it a higher rank.
Not all keywords are created equal
It should be noted that not all keywords that are related to your business have the same weight of importance. The more people are searching for that keyword, the more important it is. For example, a keyword such as "diet pills" is a commonly used query, with millions of individuals searching for it every month. However, a keyword like "diet pills that work fast in the United States" is less common and has fewer searches. Webmasters should therefore be discriminating in which keywords to use and place more emphasis on keywords that are more popular rather than those that are more obscure.
The problem with keyword competition
On the other hand, popular keywords have a large disadvantage compared to their less-popular counterparts: competition. A keyword such as "diet pills," which has millions of searches per month, will undoubtedly draw a large number of webmasters, who will then use it on their own websites. This results in more competitors vying for the top rank for that particular keyword. If you are just starting out as a webmaster, it would be almost impossible to beat established websites in the rankings for popular keywords. This is similar to brick-and-mortar businesses; building a small store right next to a giant conglomerate is not a good idea and would invariably lead to lack of customers and subsequent bankruptcy.
And you may also enjoy: More about The Google Keyword Planner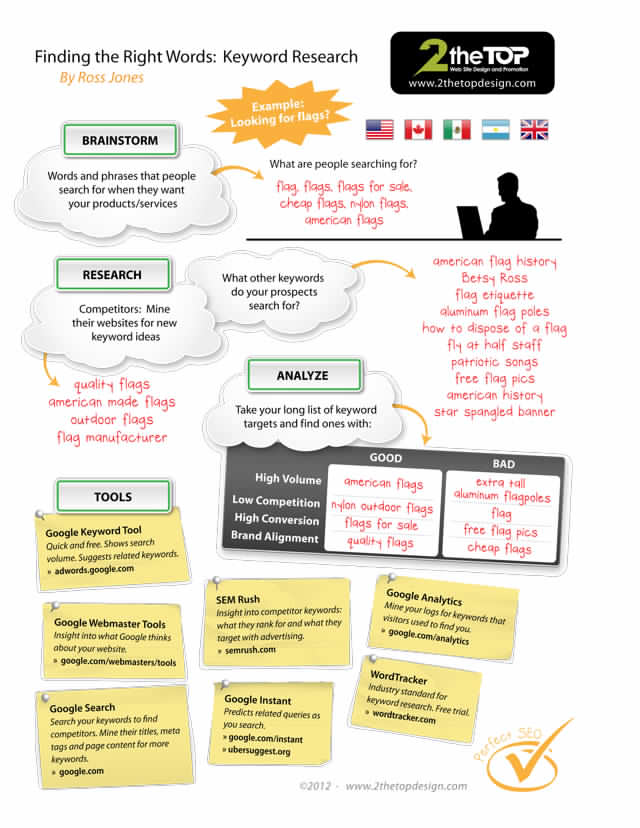 Finding the right balance
At the end of the day, new webmasters need to find the right balance between popularity and competition. They should stay away from keywords that are too popular and have lots of competition, as well as from keywords that have no competition but are so unpopular that they seldom get any searches. The best place to be is in the middle; use keywords still popular enough to get thousands of monthly searches and have a low level of competition.
Finding these ideal SEO keywords can take time and effort, but it is worth it. Plenty of software are now available to help you with this task. Some of them are free and others are commercially sold, but all of them provide helpful statistics that determine which keywords are the best ones according to parameters you set. These tools are indispensable, and every webmaster should use one if he wants to succeed online.
Take a Look at: The Key to Developing True SEO Dominance is Not Keyword Stuffing
Integrating the keywords
Choosing keywords is only the first half of the battle. Once you've decided which keywords to use, you then need to integrate them into your website's content. The keywords should be placed at various locations. No hard-and-fast rules apply, but most SEO experts recommend placing them in web page titles, headers, body paragraphs, image tags, and meta descriptions. A couple of keywords in these locations is often enough; it is important not to run the risk of spamming keywords because this can get your website blacklisted and taken off the rankings entirely.
Please Enjoy: Selecting the Perfect SMS Keywords
The constant battle for supremacy
The use of keywords has subtleties, and a variety of books and online information is available for those wishing to take full advantage of this key aspect of SEO planning. Good keyword research and placement are cornerstones for achieving the elusive top spot.
The competition is fierce in this regard, but those who do things right will find an edge that will win the day. The secret is to stay smart and do your keyword homework before jumping in; only fools test the turbulent waters of SEO with both feet. Wade in the shallow end first, and when your website grows, you can proceed calmly into deeper waters where most of the profits and customers are.
Summary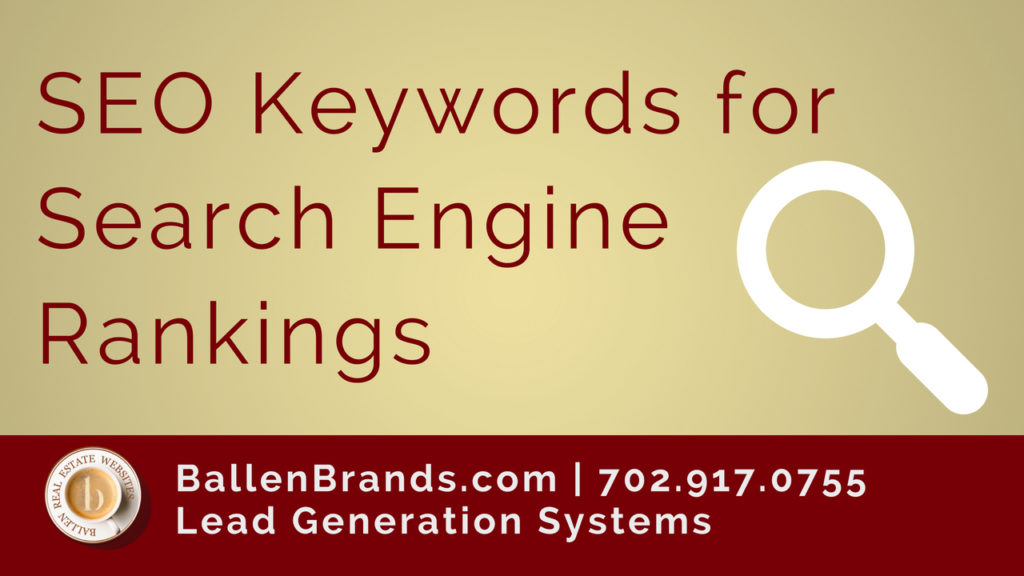 Article Name
SEO Keywords for Search Engine Rankings
Description
As far as search engine optimization (SEO KEYWORDS) hundreds of factors must be considered for your website to rank in the top 10 including Keywords.
Author