The best real estate agent website might be defined differently by each real estate agent and probably by each customer. In many cases, what the real estate agent thinks makes the best website isn't what the visitor would say.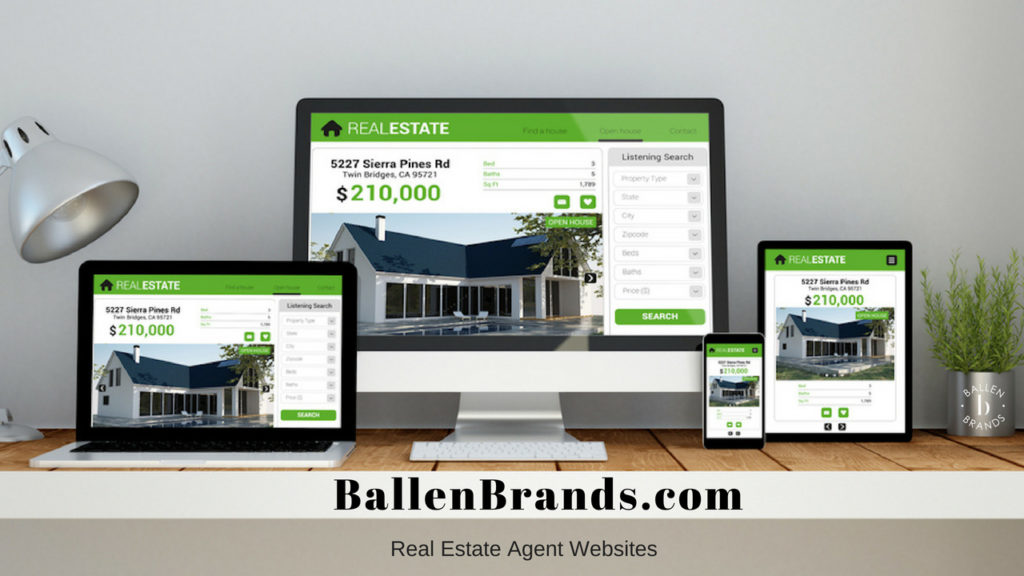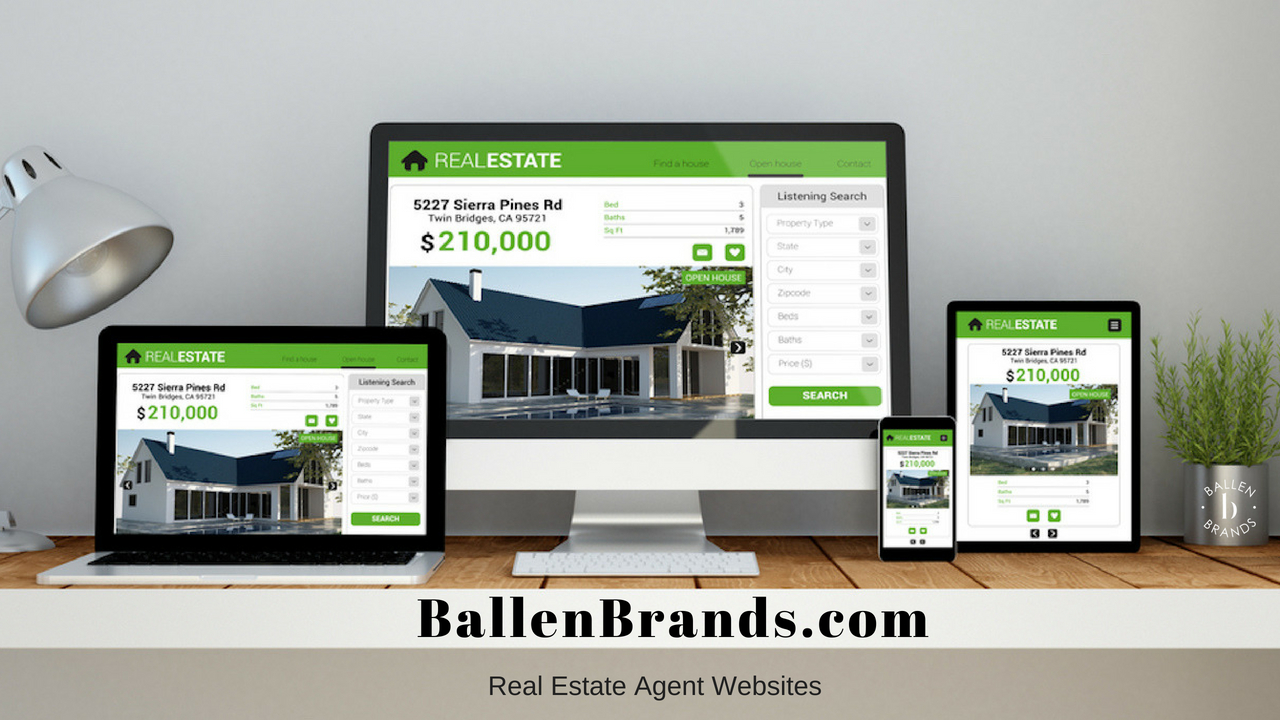 In this guide, you will learn great elements of a real estate agent website that are designed to attract buyers and sellers. You'll discover more about each element, how it functions, and why it's part of the platform.
You'll benefit by discovering the right questions to ask a real estate web development company as well as what features may matter to you, and which may not. Believe it or not, real estate websites are not one size fits all.
In a 2017 Study by the National Association of REALTORS®, it was reported that 95% of buyers looking to buy a house used a website in their search. 89% of buyers used a real estate agent to help them find a property.
Learn More about Ballen Real Estate Websites
Real Estate Agent Website Elements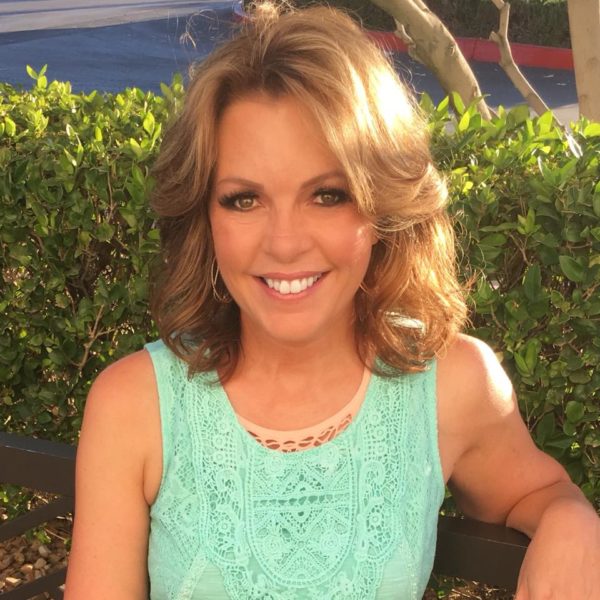 My name is Lori Ballen. I am a real estate agent in Las Vegas, NV serving Las Vegas, North Las Vegas, and Henderson. My team is called Lori Ballen Team @Ballenvegas.com and we are with Keller Williams in the Summerlin area of town.
I have a team and generate my leads through my website and social channels. Ranking on the search engines "SEO" is my first love.
As a real estate agent who has closed as many as 101 transactions in 1 year from the internet, I am passionate about my websites and how they perform. I obsess about Google rankings, the user experience, and value to the visitor.
I test and measure everything using heatmaps and analytics and have been doing so since 2007 when I entered the business.
Over time, I grew frustrated with what the industry offered us as real estate agents.
Low-cost (or worse: FREE) websites were "boxed" and the content was "canned". Everyone had the same website. That's rather pointless.
Web Development companies "locked up" the backend of the website limiting how we could grow and customize our own platform
Analytics were lacking
There was no way to truly track our leads from sources and to enter and exit pages on our website. This limited us to assign ROI to content assets.
There was little to no SEO elements on the website
Content Editing Templates were bleak.
Websites were Slow
We had to pay extra for mobile responsive websites and elements
We were "leasing", not owning. When we stopped paying, we lost everything
Websites couldn't move from one brokerage to another
IDX couldn't move from one brokerage to another
Lead Registration Preferences were limited
Ability to add value items and send through autoresponder was void
They were "clunky" and hard to use
Design Elements were Scarce
After testing 8 platforms in 8 years, I set out on a mission to change the industry and build what I felt every real estate agent should have. And from this mission, my BREW was born. (Ballen Real Estate Websites)
What Is IDX
Let's start with an obvious. Both buyers and sellers are going to want to look at properties. A buyer wants to shop for houses and a seller wants to compare houses that are on the market or have sold with their own.
IDX stands for Internet Data Exchange. It's what makes showing listings on your website possible.
What you may not realize is that you have a choice of IDX solutions. Each one offers something different from customization, to registration options, to design elements.
How To Choose an IDX Solution
Find a Website Development Company with a great IDX to begin with (Like BallenBrands.com/brew (personal plug))
Choose an IDX Solution that releases the IP Address so you can track lead sources and other information (disclosed of course)
Pick an IDX solution that has complete customization ability for colors and styles
Your IDX provider should allow you to change the registration settings at many levels including page level where possible.
We chose IDX Broker to build our real estate agent websites with. It's powerful and generates results. You can sign up with IDX Broker directly and use their WordPress plugin and shortcodes or get a BREW (Ballen Real Estate Website) and Ballen Brands will build it in for you.
Posts Related to IDX
Blog Platform
Blogging is not as it was first originated. A blog (or web log) began as a way of creating a public journal of one's thoughts or events in a day. Over time, it has become more of an "article" publishing platform.
For those that do it well, "blogging" or content marketing, in general, can be a great strategy for attracting visitors to your website. Google has also shown over the years that it likes to rank these articles when done well, on its search engine.
When you decide that creating articles is going to be part of your marketing strategy, having an SEO friendly content builder that allows for a great user experience is going to be key.
Over the years, I tested many blog platforms. Eventually, I chose WordPress. Yet WordPress "out of the box" wasn't enough. I went to work with my development team to create a drag and drop editor with many features to improve the functionality and appearance of the content.
Here's what we built onto our BREW platform
Unlimited WordPress (full ability to build and customize)
We found that many web developers lock up many of the features of the WordPress websites limiting the addition of posts, pages, and plug-ins.
Drag and Drop Editor
Our drag and drop editor allows the simple click, hold and drag for any section on the page rather than copying content to another area. When I was testing buttons and call to action items as well as video plays, image clicks etc. my heatmaps would be indicators of where to position the content best for results. The drag and drop editor makes these changes easy.
Content Blocks with unique functions
IDX Widget
Featured Image
Embed code (for videos and more)
General WYSIWYG
2 and 3 Column Widgets
Shortcode Editor
Boxes
Notes
Quotes
Colors
Lists
Insert Review / Testimonial
Accordion Lists
Quick Links
Call to Action Buttons
Pricing Table
Light Boxes
Menu
Slider
Spoiler
Icons
Animation
Spoiler
Documents
Tooltip
Slider
More
Table of Contents
This is a great feature to improve the user experience.
It uses the Headings (h2) to dynamically create a table of contents that allows the visitor to quickly see the contents on a page without having to scroll through all of the text.
By clicking on any item in the table of contents, the visitor can click and be taken right to that section.
Dividers
A divider is a simple link that breaks up on "thought" or section from another. Our dividers offer a click to top option. If the visitor gets bored or needs to reference a previous section, they can click the divider and go straight back up to the table of contents. This creates a positive user experience, and more actions on the page (good for SEO).
Analytics
If you don't measure, how do you truly know what is working and what isn't?
While Google Analytics is a great, free tool, we integrate Clicky with our real estate agent websites.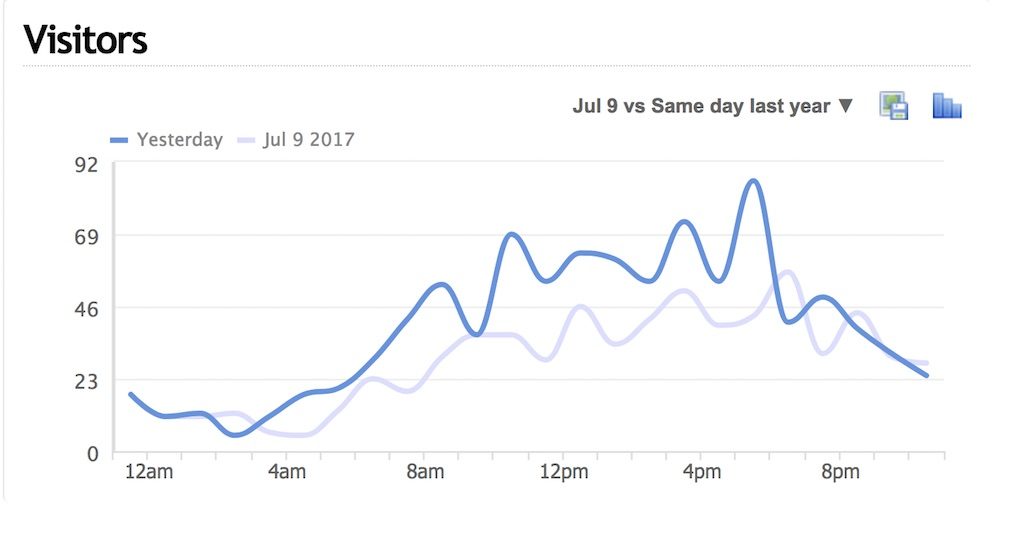 Clicky Analytics Features:
View Location of Traffic and Leads
View Device of Traffic and Leads
View Source of Traffic and Leads
View Pages entered, Traffic Path, and Exit Page for visitors
View page that a lead registered on
View Active Current Traffic
View Heatmaps
Learn by Watching the Customer Journey on your website
Fill in details for lead tracking
Learn top pages by visitor data
Get dashboard reports on traffic
Save and Monitor IP addresses
Set up Goals for Tracking
See some of your top keywords generating traffic
View Content Reports
Monitor Bounce Rates
See which websites are linking back to yours
Seller Landing Page
I realized at some point during my journey into real estate websites, that seller's cared most about one thing: their home value. Once Zillow began marketing their instant home value estimates, the game changed.
No longer did real estate agents hold the lock and key for property values. The digital landscape now offered homeowners instant gratification. Right or wrong, it existed, and it disrupted the industry.
The Keyword "Home Value Estimator" is now searched more than 27,000 times a month on Google.
I found a tool that allowed me to embed an instant home value estimator on my own website. Although "powered" by Zillow, it's a 3rd party estimate that provides the reports instantly and through email.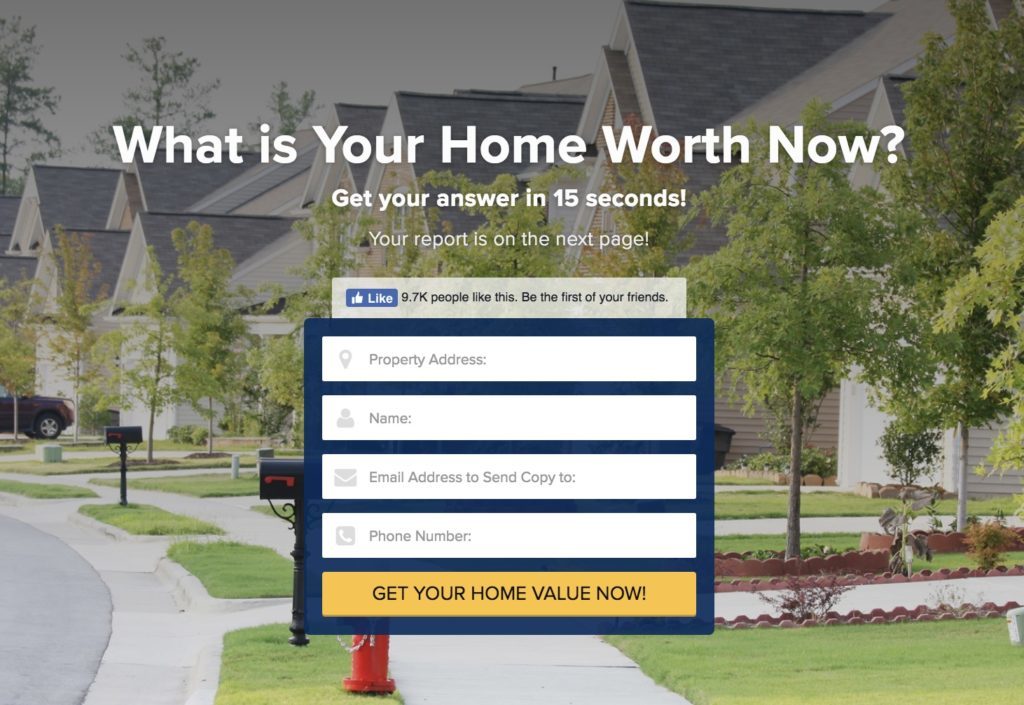 To combat the zestimate, I use a drip email campaign that addresses the value and that a real estate agent is going to be able to create a much better estimate. My Las Vegas Real Estate Team has listed and closed many listings that have entered through this resource.
Typically, the visitor finds our blog and then clicks through from the button that offers the instant home value.
With our BREW, as long as the customer is willing to pay for the 3rd party tool, we integrate it so that it functions on the real estate agent's website.
Customer Relationship Manager (CRM)
Once I built my real estate websites, added IDX Broker,  integrated Clicky Analytics, and began ranking on the search engines, leads began to flow. It was then that I realized I needed a great system for cultivating these web leads.

I looked into several databases on the market, general and specific to real estate. Most that I looked into or test drove were lacking elements for my needs.
Finally, I found Infusionsoft. And while many think it's too geeky, my team took to it right away. The "If this Then That" format of the database was exactly what we were looking for. From automated text campaigns to dynamic actions based on customer response to lead tracking, this was the CRM for us.
We became Infusionsoft Partners and went to work building out our real estate CRM platform and "Auto Pilot ISA".
CRM Features
Custom dashboard for each user
Track important metrics in the dashboard
To Do, At A Glance dash
Open API that communicates with 3rd party magnets for lead tracking
Personalization fields for each contact
Send and track emails with client
Private and public notes for clients
Attach files
Link to referral agent
Automated text campaigns
Automated email campaigns
Arrival, Revival, Survival Campaigns
Birthday Campaigns
Pipeline Reporting
Sales Reporting
Inventory Reporting
Actions based on Tags
Lead Import, Export, and Automatic Funneling
Schedule A Consultation With Ballen Brands
Real Estate Website Developers
Believe it or not, Ballen Brands is not the only real estate website developer on the market. I know. Shocking. We know that we are different. Our websites were designed by a real estate for real estate agents.
It has taken years of testing and measuring massive online lead generation to create our platform. And because I am a real estate agent myself, that generates web leads, I continue to test and develop.
We are also different in that you are buying your platform, not leasing it. We want to empower real estate agents to take control of their marketing platforms.
While you will have various fees for the 3rd party integrations from hosting to IDX to lead capture tools (like the home valuation tool), you have control over each and every one. And if you decide to remove an element, that's up to you.
Your content is your content. Period.
Your website is an asset. Just like we would ask our clients if they would rather own a home or pay their landlord's mortgage, we'd ask you the same thing. Why rent when you can own?
We are competitively priced and offer pay per click and content services as well.
This being said, we invite you to check out our competition and choose the right fit for you.
Boomtown: Real Estate CRM + Lead Generation + Consumer Website + Success Management. Choose real estate software aimed to create success and opportunities
Real Estate Webmasters: Real estate websites built to generate leads, increase ROI, and improve your business.
ihouseweb: iHOUSEweb provides IDX websites for Realtors and real estate professionals.
Placester: Placester is pleased to partner with the National Association of REALTORS® to offer an exclusive discount on real estate agent websites.
UltraAgent: Websites for real estate agents with advanced IDX solution and advanced lead capture.
Summary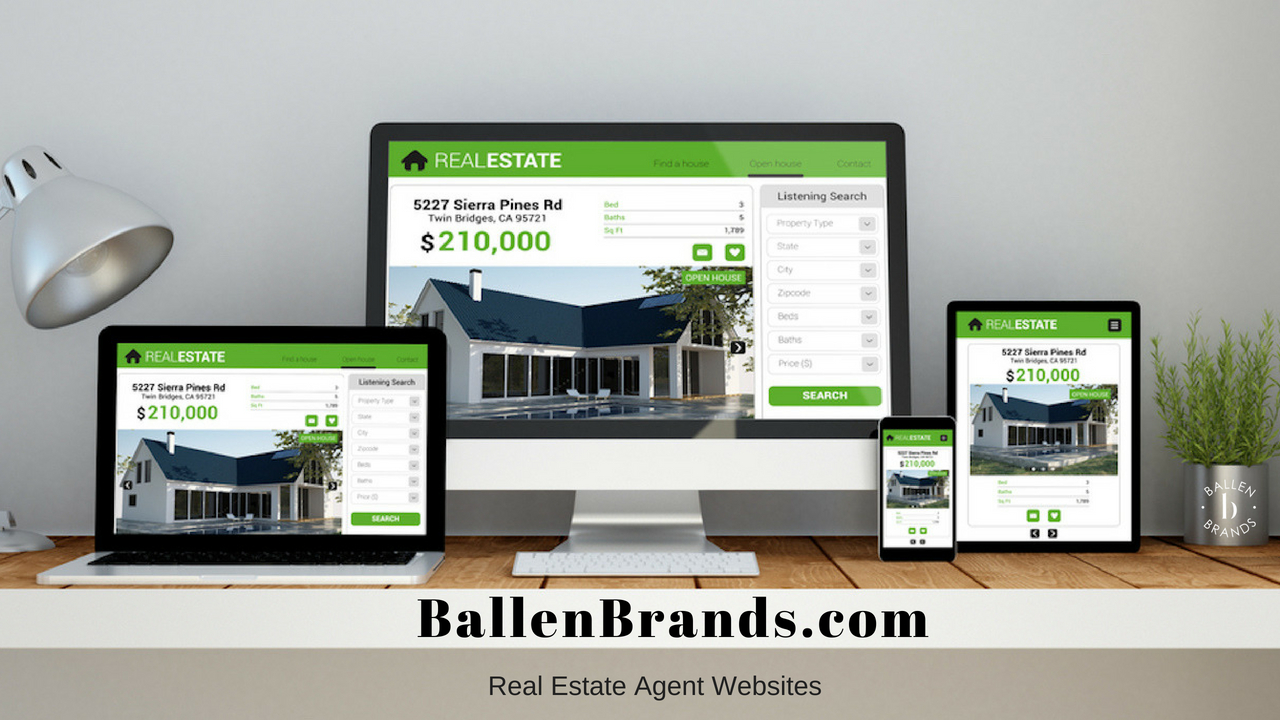 Article Name
The Best Real Estate Agent Website with IDX - Finally!
Description
The best real estate agent website might be defined differently by each real estate agent and probably by each customer. In many cases, what the real estate agent thinks makes the best website isn't what the visitor would say.
Author
Publisher Name
Publisher Logo