How to Pick the Right Domain Extension for Your Business
With more than 100,000 new domains being registered every day, the .COM space is starting to get extremely overcrowded. Today, startups often have to think about finding an available .COM domain before they actually decide on a brand name. Nonetheless, a whole wealth of new options has opened up in recent years, including hundreds of generic top-level domains, such as .TRAVEL, .MONEY and even .PIZZA. It used to be that almost all of the consideration went into what went before the dot but, with more options to choose from than ever before, startups are starting to explore a little further into the increasingly complex world of domain extensions.
Understanding the Jargon
You probably already know that a top-level domain (TLD) is the final part of a website address. .COM remains by far the most common TLD, accounting for almost fifty percent of all the world's websites. However, before you can choose the most suitable TLD for your business, you'll need to familiarize yourself with the various different types:
Generic top-level domains (gTLDs) traditionally include .COM, .ORG, .NET, .EDU, .GOV and .MIL. Of these, only the first three are available without restrictions. This group also includes specialized TLDs, some of which are available to anyone, while others are restricted to certain industries.
Sponsored top-level domains (sTLDs) are sponsored by specific enterprises or organizations, but may be available to other companies in the same industry. For example, Geneva-based company SITA sponsors the .aero domain, available to members of the airline industry.
Country-code top-level domains (ccTLDs) are two-letter domain names for specific countries, such as .UK for the UK and .RU for Russia. Typically used for localized websites, a few ccTLDs, such as .FM (Federated States of Micronesia), are used for unconventional commercial purposes.
Internationalized country-code top-level domain names (IDN ccTLDs) often, but not always, have the same function as ccTLDs, except that they use non-Latin characters. The most popular is .рф (.rf for Russian Federation), which already has more than one-million registered domains.
You might also like: How to Determine Estimated Traffic from a Keyword
.COM Dominates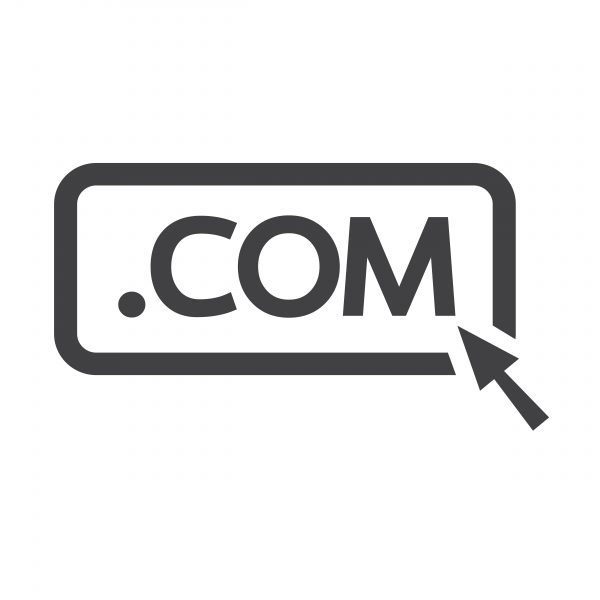 Before we start looking into the various other options, it's important to stress that, for the overwhelming majority of businesses, having a .com address remains the best option if at all possible. After all, .COM is by far the most familiar extension, particularly for businesses based in the US. If you're not using a .COM, you'll confuse a lot of people and even breed suspicion, particularly if you're marketing to US-based or global audiences. After all, people are increasingly wary of the dangers of the Internet, thus anything that looks unfamiliar often inspires doubt.
Unfortunately, it's not always possible to get a .COM address. 15 years ago, it was a different matter but, today, many startups find their ideal Web addresses have already been taken. .NET might be the second-most popular alternative, but there are still hardly any companies that rely on having a .NET address alone. Ultimately, unless your company specifically targets a national audience in a country other than the US, in which case you can use its ccTLD, you're really going to need a .COM address. There's no harm in registering alternatives and setting up redirects to your main website, but a .COM address is still a must-have in most cases.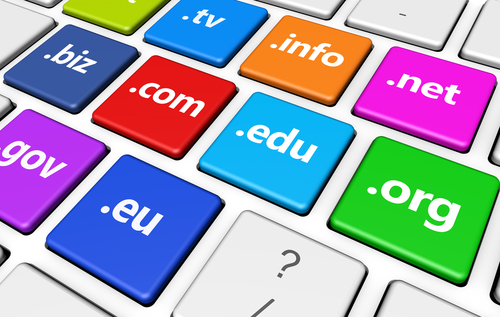 Other options include .ORG, .INFO and .BIZ but, again, these extensions don't have nearly the impact of .COM. .ORG, for example, was originally intended for non-profit entities and, although it's now available to anyone, it's still not particularly suitable for companies. If your preferred .COM domain is taken, you may be able to purchase it from its current registrar or, if it is using your own registered trademark or a commonly misspelled version of it, you may be able to take legal action to obtain it. Unfortunately, there's often no straightforward solution but, for the foreseeable future,
.COM will continue to dominate.
Others have Read: Exact Match Domains – How Important Are They for SEO?
SEO, Spam and Domain Names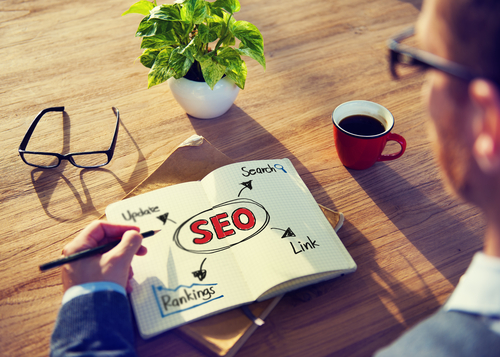 Registering alternative versions of your website can be an effective way to future-proof your online presence and increase your reach. After all, in a few years' time, alternative domain names might become just as viable, if not more so, as .COM domains. Nonetheless, it is also important to avoid any TLDs that might be construed as spam indicators. The last thing you want is for your website to register as spam, so it's wise to avoid domains that commonly raise the suspicion of both people and spam filters alike. Among those with the worst reputations are .DOWNLOAD, .CLICK, .WORK, .WS, .INFO and .CC. In fact, for the time being, many of the newer generic TLDs should be avoided. Sponsored ones, however, tend to be fairly clean, although they are only available to certain companies.
Also Popular on this website: Getting Started with Google AdWords – Pay Per Click Advertising PPC
ccTLDs and Local Businesses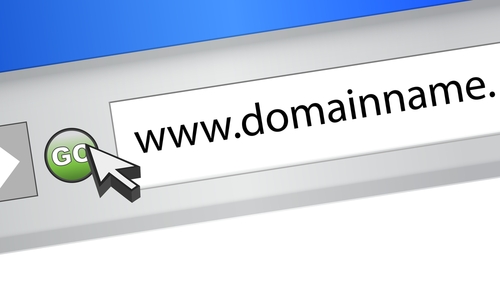 .COM might remain the go-to TLD for any global business, as well as many purely online businesses, but country-code TLDs also have their place. If your business specifically concerns a regional or national audience and is largely irrelevant to the global community, then a localized TLD is ideal for local search engine optimization and for showing your visitors that you're a local business. For example, a website with the .CA extension will typically rank better in search results in Canada than a .COM address. In fact, when you travel outside the US, you're more likely to see signs featuring local ccTLDs than anything else.
If your company operates in the US, your options are relatively limited, since almost all US-based companies use a .COM address. While the US does have its own ccTLD (.US), it has never really taken on. Nonetheless, as the .COM domain space gets more overcrowded, the popularity of the .US domain is slowly but steadily starting to take off.
For businesses with smaller service areas, particularly those that are restricted to certain cities, there are several new options to choose from, such as .BERLIN, .NYC, .LONDON and .PARIS. However, like most of the newer gTLDs, they are generally not suitable for use as primary domains due to their lack of familiarity.
There are some occasions where choosing a localized domain name can go wrong, at least insofar as search engine optimization is concerned. As such, you should always understand what a particular TLD stands for before you register your domain. Ultimately, having a localized domain name works well for businesses who are only interested in targeting local audiences, since the website in question will be able to enjoy more visibility in regional search results. At the same time, however, it won't rank as well as a .COM address in global search results.
Look at: Is your system a Lead Conversion Website?
Final Words
The sudden rise of unconventional TLDs offers a wealth of options to startups, particularly those in the US, as the availability of .COM gets smaller every year. However, for the majority of Internet users, .COM is the Internet, and a departure from that state of affairs is certainly not going to happen overnight. Nonetheless, times change and, eventually, it could be quite a different matter. After all, many of the new gTLDs do make sense. For example, .AERO immediately tells people that the website is airline-related, while .AUTO tells people it's auto-related. It seems likely that these new TLDs will take off eventually, and .COM will become just one of many popular options. For this reason, it makes sense to register some alternative TLDs early on, before they become too popular.
Similar Articles:
Q & A with Lori Ballen: How important is it to use the child/parent relationship when building out WordPress pages?
Q & A with Lori Ballen, Why does my site no longer rank?
Q & A with Lori Ballen, Does Google reward niches in SEO?
Q & A with Lori Ballen on Internet Marketing for Real Estate Agents.
Q: Lori- I want to focus on baby boomers aka seniors. is it better to have a domain name with "baby boomer" in it i.e. "azbabyboomerliving" or something like that OR is it better to have a specific city i.e. "gilbertazbabyboomerliving"?
Or "senior" in other words, a 'generic" domain or a specific city domain?
A: Don't overthink this. First of all, your domain should be EASY to use on a business card or print or to tell someone unless you know this website is a microsite that will simply have traffic driven through the web, not as a branded (telling people) URL. The keyword in the domain does not get the extra "SEO weight" it once did although we still see keywords in the domain highlighted on search.
Exact Match Domains – How Important Are They for SEO?
So, if I were concerned about it being found by the keyword phrase, I would spend some extra time using Googles Keyword Planner to find out how people search. Retirement? 55 +, Baby Boomer etc. and include that word that is searched MOST in the domain. Make sure you refer to fair housing laws as well.
But I wouldn't over think it. I think Baby Boomer calls to a demographic and that's fine even if it's not a searched term. It's a little more focused on the niche. But I have to say that if it were me, I'd probably look for something like 55pluslivinginaz.com or az55+.com or AZ55plus.com or 55plusinAZ.com or RetireinGilbert.com etc.Say them out loud as if you were telling someone the .com and choose one that is easy to say if you plan to use it that way.
Summary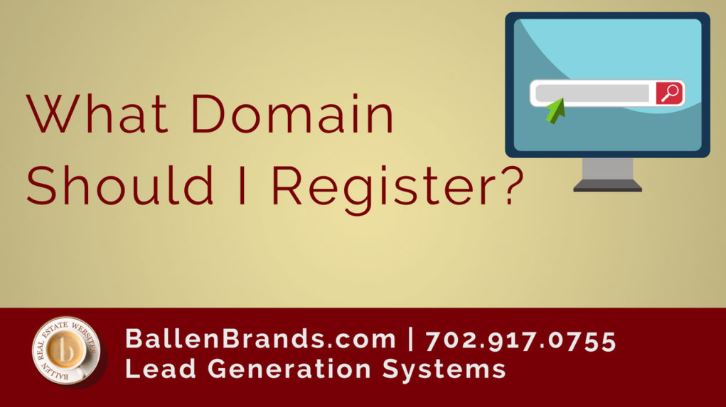 Article Name
What Domain should I Register?
Description
Today, startups often have to think about finding an available .COM domain before they actually decide on a brand name. Here's how to choose yours.
Author
Publisher Name
Publisher Logo