If you're ready to raise the bar for your real estate business with someone who can handle lead generation, cultivation, and customer relations, then you may be ready to onboard an inside sales agent. An ISA will seek out and prime home buyers and sellers for you or your team so you can focus on your clients and closing more deals.
Infusionsoft CRM by Keap
Set up a Consultation Now
What is an ISA in Real Estate?
ISA stands for Inside Sales Agent. In real estate, an ISA is a skilled salesperson who focuses on inside sales with lead generation, nurturing, and prepping a buyer or seller for the real estate agent to close the deal.
An ISA should not be confused with a personal assistant; they're not the same thing.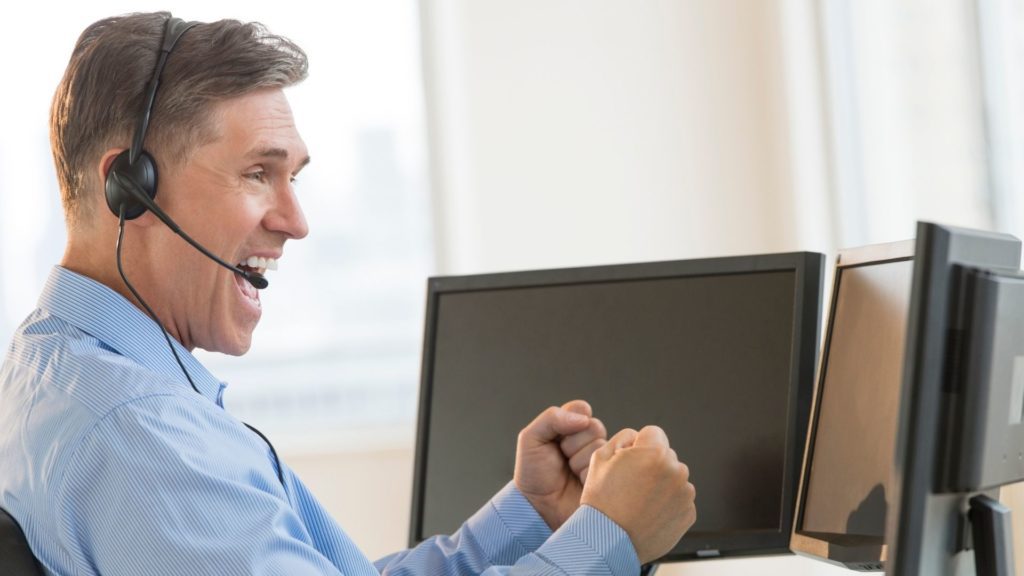 An ISA works intrinsically with the real estate agent or agency's database. Their role is to build the sales funnel with qualified leads and foster relationships for their real estate team.
An inside sales agent is essentially like a customer service rep who works with real estate agents or agencies—the person that people connect with when they're looking for information about buying or selling homes. Their job descriptions vary depending on where they work; some may only answer incoming calls, while others might do online research via social media platforms or public records databases.
Inside sales agents are the first point of contact for your prospects.
What are the Benefits of an ISA?
Because an ISA is the first person a lead will communicate with, they can deliver outstanding customer service, making home buyers and sellers more comfortable with an inviting, hospitable human experience.
An agent or agency's database is a goldmine if it's appropriately culled. Managing the database includes verifying bad phone numbers, looking for typos in email addresses, sorting active and inactive leads, and more.
Since real estate agents and Realtors® are busy on appointments and working contracts, the ISA can sort through contacts and follow up with them consistently to nudge them through the sales funnel.
The inside sales agent significantly boosts lead conversion by warming cold leads and holding agents accountable. They give your team leverage by qualifying incoming leads, generating new leads, and following up with contacts to get them primed for the agent.
An agent should see various benefits from having an ISA, including a significant increase in production by being freed up for more high-level activities that can't be done simultaneously with prospecting. In fact, many agents who manage their own lead follow-up often report frustration because they find themselves constantly putting out fires while not completing any deals.
With an experienced ISA, you won't have those problems because all initial communication is followed up on immediately or scheduled appropriately so as not to interfere with other responsibilities. This means you're free to spend your time growing your business instead of wasting it on tedious day-to-day lead-generating tasks.
An ISA will give you the ability to grow a sustainable business that can last for the long term, rather than one that is dependent upon your availability and willingness to prospect 24/365. You won't have "dry spells" where the pipeline runs dry because you take time off or are focused on other things.
55 of the Best Ways to Generate Real Estate Leads
What Does an ISA Do?
A good ISA will spend time daily, about one to two hours, prospecting for new clients from a variety of lead sources. They quickly respond to inbound, follow up consistently, and schedule appointments for the buyer and seller agents. They'll spend about 5-10 hours weekly on lead follow-up.
The ISA gathers prospects and clients in a database, which they manage by keeping it current and organized.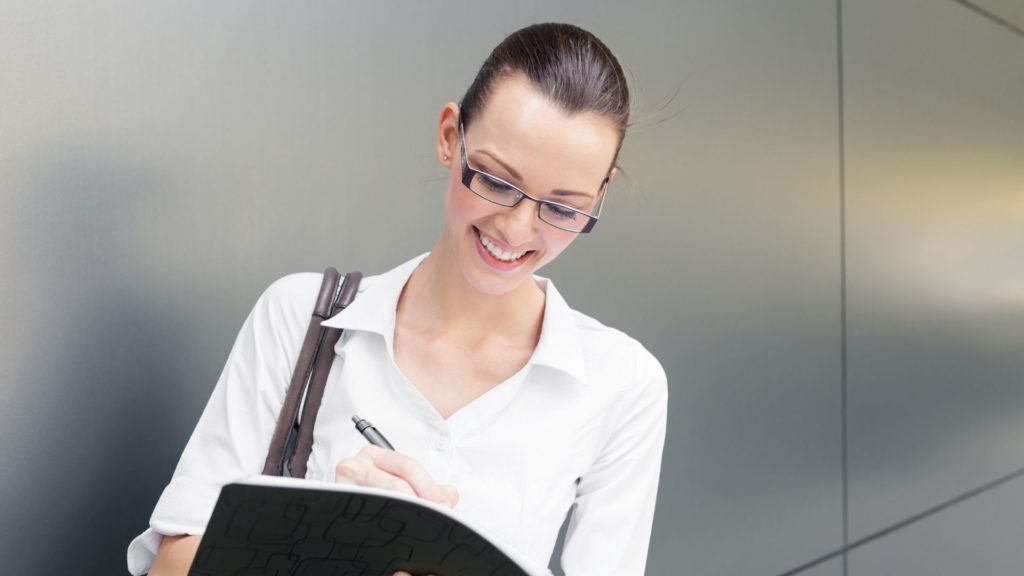 Weekly goals are a priority for an ISA, including time blocking for result-oriented activities, tracking and measuring results, continuing education by regularly attending training, and by meeting performance benchmarks.
One typical goal is to generate 50 to 100 new leads each week and follow up until those leads are converted to listing or showing appointments.
They'll spend 1-2 hours per week practicing, memorizing, and internalizing scripts and role-playing with peers.
Where does an ISA Get Real Estate Leads?
There are several ways that a skilled ISA will generate leads, including contacting expired listings, listings that are for sale by owner, just listed and just sold, open houses, and by contacting past clients and your sphere of influence to ask for referrals.
If your website has lead magnets with lead capture, such as a free home valuation calculator, market report, or an offer like an eBook, checklist, or another downloadable item, the ISA follows up with anyone who registers for the download. They also reply to anyone using a "contact us" form from your website.
If you're running PPC ads or ads on social, the ISA replies to incoming inquiries.
Pay Per Click
Request More Info About This Service
What Skills Does an ISA Need?
A good ISA will have the following skills:
A willingness to prospect for new leads each day.
Outstanding communication skills, both written and verbal.
The ability to follow up quickly on all leads received. Many companies don't realize that the lead response time has a big impact on whether or not people will convert into customers. A five-minute delay in getting back to someone can be the difference between them becoming your client or going with another agent who responds more quickly!
An effective ISA has to be goal-oriented because they'll need specific metrics for success, like converting 80 percent of prospects into appointments within three days after receiving their contact information.
The experience to embrace technology and use it to their advantage.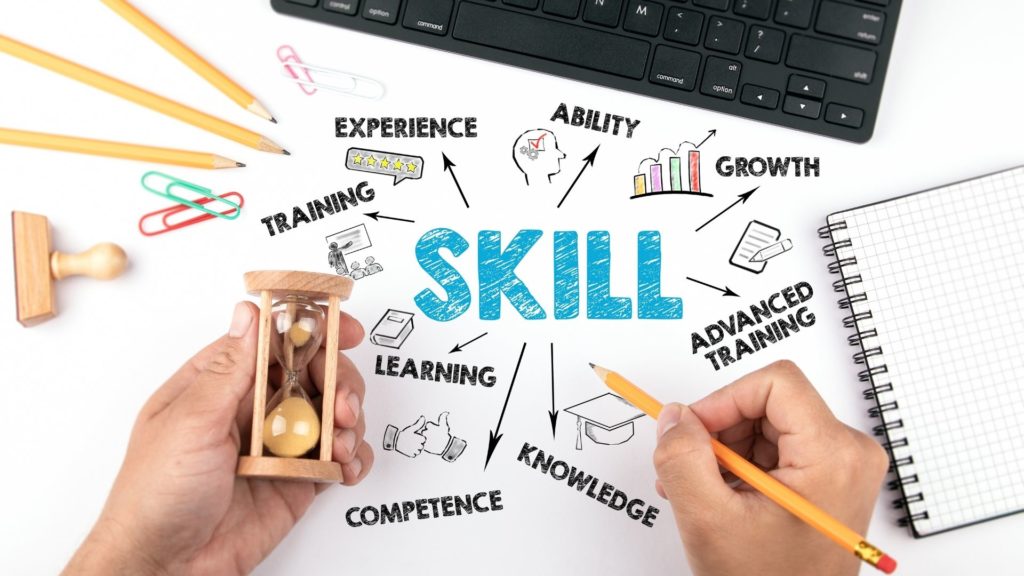 The capacity to think outside the box, acting as a problem solver for agents who lack an ISA's skills or time.
Exceptional social media savviness. Social selling is quickly becoming a staple in most sales funnels because of its low cost and high ROI (return on investment). Using tools like Facebook Messenger can increase response rates from prospects by more than 50 percent when used correctly!
The ability to create and sustain a compelling tone of voice. Branding is important for ISA's because they're an extension of the agent or agency that they work with, so it's critical that their voice is consistent with the company across all platforms and media channels.
A heart for sales. ISAs are ambassadors to their clients and prospects—the face between a real estate agent and who they're working with, so it's crucial that they have the patience, empathy, and compassion required to build relationships over several months or even years!
A high level of accountability.
What Qualifications Should an ISA Have?
The best ISAs are self-starters who can work independently or in a team environment. They have exceptional time management skills, are organized and detail-oriented, and excel at staying on track with deliverables even when juggling multiple tasks.
An ideal candidate will also be friendly, honest, and persuasive but not pushy when following up on leads—a good listener who builds rapport quickly.
While it might seem that anyone could fill this role because the job description doesn't include any hard requirements like specific educational degrees or certifications (although these may help), employers hiring an ISA look for someone with excellent communication skills, including listening well to understand the client's needs before making suggestions.
They should also have a positive attitude and be goal-oriented.
An ISA needs to love working with people because they'll spend most of their day on the phone, but there's no need for them to be extroverted or loud—a quiet demeanor is fine as long as they don't let it prevent them from being successful.
The best ISAs are also self-aware, so they know what motivates them and have an idea of how to meet their own goals.
55 of the Best Ways to Generate Real Estate Leads
How Much Does an ISA in Real Estate Make?
There are several pay models for real estate ISAs, including hourly plus commission, salary plus commission, or commission only.
The average pay range for an ISA is between $30,000 – $60,000 annually, depending on experience level, although this will vary significantly among different agencies. Some companies may even offer full benefits like medical insurance, dental coverage, and 401k plans.
The national average ISA compensation: $50,324.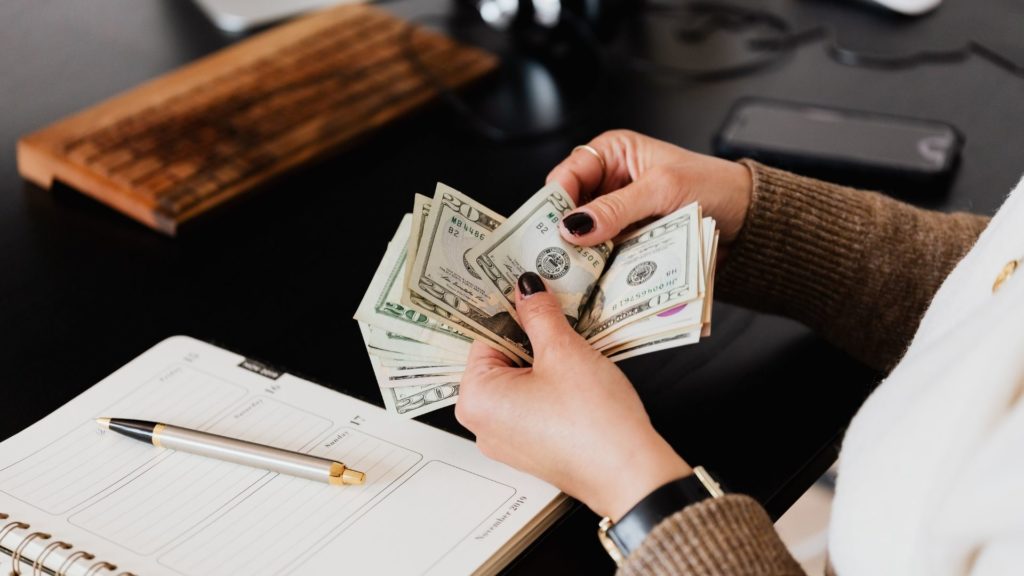 How to Find an ISA
There can be a high turnover rate in this role due to its fast-paced, competitive nature.
Some of the best places to find an ISA are online college boards, job boards, and job fairs.
Other real estate professionals may know someone who's looking for a position, which is a great way to get referrals that come from people you already trust and respect.
If you're not sure about hiring an individual ISA for your business, there are several virtual ISAs and ISA companies that can do the work for you.
Virtual ISAs can work from home and are great if you need assistance but don't have a physical location or staff.
ISA companies offer services that include lead generation, appointment setting, live chat support, social media management, email marketing automation systems for CRM's (customer relationship manager), and more.
9 Real Estate Lead Sources to Help You Close More Sales in 2021
What to Ask an ISA in an Interview?
It's important to find someone who has the right personality and work ethic.
Do they seem motivated by helping people?
How do they approach challenges—do they lean towards being solutions-oriented or problem solvers vs. complainers?
Are their expectations clear, reasonable, achievable, but challenging at the same time?
Is this person able to see things from different perspectives?
When interviewing candidates, ask questions about their experience with customer relationships management (CRM) systems.
You'll also want to know if the candidate has ever worked as a telemarketer, telephone sales representative, inside sales agent, or real estate assistant.
How does the applicant respond to rejection?
What kind of interactions did they have with their last employer?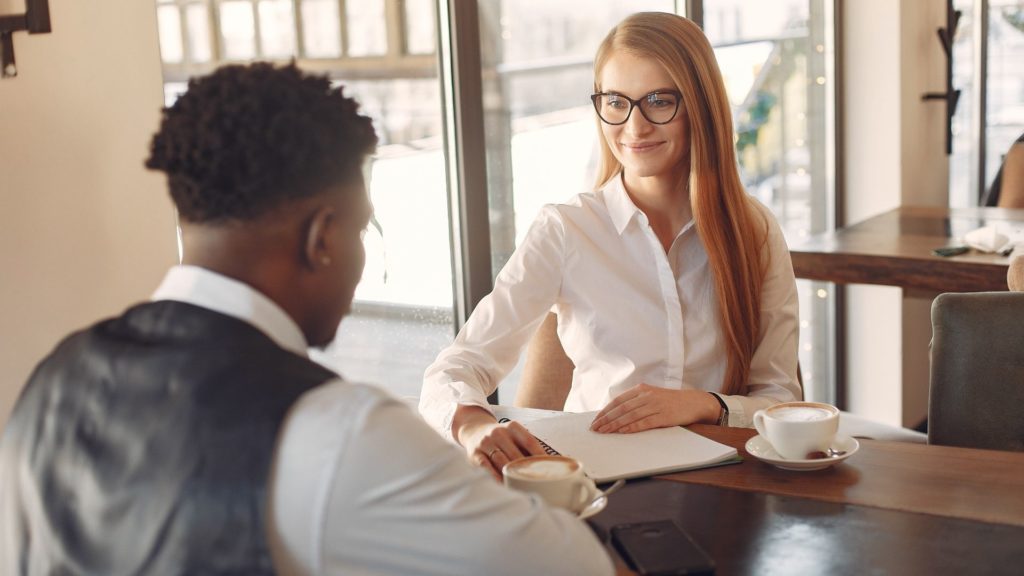 Can they tell you about a time when they had to use patience, empathy, and persuasion skills in the workplace? How did it go? What was learned from that experience?
It can be helpful to ask questions about why he or she wants this position—is it something they've always wanted to do professionally? Do they want more responsibility in their career path? What are some of his or her goals that align with your company's values and vision for future growth within the industry?
Has there been any experience working with real estate agents before, either as a client or colleague? How did that go from both perspectives (the agent and the client)?
If you're interviewing someone who has previously worked at another agency in this role, ask for his or her references and call them to find out more about the candidate's qualifications.
During the interview process, pay attention to how he or she carries themselves during conversations—does this person seem excited by what they're talking about? Do you feel like there is good chemistry between both of you?
When it comes down to making decisions regarding hiring an ISA in real estate, sometimes your instinct will tell you right away that someone fits into your company culture well! It might be worth waiting until after several rounds of interviews before deciding who would be best suited for the role.
When you're looking for an ISA, be sure to outline your needs and expectations clearly so that it's easy for the candidate to see if they would fit into the role.
Click here to learn more about BREW [Ballen Real Estate Websites]
Conclusion
Remember, the job of an ISA is to focus on building great relationships with your customers and managing their experience from start to finish! You'll want someone who has good interpersonal skills, a strong work ethic, and patience in dealing with various personality types that they may encounter through phone conversations or live chats.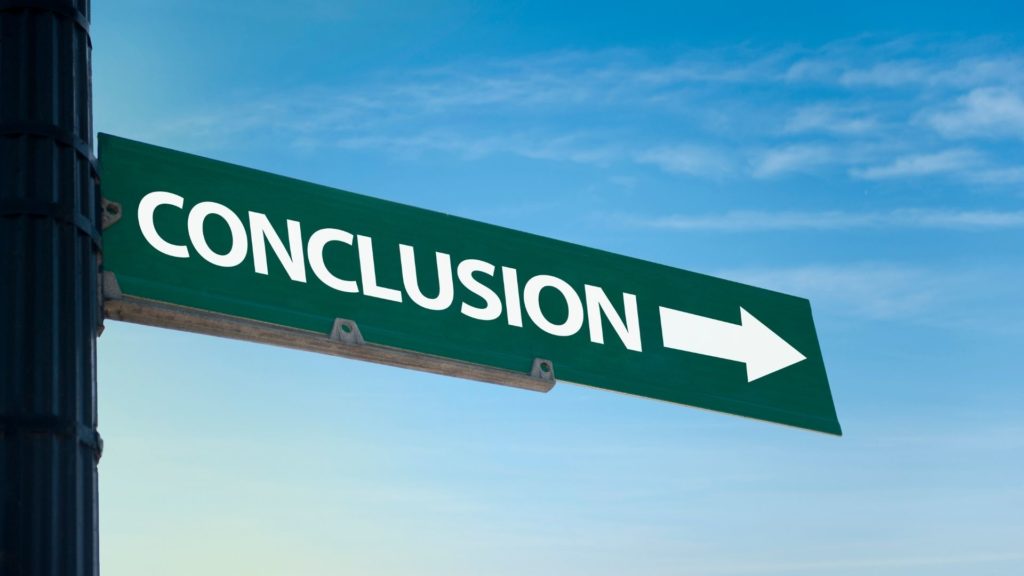 It's important to find someone who is motivated and goal-oriented but also has a positive outlook and can see things from multiple perspectives. Be sure to ask questions that will give you an idea of how well they would fit into your company culture during the interview process, and be clear about your expectations.
Summary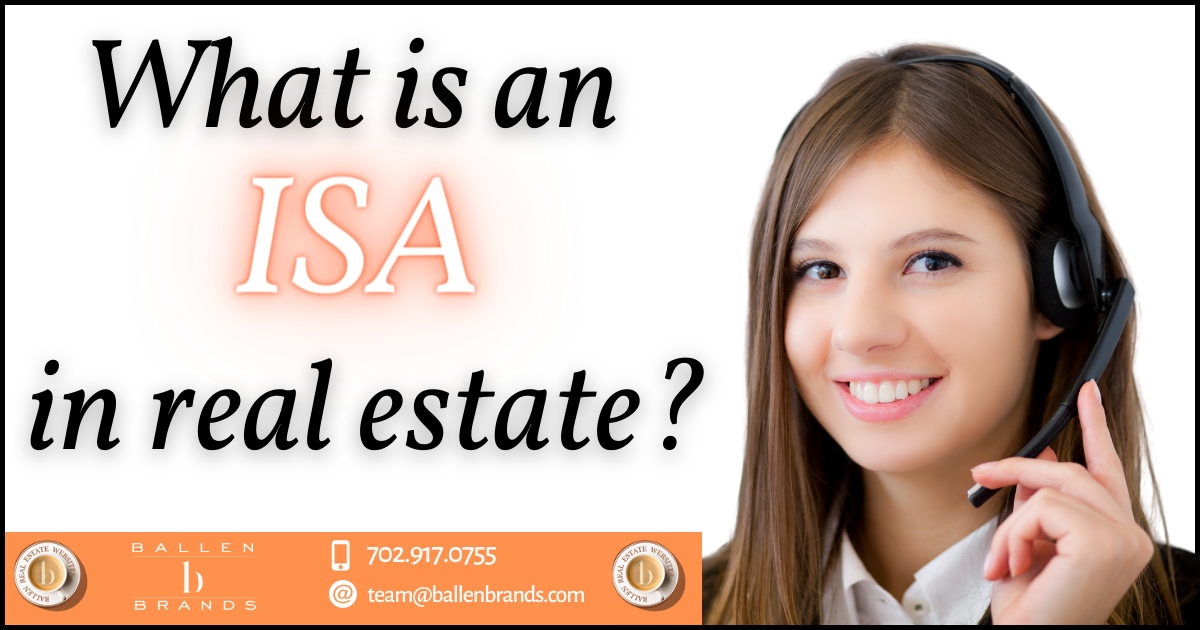 Article Name
What is an ISA in Real Estate? [2021]
Description
If you're ready to raise the bar for your real estate business with someone who can handle lead generation, cultivation, and customer relations, then you may be ready to onboard an inside sales agent. An ISA will seek out and prime home buyers and sellers for you or your team so you can focus on your clients and closing more deals.
Author