Catherine Chadwick, Project Manager of Ballen Brands, shows you where to change the IDX Broker showcase widget located on the main page of your BREW (Ballen Real Estate Website) that is labeled Featured Listings or Homes for Sale.
Click to Try a BREW Live Demo
This post contains some affiliate links for your convenience.  Click here to read my full disclosure policy.
Login to BREW WordPress Dashboard
While logged in to the BREW (Ballen Real Estate Website) WordPress dashboard, go to the top black bar and click Edit Page.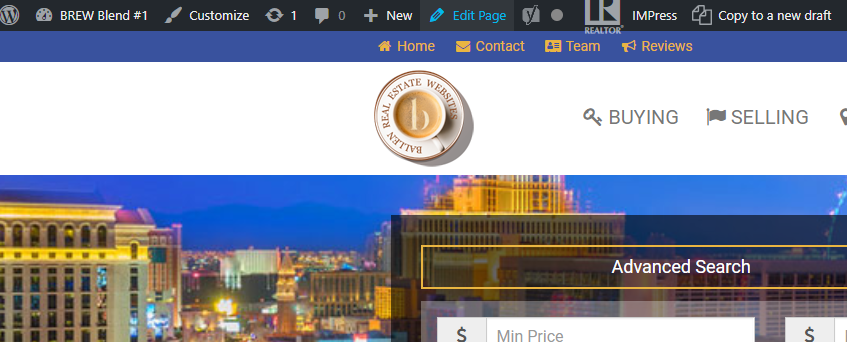 White vs. Gray Boxes
Once on that page, you'll see different two sections. There will be a white section of boxes and a gray section of boxes. What you want for this particular change is located in the white box area.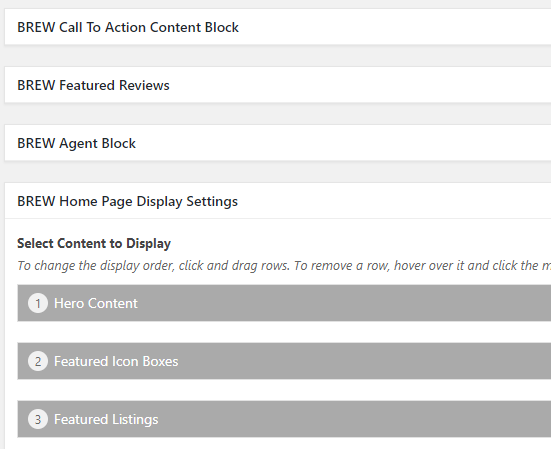 Locating the Showcase Widget Code
BREW Featured Listings is where you will find the code for the showcase widget of listings that is currently on your BREW's main page. The code is located in the Text portion of the editor. This code is what you want to remove and replace with a new IDX Broker widget code to change the main page listings.


Change Heading Text & Update
Once you've updated the widget information, click the blue Update button to save changes. You can also change the Heading Text in this location. You may have Featured Listings, Featured Properties, or Homes for Sale in this area.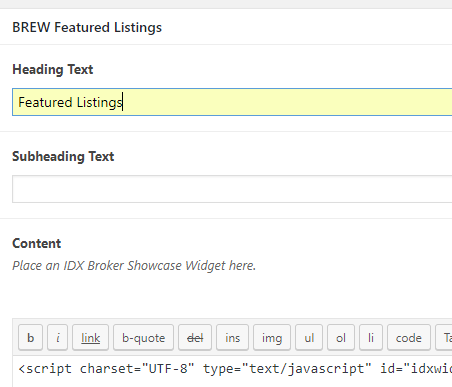 Have Questions? Contact Ballen Brands!
Contact us at Ballen Brands if have a question about a BREW (Ballen Real Estate Website), IDX Broker, or Listings to Leads. Give us a call at 702-917-0755 or email us at team@ballenbrands.com.
Recent Posts
When you're preparing to design your website, there's something to consider first. There are two types of websites you can create: static websites or dynamic websites. The biggest difference is in how content is stored, accessed, and displayed.

Read More

Digital marketing is a complicated and complex subject. It's not as easy as setting up a few social media profiles and sharing your links. You need a plan for what you'll publish, where, when, why, and how. Here's your ultimate content marketing strategy guide.

Read More

With so many available WordPress real estate plugins, how in the world do you know which ones to use on your website? The answer depends on what types of functions you'd like your website to perform.

Read More
Summary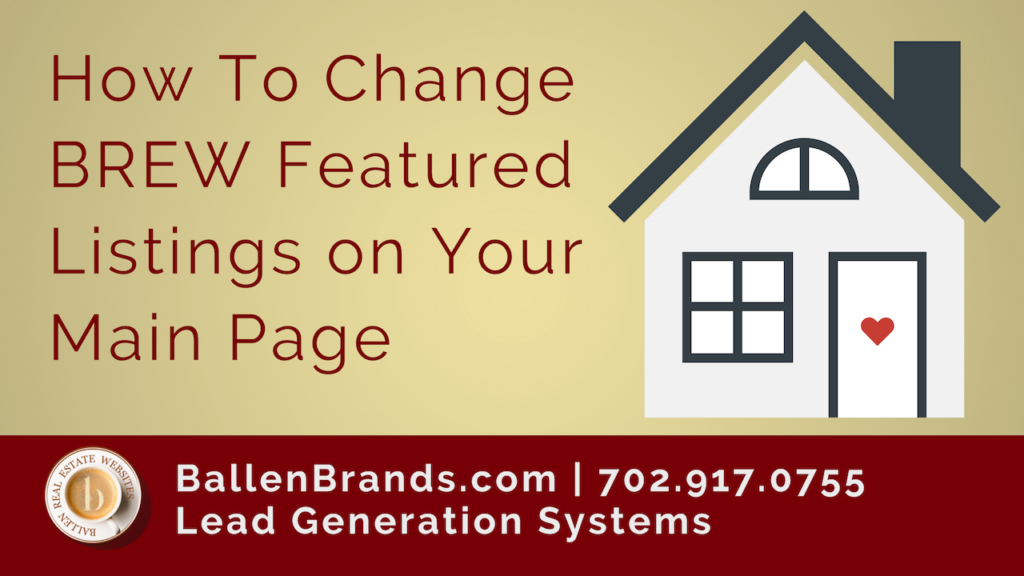 Article Name
How to Change BREW Featured Listings on Your Main Page
Description
Catherine Chadwick, Project Manager of Ballen Brands, shows you where to change the IDX Broker showcase widget located on the main page of your BREW (Ballen Real Estate Website) that is labeled Featured Listings or Homes for Sale
Author
Publisher Name
Publisher Logo