? 7 Minute Read
The best way to capture new leads online is with landing pages. When done correctly, landing pages can attract a large audience of viewers who are willing to exchange their email addresses, and sometimes additional information, for an offer you provide.
By capturing a lead and pulling them into your database, you're able to nurture that lead through the awareness stage, consideration stage, and decision stage until that lead travels from cold to hot and converts to a client.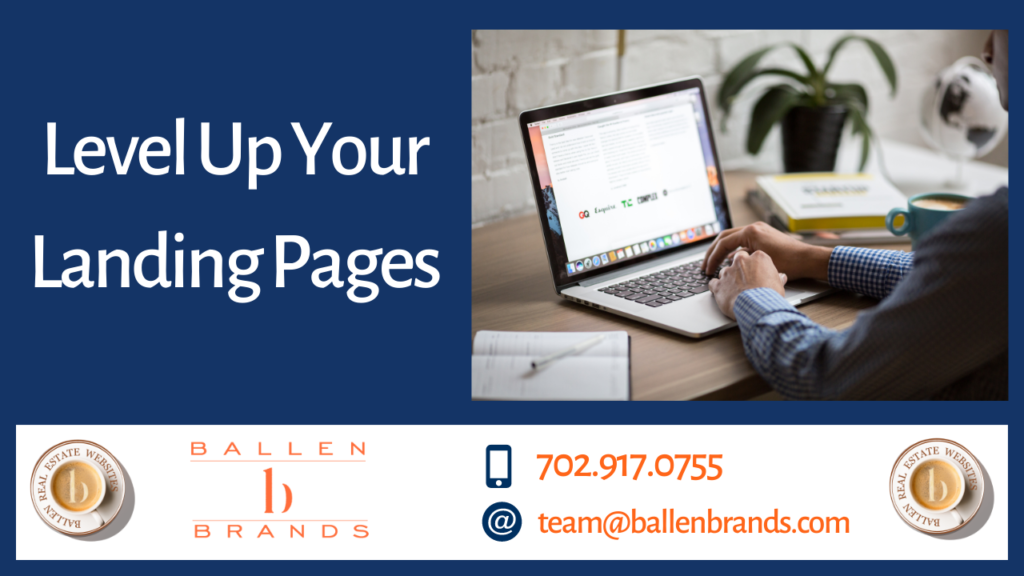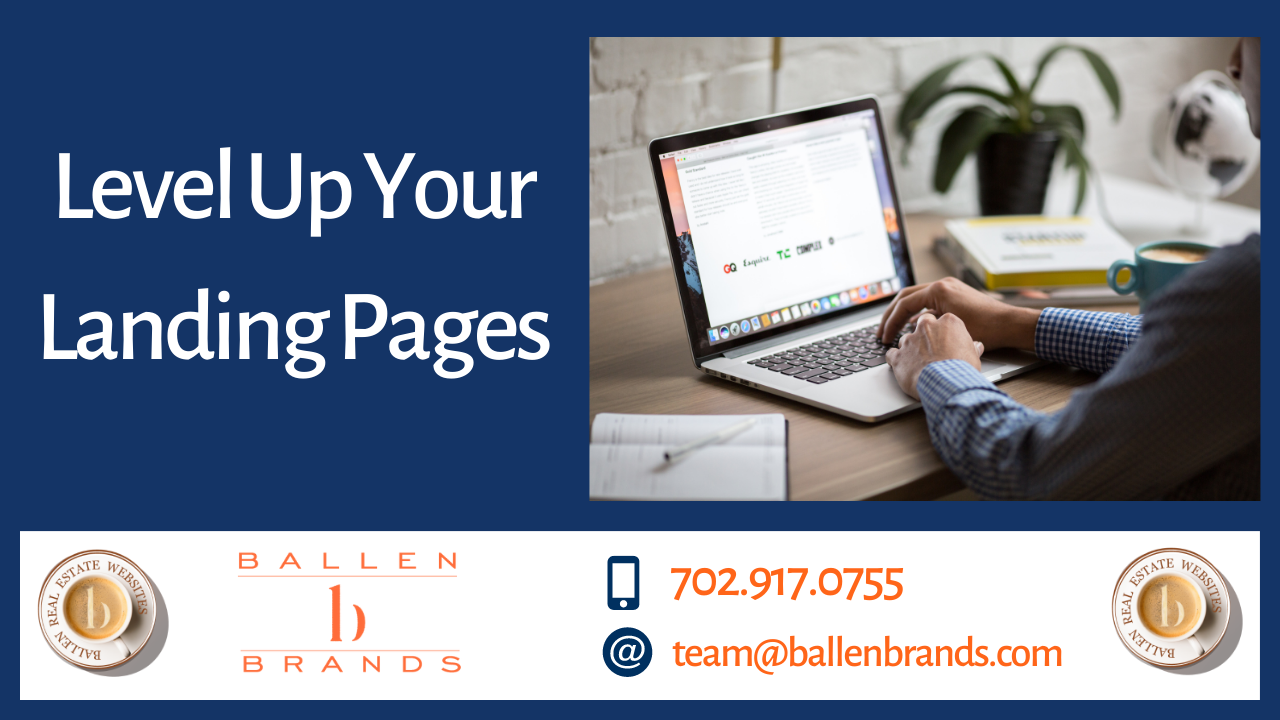 Here's what you need to know about how to level up your landing pages.
What is a Landing Page?
In the past, to market your business to potential clients, you'd consider purchasing ad space in newspapers. You'd have no way of honing in on a particular audience. A landing page is similar; it's an ad, but one that you can market to a target demographic.
A landing page is a single marketing web page, separate from your website, with its own URL, intended to capture leads by offering something of value in return.
One of the things that makes a landing page unique is that it does not offer website navigation or other options, such as recommended articles. Lead-generating landing pages feature one, and only one, call to action without any additional links, calls to action, or distractions. However, although the website navigation isn't present, the branding remains consistent between your website and your landing pages to encourage brand awareness.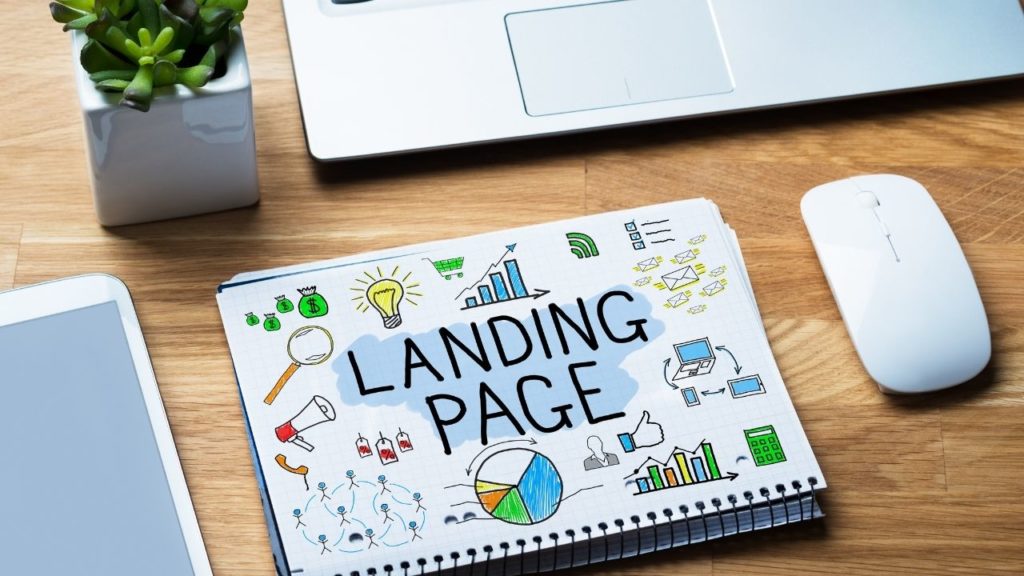 The goal of your landing page is to convert viewers into leads by obtaining their email addresses for your database. That's the sole purpose of a landing page: turn traffic into leads for additional permission marketing.
Once you have captured a lead in your database via your landing page, you can then nurture that lead along through every part of the journey into your sales funnel.
You'll create multiple landing pages, an ongoing process, each with a specific campaign goal in mind.
Landing pages can bump up your conversion rates while simultaneously lowering your marketing costs.
Landing Pages vs. Product Pages
While a landing page focuses singularly on capturing leads, a product page exists to generate sales.
A landing page offers a gift in exchange for information.
A product page consists of sales copy and is designed to entice viewers to make an immediate purchase.
Product pages exist to provide information, and sometimes specs, about a product or service that drives the user to "buy now."
Types of Landing Pages
There are three kinds of landing pages that work together in a marketing campaign.
Lead-Capturing Landing Page: Your initial landing page is crafted to convince a person that what you're offering is worth the exchange of their email address. They understand that when they enter their email address to receive your offer, they're permitting you to market to them strategically again in the future.
Thank You Landing Page: Once your viewer clicks to receive your gift and enters their email address, they're redirected to a second landing page, which thanks them for downloading the item. More importantly, it steers them back via a link or button to a page on your website for further engagement.
Unsubscribe Landing Page: It's unfortunate, but it does happen that a lead decides to unsubscribe from your marketing emails. When they click the unsubscribe option, they're redirected to a landing page that confirms that they've been removed from your mailing list.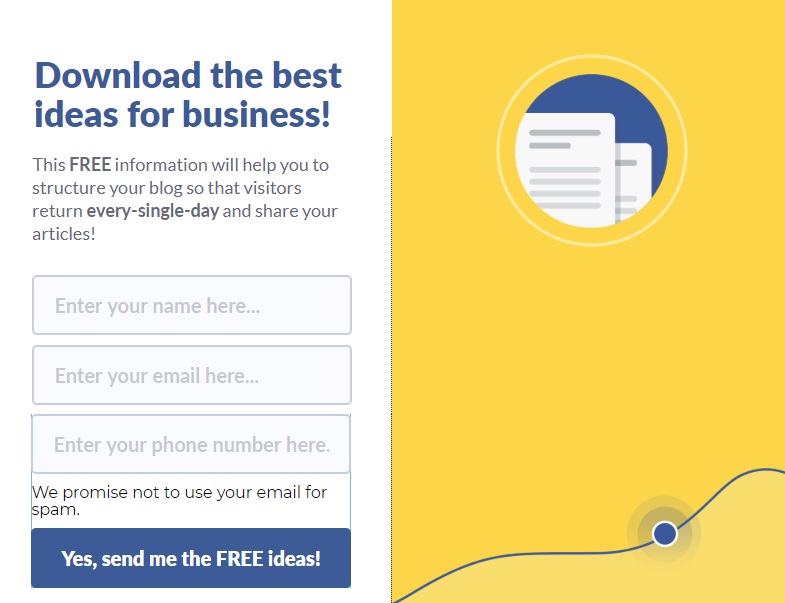 Using Your Landing Pages to Raise Brand Awareness
Do you know the voice of your business? What is your brand's personality? Is it serious, direct, and to the point? Maybe you're more light-hearted and have a playful nature.
Whatever voice you've established for your brand should be consistent on your landing pages and in the offer you deliver. Write your landing pages in the same tone of voice and character as your other content.
In other words, you can get as creative as you'd like to get your point across with minimal words, carefully placed, along with powerful videos or images to raise brand awareness while also generating leads.
Know Your Audience
Who is your ideal customer? How do they communicate? You'll be tailoring your landing pages to specific niches, so it's imperative that you create a user persona for each landing page.
By understanding your target market, you can customize your landing page content and your offer in a way that relates to them, addresses a problem they're having, and provides a solution.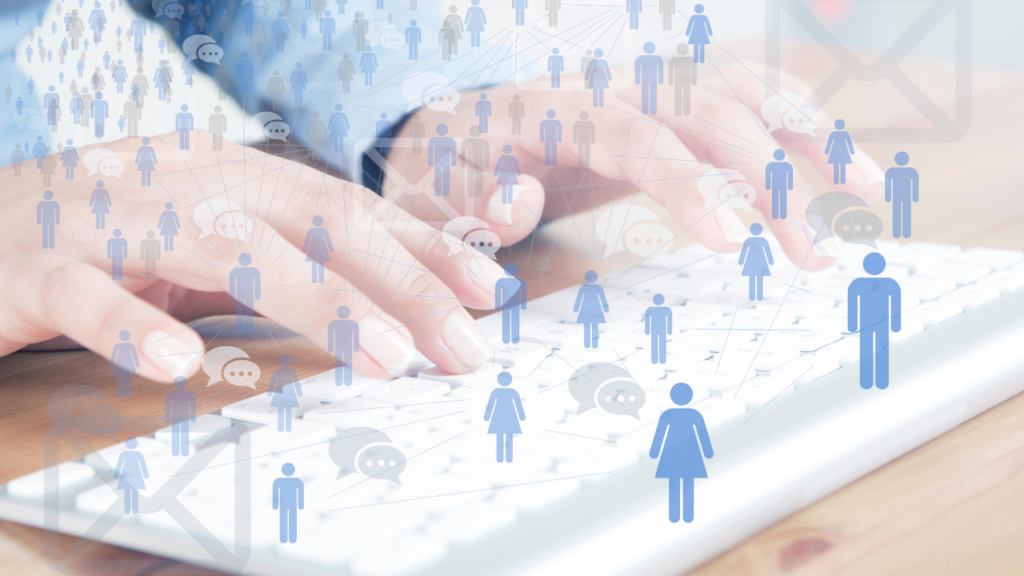 For example, if you're a real estate agent who works with both buyers and sellers, you'd create one landing page to attract buyers with a buyer-appropriate lead magnet and a second landing page and magnet for sellers.
You wouldn't create the same offer for buyers as you would for sellers. You'd need a unique lead magnet for each.
Using the example of real estate agents, an offer for buyers could be an ebook titled, "The Best Guide to Buying Your First House."
A seller's agent might create an offer, such as "The Complete Checklist Every Home Seller Needs." Or offer a home valuation calculator.
What is a Lead Magnet?
A lead magnet is a relevant gift or free offer that you provide, typically as a download, in exchange for the viewer's information, such as an email address. Be cautious, though; the more information you ask for, the less likely that viewer is to follow through. But what is an offer?
An offer can be any of the following, which you can easily create in Apple Pages or Microsoft Word and export as a PDF:
eBook: consider making an "Ultimate Guide," such as the Ultimate Guide to Staging Your House for Sale.
Toolkit: resources the viewer can use to accomplish their goal.
Checklist: A convenient step-by-step list of tasks a viewer can mark when complete, such as a relocation checklist.
Workbook: Actionable items, such as a workbook for home sellers or a workbook about home mortgage loan applications for buyers.
Event signup: This is ideal for webinars, especially if they're free!
Free Trial: If you don't have a downloadable offer, consider presenting a free trial to attract leads.
You can also include CTAs to request a demo, start a free trial, or join a specific group online, such as Facebook Groups.
Your lead magnet should be of great value to the reader. It's got to pique their interest, get them curious, and motivate them to take action. And then it has to deliver. If it doesn't do its job, your landing page will not only perform poorly, but viewers will quickly learn to disregard your material.
The Elements of a Landing Page
There's a formula to follow when creating a landing page, a path to success already paved.
A well-written headline: You have seconds to convince a reader in 8-12 words (or 60 characters) why they should look at your landing page further.
A sub-headline or tagline: Describe the benefit of your offer in one brief statement.
Eye-catching images or punchy videos: Use stock photos, use your own images, or create videos to support your offer.
Uncomplicated, well-crafted copy: Keep it simple, to the point, and crystal clear.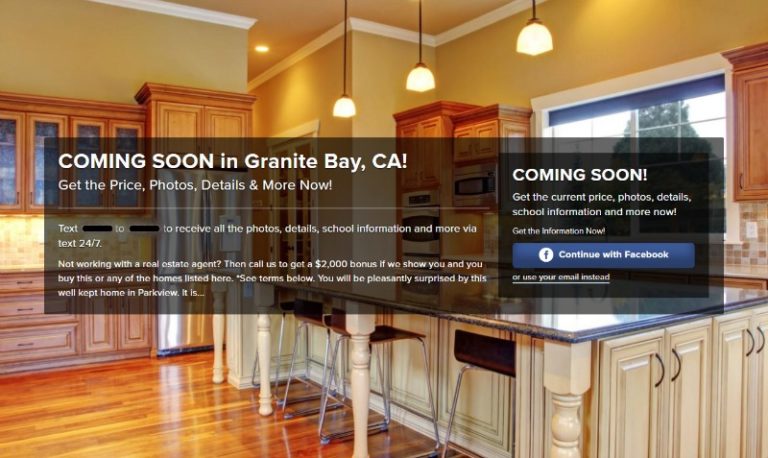 Your unique selling proposition: Why should the user trust your brand, buy your product, or sign up for your service? What separates you from the pack?
The benefits of your offer: Explain in checklist-style what the viewer will gain by signing up for your offer. Be specific.
Testimonials: Viewers rely heavily on social influence, such as ratings and testimonials. Include at least three testimonials from people who recommend your business.
Closing statement: You have one last chance to woo the viewer into clicking your offer.
Call to action: Ensure that your call to action button noticeable, bold, but simple. Not only should it pop on the page, but its direction should leave nothing to question.
Resources for Creating Landing Pages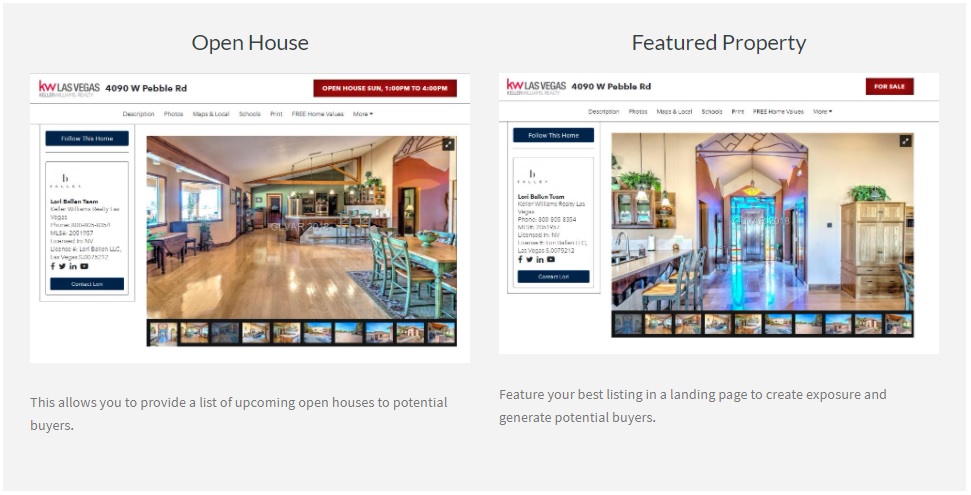 How to Market Your Landing Pages
Creating a stunning and effective landing page blends art and science. But once you have the page designed, how do you get it in front of the right audience?
One method is to include a link or button from a blog post to your landing page. For example, if you had a blog post titled, "Everything a First-Time Homebuyer Needs to Know," you could include a button at the bottom that says, "Get Your Ultimate Guide for First-Time Buyers," which would then point to the landing page that outlines the benefits of the guide.
Another way to attract traffic to your landing page is to include the link in a newsletter or drip campaign.
Additionally, you can share your landing page link on social media profiles, pages, and groups for free. However, to get instant traction, you can invest in Facebook Ads or Pay-Per-Click.
When you promote your landing page through paid ads, you can attract audiences by targeted demographics, such as location, age, occupation, hobbies, income, and more.
Track and Measure for Results
Most resources for creating landing pages also have tracking data that can help you understand what is or isn't working on your landing page and who is paying attention. Of course, if your database is filling up crazy fast, that's one way to gauge its success. But there are other metrics to consider, such as the number of page views, the bounce rate, the source of the traffic, and the conversion rate.
If your landing page isn't packing quite the punch you'd hoped for, then consider A/B testing to find areas for improvement.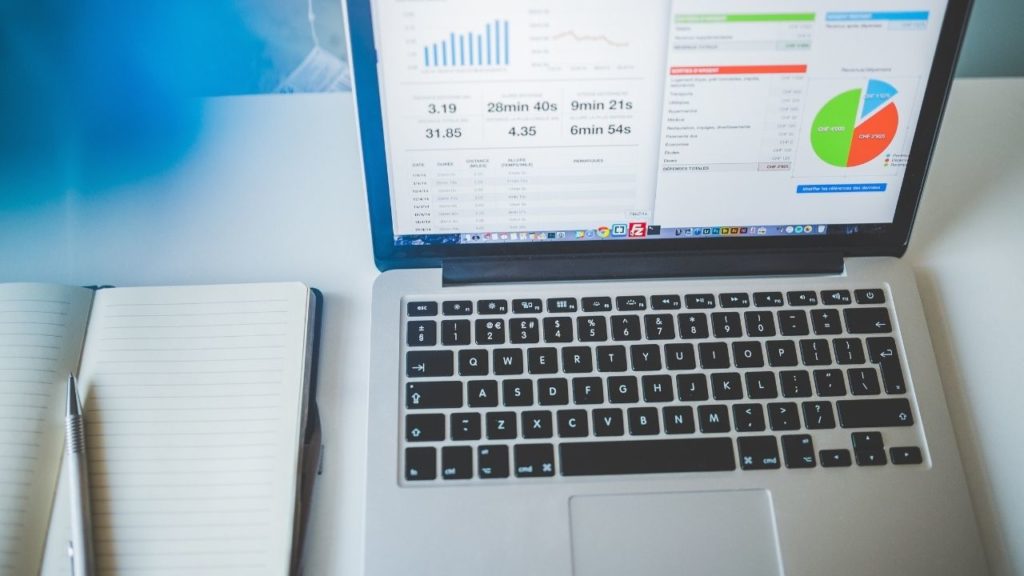 A/B Testing with Multiple Landing Pages
You can test and measure your landing pages' results and then make modifications to find things that may work better. After about a week, create a duplicate landing page, but change one element.
For example, try changing only the headline. On the next run, try switching up the image, or the text on your call to action, the color of your buttons or background, the font, and other design features. By testing one element at a time, you'll be able to adjust your formula to use a combination of features you've perfected over time.
If changing your landing page's design doesn't make much difference in the number of people signing up for your offer, then the offer itself may be the problem. Try switching it up with something more appealing.
Have a Content Marketing Plan in Place for Your Landing Pages
Set a goal for how many leads you hope to gain within a specific time frame and what you'll do with those leads when you get them.
Capturing leads and building your database is the purpose of the landing page, but if you don't have a plan in place for what you'll do with those email addresses, then your efforts won't prove fruitful.
What database are you using, and how will you sort your leads?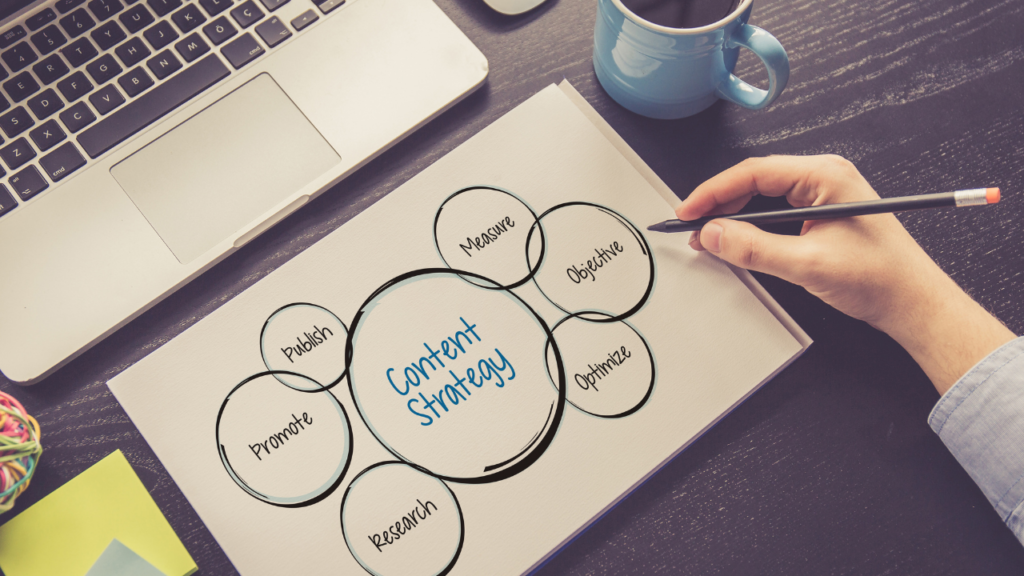 What marketing material will you send to those leads later, and how often will you reach out to them?
Before you launch your landing pages, have a content marketing strategy in place. Do you have an email drip campaign established for the incoming leads? Are you regularly publishing content on your blog that you'll promote in newsletters?
Conclusion
Landing pages are a necessary aspect of digitally marketing your business online. Not to be confused with product pages, landing pages gather information in trade for a valuable resource. When crafted following a formula, tracking results, conducting A/B testing, and making modifications to your offer, you can obtain high-quality leads that convert.
Before you start creating your landing page, be clear about the goals you hope to achieve and how to express your business's voice adequately. And know your audience so you can speak to them in their marketing language. Have your database ready and understand how you plan to sort your leads. Have a compelling content marketing strategy in place to nurture those leads once they're captured.
Promote your landing page on your website, blog post, social media profiles and pages, email campaigns, and, for quicker results, Facebook Ads, or Pay-Per-Click. And then track your results, making modifications where necessary.
Summary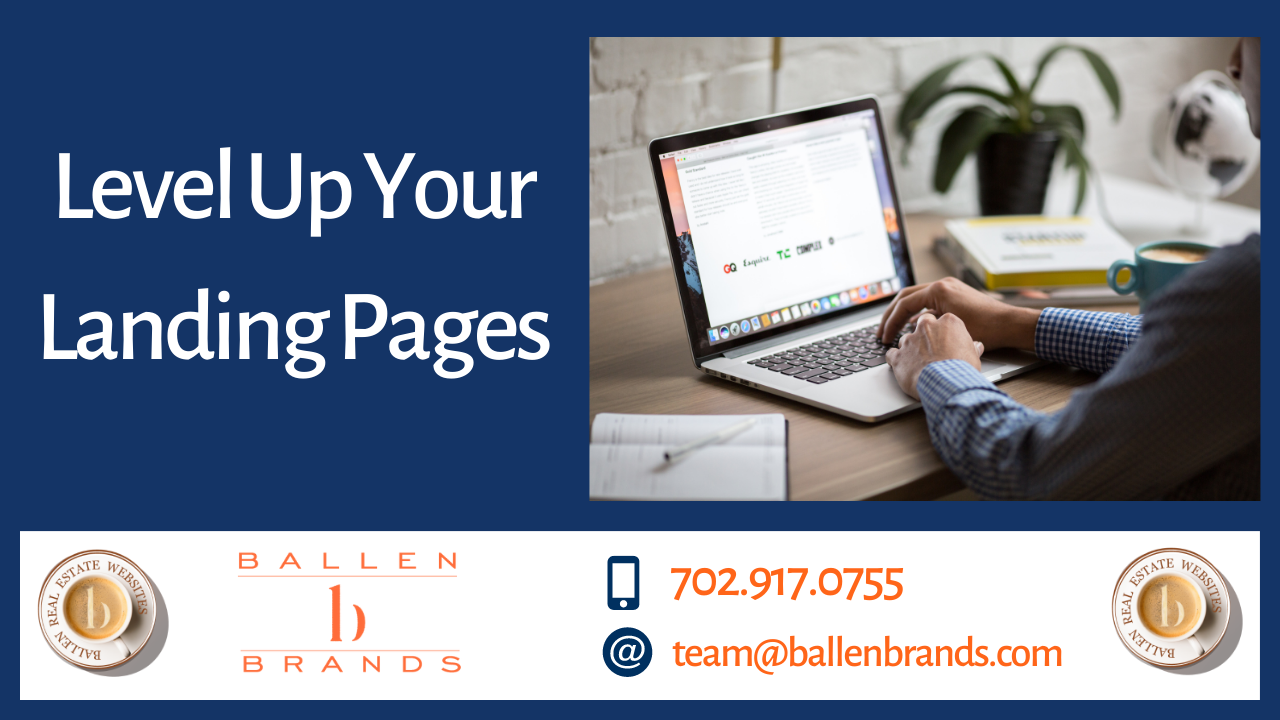 Article Name
Level Up Your Landing Pages
Description
The best way to capture new leads online is with landing pages. When done correctly, landing pages can attract a large audience of viewers who are willing to exchange their email addresses, and sometimes additional information, for an offer you provide.
Author