What are your website goals? Most entrepreneurs, small businesses, and big corporations understand the need to have a website. When they think of their website, they envision a fancy design with unique branding and lead capture sources. However, those things only scratch the surface of what a highly productive website can do for you.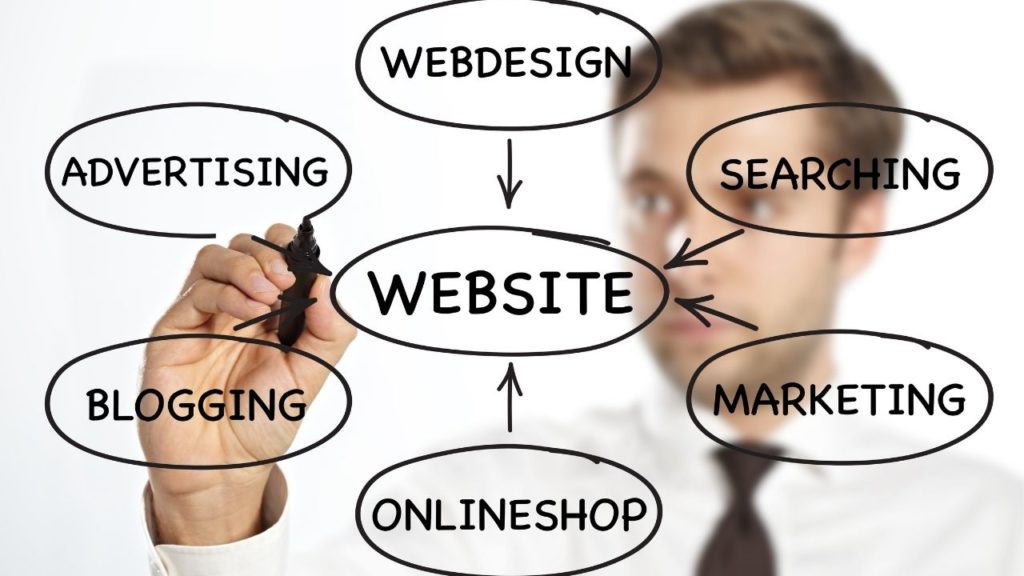 Choose Your BREW [Ballen Real Estate Websites]
The Need to Nurture Your Website
There's a misconception that once your website goes live, it'll automatically start drawing an audience and increasing sales – as if somehow the creation of the website itself was the end goal. Project finished. Check it off of the to-do list.
The truth is that for a website to be effective, you have to drive it – and to drive it, you need to know where you're going and how you're going to get there.
How Do You Get the Most Out of Your Website?
Whether you're revamping an existing website or launching one from the ground up, the idea is to empower your site as much as possible — keep it fresh.
To get your website to perform at its best for traffic, lead capture, and search engine authority (not to mention sales!), you've got to have a plan – a clear set of actionable goals and objectives, along with the know-how and the human resources to get the jobs done. Otherwise, what you'll have is a sleek design with no real substance. Here are some things to think about when defining your website goals.
Your goals should be specific. Your efforts should be measurable and achievable, as well as relevant and timely. In other words, they should be SMART goals. Specific, measurable, actionable, relevant, and time-sensitive. You can also set SMARTER goals by adding the need to evaluate and review your results throughout the process.
Getting Help with Infusionsoft
How Do You Determine Your Website Goals?
What would you like your website to do for you? Begin by making a list of your desires for your website, which may include:
Raise Brand Awareness
Get More Traffic
Gain Search Engine Authority
Capture More Leads
Close More Sales
Once you've got your initial list of desires for your website, you'll need to break each topic down into actionable tasks with timelines.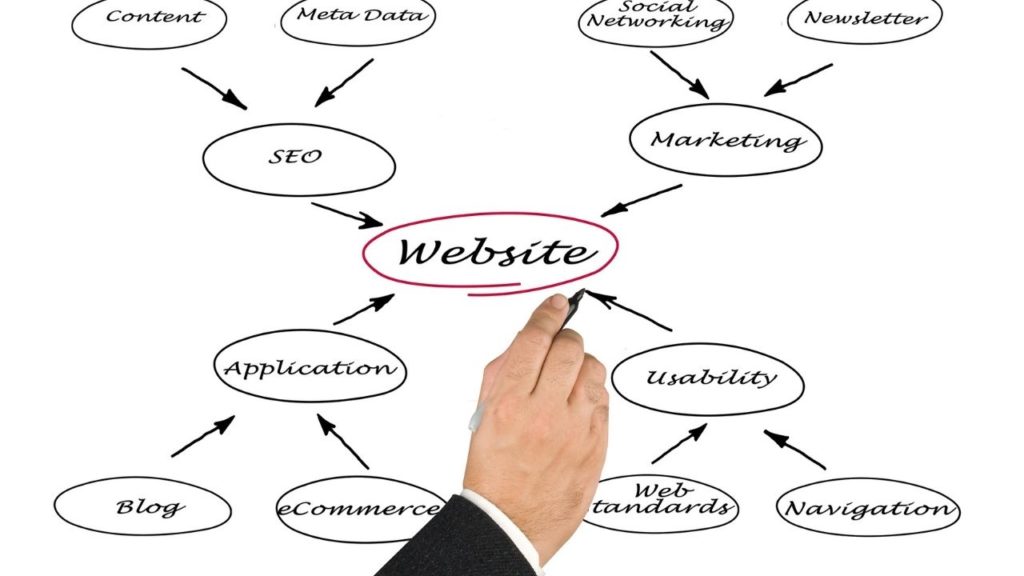 With your website, it's not a case of "if you build it, they will come." The opposite is true. You can build it – and it will sit in secluded cyberspace for eons collecting virtual dust unless you get and keep its motor running smoothly so that it gains traction and evolves.
You want to structure your website's design and content to get the results you need. Put the question, "How can I?" in front of the items on your list and ask yourself, "How do I get more traffic? How can I capture more leads, etc.?
Although the answers are multi-faceted and complex, most of them all come back to one thing: content.
The quality of your content and the consistency with which you publish are the primary ways to grow your business online. It would be best if you had a content marketing plan.
It's your content (down to your keyword phrases, page titles, and metadata) that determines if a person will click your link over another in the search engine results. It's also the content on your landing pages that will determine whether or not a viewer will sign up for your offer.
The Timeline and Details of Your Website Goals
There's a way to start with a big picture for the year and then drill it down into monthly, weekly, and daily actionable tasks that support that end goal.
If your goal is to get 10,000 new leads in your database, you'd need to attract about 834 new subscribers each month, or 208 per week, or around 30 per day. What can you do daily to attract 30 new subscribers?
You can use that same pyramid technique to set general goals, then objectives, followed by general strategies, and then specific tactics.
This clarity of goals and processes will set the foundation for your website's core: high-quality content that helps your website gain more visitors, which translates to more leads in your sales funnel.
How Do I Get a Content Marketing Plan?
To keep your website evolving and gaining traction, you've got to roll out a steady supply of regularly published information that your viewers can use.
It can be intimidating to sit down with a pen and blank paper (or a computer screen) to devise a comprehensive content marketing plan. But it's not as complicated as it sounds.
Make a list of the most frequently asked questions that you get from customers. Add to your list the things you wish your customers knew. Each of those topics then becomes a detailed blog post, article, or whitepaper that answers the question.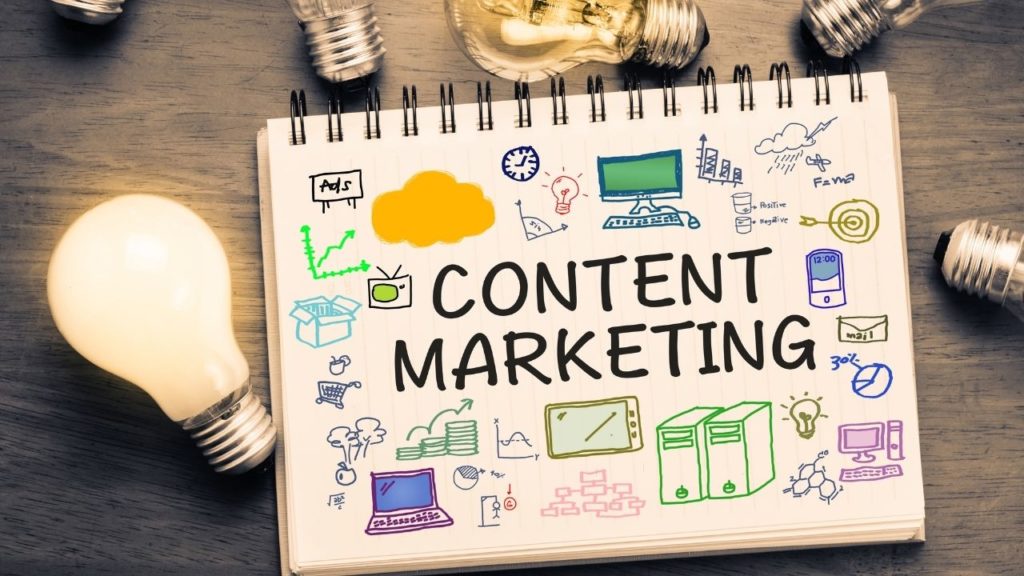 You don't have to do the article writing yourself (unless you want to!). There are ample freelancers, content brokers, digital marketing companies, and copywriting services that are happy to take on that task.
Arrange your list of topics chronologically or in a way that makes sense. Determine if you're going to publish weekly (recommended!), monthly, or quarterly, and then create a content publishing calendar by selecting which dates to publish what content.
Boom. You've got your content marketing plan. There will be no more frustrating guesswork about, "What should I post today?"
With your content marketing plan at hand, you'll then determine how you intend to promote the content you've created.
Level Up Your Landing Pages and Calls to Action
Not only does your website need to have clear goals, but so does each piece of content you publish. Why are you posting it?
What action do you want that viewer to take after reading your post or landing page? Are you aiming to get users to subscribe to your list? Watch a video? Read another post? Buy a product? Hire you for a service? Improve SEO? Drive traffic to your site? Share your post with others? Follow you on social media?
Know the purpose of each article before you create your blog post so you can tailor your content to that specific goal. You're not just throwing content spaghetti at the wall and hoping something sticks. Your content has to be purposeful to navigate your overall website goals.
Create a Seamless User Experience
One of your website goals should be to create the ultimate user experience (UX).
A fast-loading website, mobile-friendly viewing, professional design, rich information, and easy navigation all lend themselves to an incredible UX.
User experience affects every level of your digital marketing efforts. When a viewer doesn't find your page valuable or thinks it's unprofessional, they leave instantly, which is called a bounce.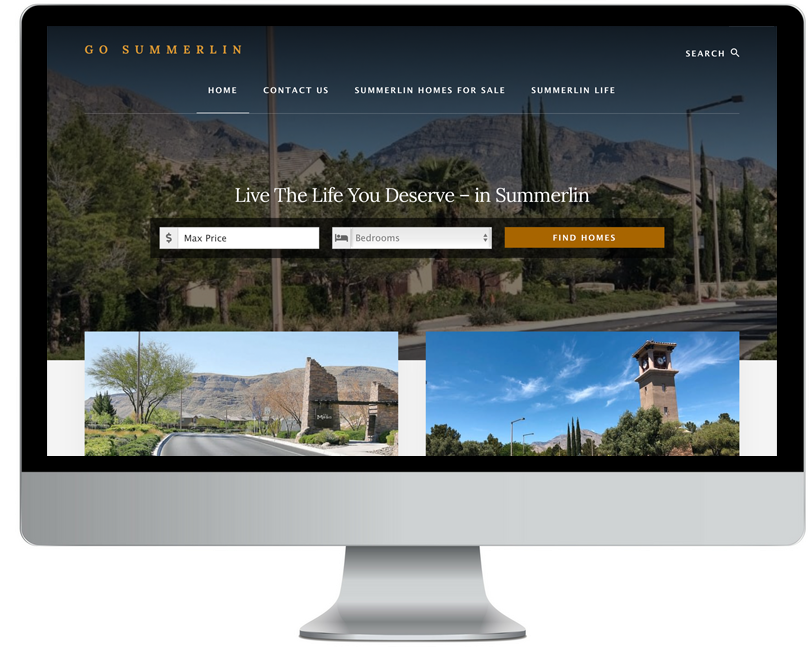 A high bounce rate signals to Google that your website isn't fitting for that particular query and will not show your site in future query results.
High bounce rates translate to lower search engine authority and less trust from viewers. In other words, you're losing your audience and probably won't be able to get those viewers back.
It's also user experience (UX) that determines whether or not a piece of content goes viral. People are more likely to share something that created value for them in a convenient way.
How Do I Promote My Website's Content?
Building your brand takes more than matching up your logo and color scheme. You're not only seeking visual brand recognition but also establishing your company's reputation for providing high-quality, valuable information that educates or solves a problem for your target audience. You're building trust.
If you're going to share your blog posts or articles on social media platforms, you can schedule in advance for your posts to publish (and republish!) on specific dates and times, using tools like HootSuite or CoSchedule.
Google Adwords, or Pay-Per-Click, is a great starting point for brand recognition. Your long-term goal is to earn your place on page one of Google's search engine results page (SERP). To do this organically takes a fair amount of time, like a seed growing to a sprout and then a plant. It takes even longer if the seed bears fruit. But with Google Adwords, you're ensuring your page appears at the top or bottom of page one in the form of a paid ad immediately. Pay-Per-Click offers more instant gratification than growing your site organically. The only caveat is that your link appears with a highly-noticeable yellow tag that reads, "Ad."
Facebook Ads, as well as a presence on other social media platforms like Twitter, LinkedIn, and Instagram, can all raise brand awareness fairly quickly. Ideally, your brand's image – your logo and banners, will be consistent throughout your network of resources. But aside from connecting your company name to its visual representation, you're providing effective content that allows the viewer to shift their perspective of your reputation, determining that what you offer either has value – or doesn't. If your offerings are valuable, you become a source they'll return to when they need more information.
Furthermore, return visitors increases your search engine authority. Google will begin to show your website to that viewer more often because it feels that your content has merit if the user has visited your site more than once.
Tracking and Measuring for Results
Publishing content in a steady stream has many benefits, but how do you know if it's working? How do you know if you're reaching your website goals? You've got to track and measure.
Google Analytics, Facebook Insights, and other platforms provide detailed statistics about who is visiting your website, how they got there, how long they stayed, how many actions they took, what day and time of day they visited, and more. You'll have a realistic idea of your audience and what content has them engaging with your site.
Keep track of conversions, too. How many visitors to your website convert to clients or customers? How many made the purchase? By knowing how well your content converts, you'll know which areas need more attention. What can you do to increase your conversion rate?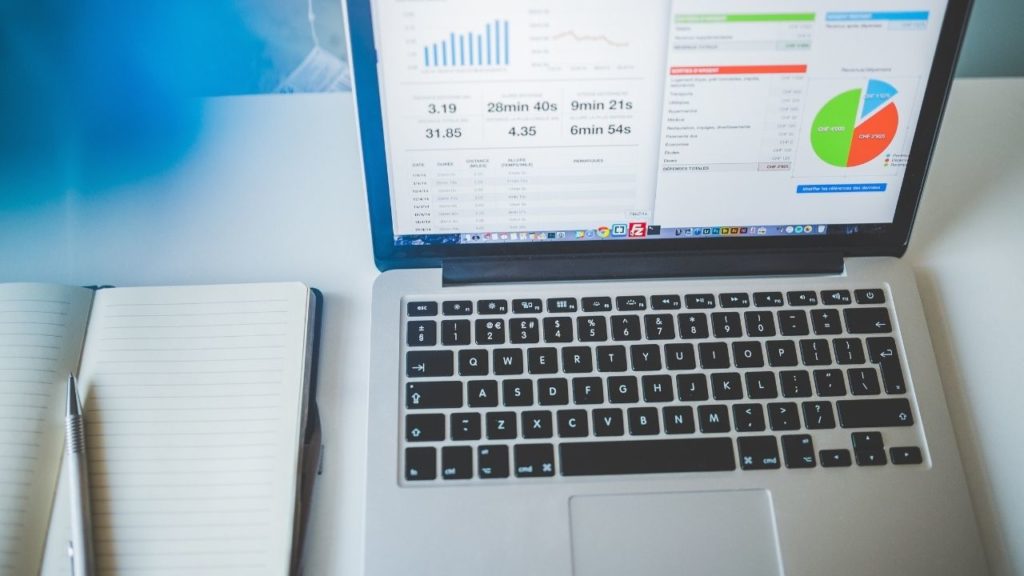 Things you'll be tracking include but are not limited to:
Number of Page Views
Number of Unique Visitors
Number of Returning Visitors
Bounce Rate
User Engagement
Highest Performing Posts
Lowest Performing Posts
Conversion Rate
By measuring how well your website content is performing, you can identify what your viewers would like more of and which pieces might need to be upcycled to generate better results. By modifying your content to suit your audience, you're driving your website goals to success.
Clicky.com is another resource for keeping up to date on the progress of your content. Furthermore, heat maps like CrazyEgg.com can help you identify where users are scrolling and clicking on your pages. You'll know how far they're reading, where they stop scrolling, and which areas of your pages get the most attention. Armed with that information, you can then modify your pages to match what your viewers want.
The Bottom Line
It's great to have a website, but is it generating leads or sitting stagnant in cyberspace? Do you know what job you want your website to perform and what tasks to undertake to accomplish those goals?
It's not as simple as "going live" with a professionally designed website. That's just the starting point. To empower that website to generate more business for you, you have to make your website work through dedicated planning and action.
Set SMART goals by determining what it is that you want your website to do for your business. Create a content marketing plan by establishing a list of topics to write about and a strategy for when you'll publish. Create a seamless user experience, and then promote your content through social media, Facebook ads, and Pay-Per-Click services.
Most importantly, track and measure your results to know how each piece of content, and your website overall, are performing. When necessary, modify or adjust your content, landing pages, and calls to action to give your website the boost it needs.
Grow Your Business with an Affordable Website | Schedule A Consultation With Ballen Brands
Have More Questions?
Summary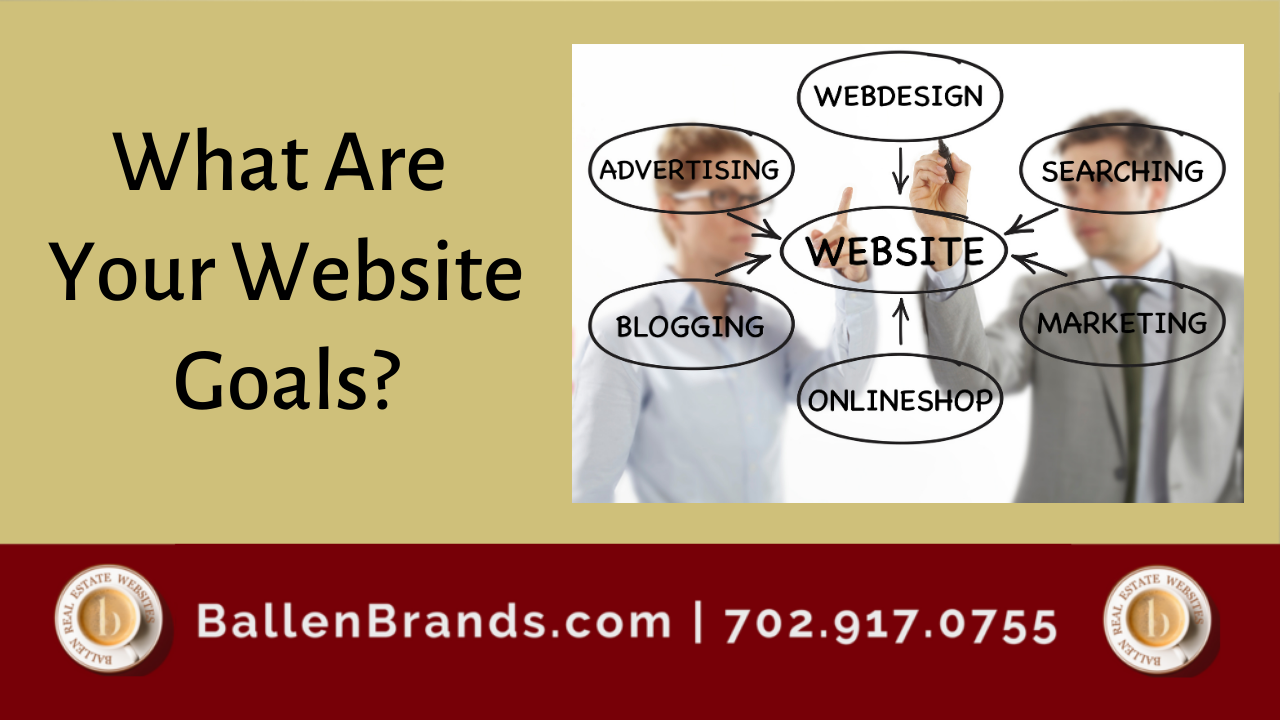 Article Name
What Are Your Website Goals
Description
What are your website goals? Most entrepreneurs, small businesses, and big corporations understand the need to have a website. When they think of their website, they envision a fancy design with unique branding and lead capture sources.
Author