Search engine optimization, or SEO, applies to everything you publish online, including your website's structure, written content, landing pages, images, PPC ads, social media marketing, videos, and any other form of digital media. You need SEO for people to find you when they're searching online for the products or services you offer. Here's what you need to know about SEO.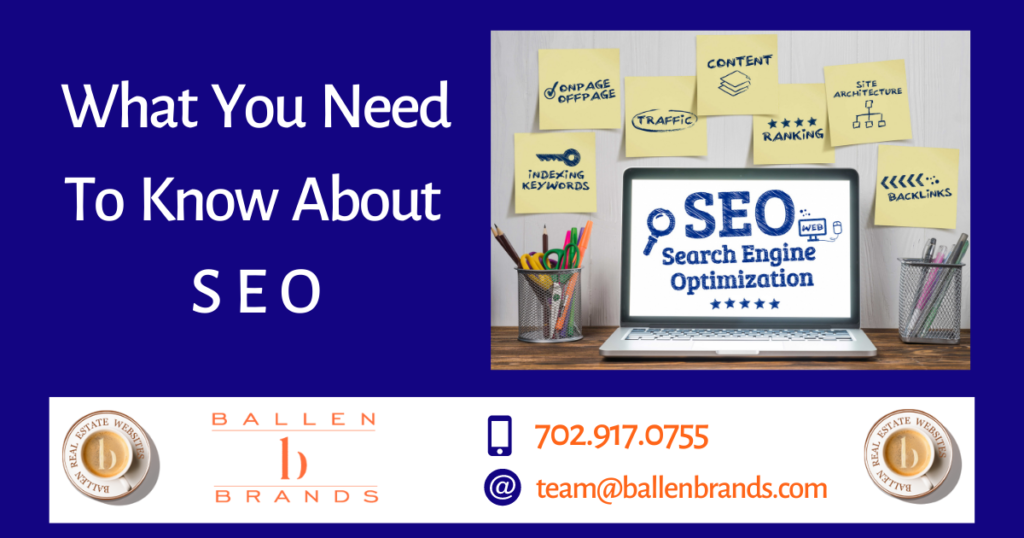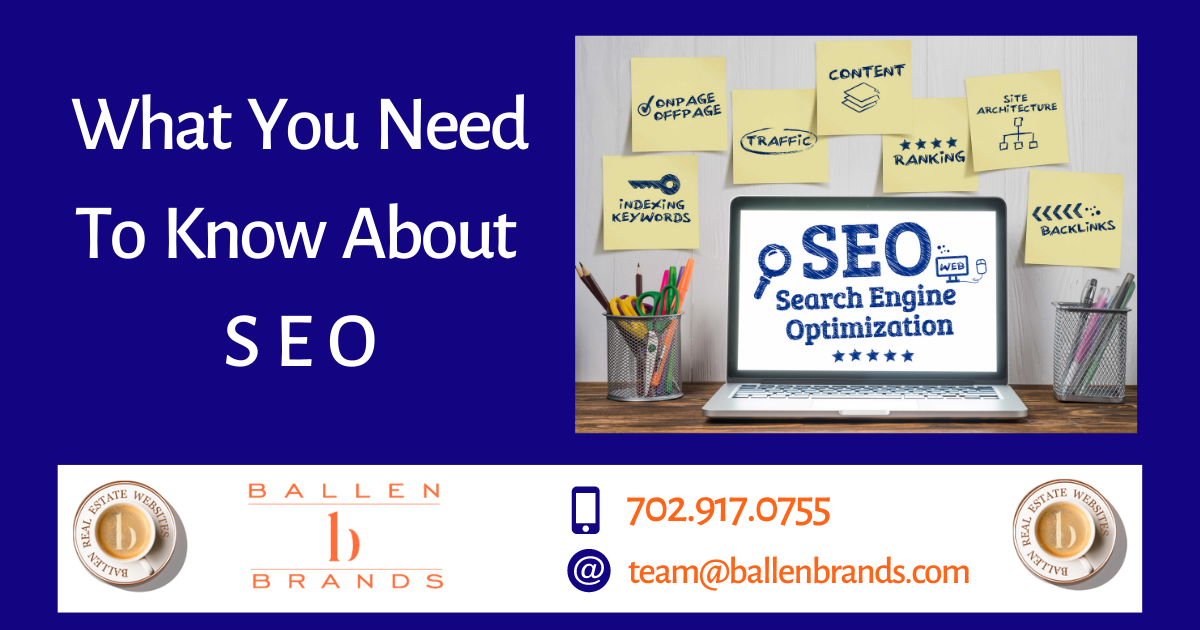 What is SEO?
SEO is when you establish your online presence so that your content communicates with the search engines. You need SEO so that your website shows up on a search engine results page (SERP) in response to a user's query. Without SEO, search engines won't know your content exists.
Search engines crawl your website's content to determine its relevance and its value to readers. They index your website and assess how well your material is organized and how user-friendly your website is. Based on the quality, frequency, and structure of your content, you gain search engine authority, which escalates your chances of appearing in a search result. The goal is to appear at or near the top of page one of the SERP.
With the use of keyword strategies and other SEO techniques, you can gain more website traffic, generate more leads, and close more sales.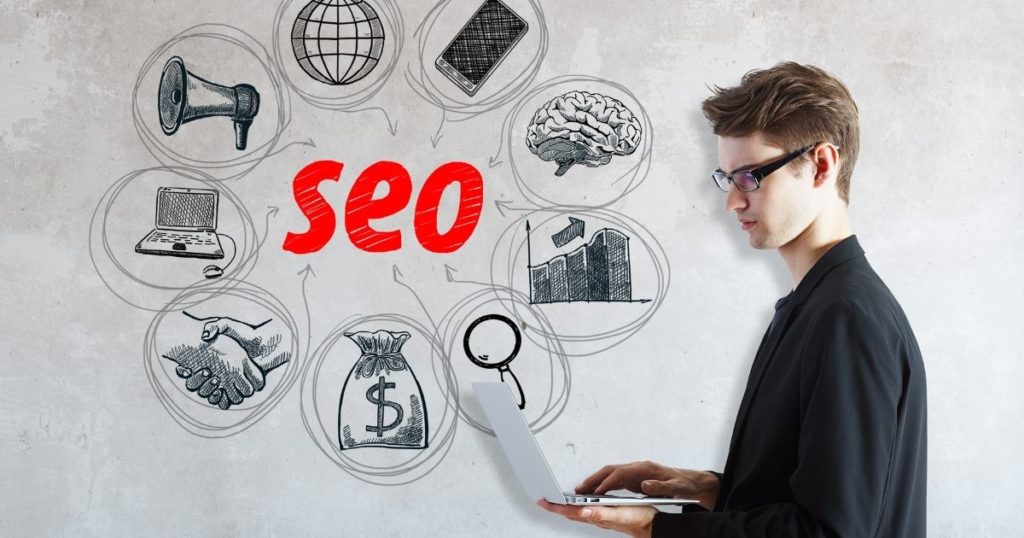 The Most Popular Search Engines
Google, Yahoo!, and Bing used to rank as the most popular search engines and were primarily based on text searches.
However, images and videos have stepped to the forefront with social media platforms like Facebook, Instagram, Twitter, Pinterest, and YouTube, which has earned its way to the top as the second-largest search engine in the world.
When you publish new things on your website, you're communicating with each of these search engines and social media platforms as well as with viewers.
Design your content for people first and search engines second.
Create What Users are Searching For
The secret sauce to successful SEO is understanding what viewers are searching for that pertains to you. Find out what they're asking so that you can provide the answers and so that search engines acknowledge you as a valuable resource.
What exact combinations of words are they typing into search engines? This will help you know what kind of content to publish and how to develop your keyword strategies.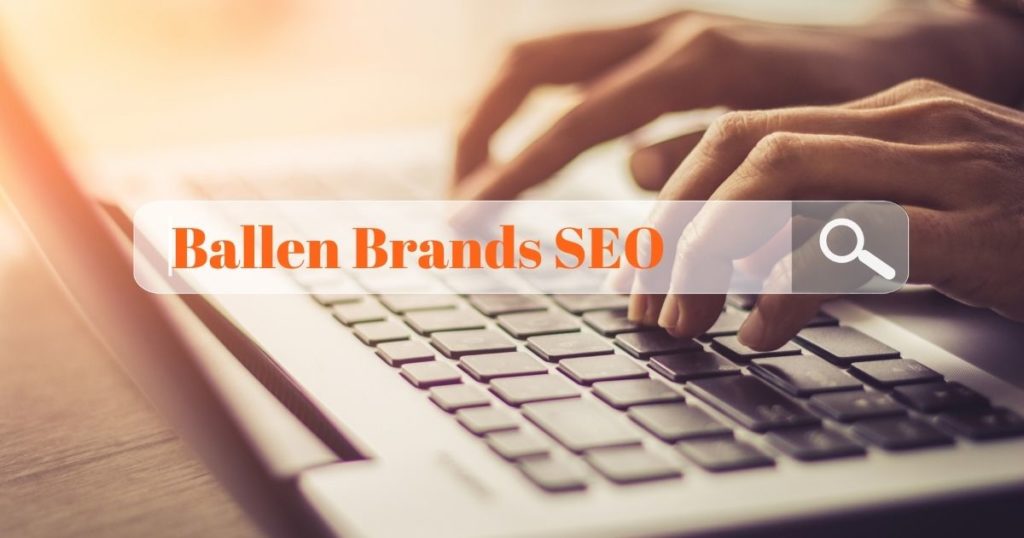 The Basics of Keyword Strategies for SEO
All search engines find and display content based on keywords. In other words, if a person types a question into the search bar and your website provides the most valuable answer, you'll show up at the top. The trick is to figure out what people are searching for that's related to your products or services, and then deliver content that surpasses what you've found.
For example, if you're a luxury real estate agent in Seattle, Washington, your viewers might be searching for:
Seattle real estate agents
Real estate agents in Seattle
Luxury real estate agent in Seattle
Seattle Luxury real estate
Luxury homes in Seattle
If you go to Google and type in a keyword phrase, such as Seattle real estate agents, Google will auto-populate suggestions based on actual phrases people have typed into the search bar, such as:
Seattle real estate broker
Seattle real estate homes for sale
Top Seattle real estate agents
West Seattle real estate agents
Seattle commercial real estate agents
Using tools like Google Keyword Planner, SEMrush.com, Spyfu.com, and other resources, you can do keyword research to find out which phrases will give your website the most leverage.
You would apply these keyword strategies to your website content, images, videos, paid ads, and other multi-media.
Each search engine platform has its own algorithms that will generate auto-populated responses, so you'll get different suggestions from Pinterest or YouTube than you do from Google.
What is On-Site SEO
On-site SEO starts with the coding in your website's framework – the architecture of your website. The code has to be readable to search engines; that's what makes it crawlable. Your tags, titles, and headings make your site indexable. But on-site SEO also includes:
Site speed – your website, ideally, should load in three seconds or less. People don't like waiting for your content to appear.
Content – You can't blatantly "sell" to your website viewers. You have to give them something that's educational, entertaining, or problem-solving.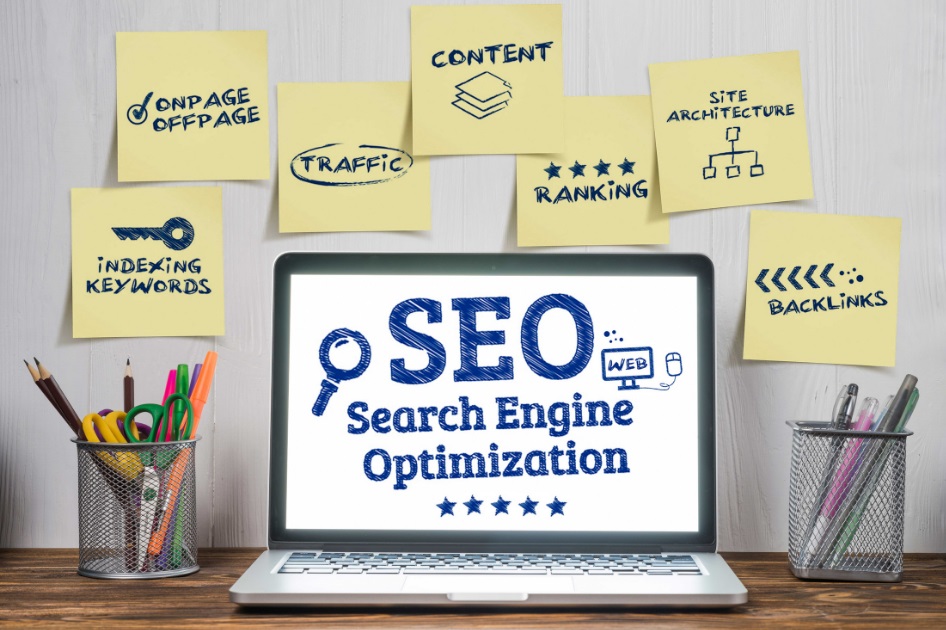 Mobile responsiveness – If your website looks amazing on a desktop but doesn't translate on mobile, it will perform poorly. Sometimes a misplaced pop-up on a mobile device will prevent a user from ever seeing the content on the page, or the content and images don't align, creating a poor user experience.
User Experience – User experience dictates the success or failure of your online marketing efforts. If users find your material to be beneficial and trustworthy, easy to access, and pleasant to view, you'll do well. But if they have to wait for your site to load, can't view it on mobile, or don't value the content, they won't be back, and they won't share.
Bounce Rates and SEO
A bounce is when a user clicks your link from a SERP based on your meta description and then instantaneously decides that what you're offering does not match their search intent. They didn't find what they were looking for, the page didn't load fast enough, it wasn't mobile-friendly, or the content wasn't useful.
High bounce rates can hurt your search engine authority significantly. Search engines are concerned with quality, so if they determine that your website continuously fails to deliver, they'll stop showing it. You can use resources like Google Analytics to check your bounce rates.
If you have a blog or an article that has excessive bounce rates, ask yourself why, make necessary adjustments, republish, and continue to track for improvements. On that same token, when you find that a blog has a low bounce rate, study it to find out what made it successful and then emulate that.
How to Optimize Your Written Content for Search Engines
Organic traffic is when people find your content on search naturally, not via a paid ad. Organic traffic is earned by viewers finding your link on a SERP and choosing to click the link to learn more about you, your products, or services.
To accomplish the goal of gaining organic traffic, which boosts search engine authority tremendously, you've got to provide rich, valuable, meaty, written content (complemented by optimized photos and videos).
Years ago, the quality of content didn't matter much, and keyword stuffing was common practice. Today, search engines are more concerned with user experience. They want to deliver value, and they'll penalize sites with poorly written content and inappropriate use of keywords.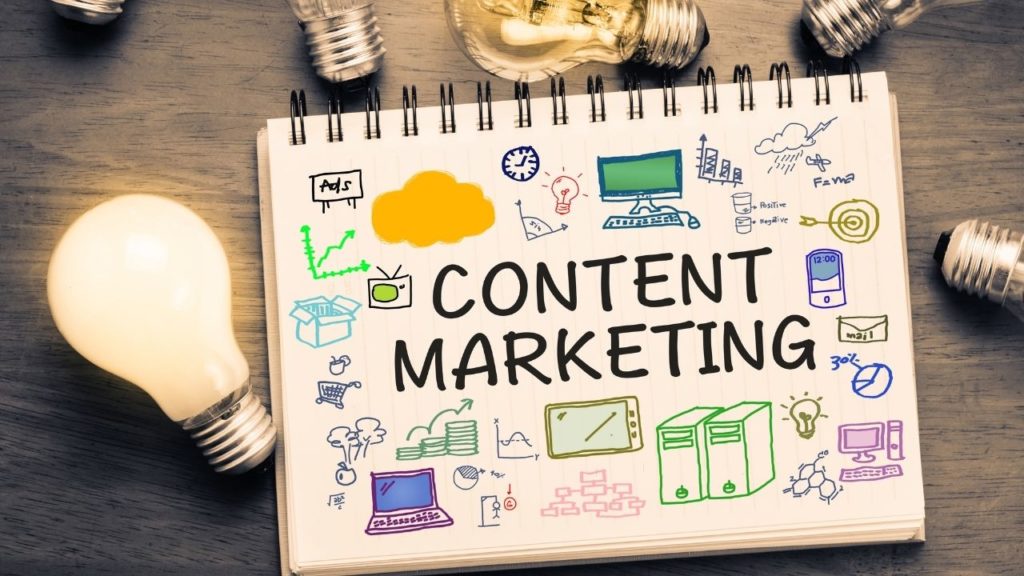 Write a compelling headline for each of your blog posts or articles, and organize them with H1, H2, and H3 headings so that the content is clearly organized for readability by viewers and by search engines.
Base your written content on questions users are already asking in search engines, and structure it around keyword strategies.
Don't use fluff in the fabric of your content. Make sure that each word leads toward a solution to a problem the viewer is having, and back up your information with facts and statistics where appropriate.
Enhance your posts with pictures but optimize those for search as well.
Publish Content Frequently for Best Search Engine Results
Another trick to raising in the ranks of search engines is to publish content frequently – at least once a week. This tells the search engines that you're actively engaging with your website. A website that is outdated or stagnant will lose authority.
Regular publishing fresh content provides search engines with new material to crawl and index, exponentially increasing your search engine visibility.
By consistently releasing new articles, blogs, and videos, you're also building trust with your viewers while raising brand awareness.
Get Started with PPC | Schedule A Consultation With Ballen Brands
Internal Linking for Website Optimization
Internal linking is when you link to one piece of content on your website from within another related page. For example, if you were a real estate agent publishing an article called "Tips for First-Time Home Buyers," you could link that to another article on your website called "The Basics of a Home Mortgage."
Both of those topics apply to first-time buyers. Google and your readers will make that connection, earning trust with both.
Make sure that the content you connect with internal links is relative. It wouldn't make sense to link to an article about selling real estate in a blog intended for buyers.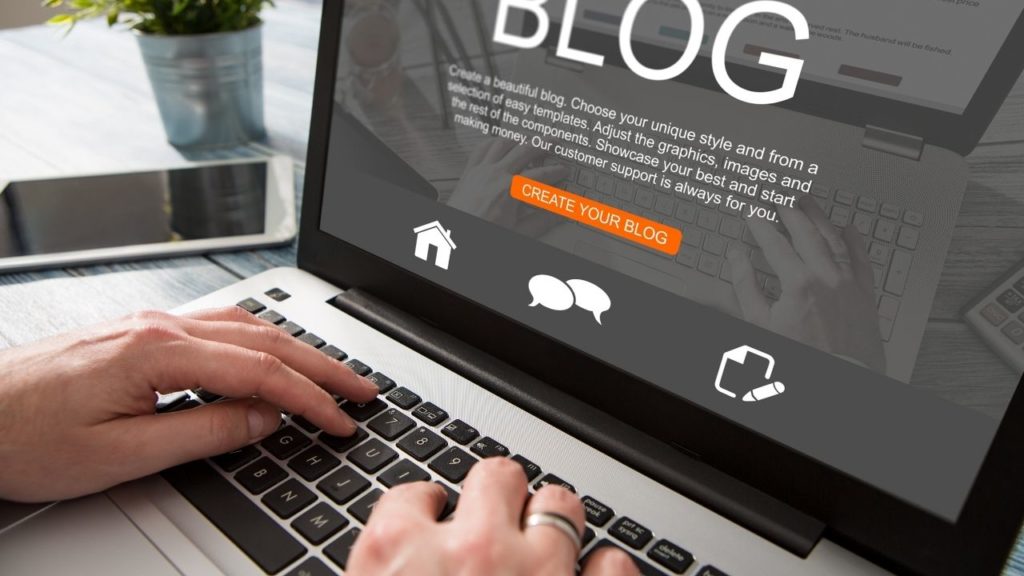 How to Optimize Images and Videos for SEO
Optimizing your images and videos is as important as optimizing your written content.
While Google cannot read an image, it can read the file name, the image title, the alt text, and the caption.
To optimize an image, first, make sure it's sized for performance. An image that's too big, or a high-resolution image, will slow your website's speed down substantially. An image that's too small might load quickly but will be blurry, pixelated, or of poor quality.
Second, ensure that your image is the right file type, such as .jpeg or .png. Photoshop files or files of other formats won't load properly.
Next, take full advantage of the ability to name your image file. Rather than a generic file name like DSC_430, you could name it "man-and-woman-getting-keys-to-new-home.jpg. Note the use of hyphens vs. the underscore in the first file name. Google doesn't read underscores, so it won't be able to decipher the text. However, it does recognize hyphens, so it registers the words in the file name. When possible and when you can do so naturally, use your keywords in your file name.
The alt tag is the picture's description. Not only does Google use this information to recognize an image, but it's also a tool for people with visual impairments who rely on audible translations.
In this case, your alt tag could read, "Real estate agent giving keys to first-time homebuyers." This is another opportunity to use your keyword phrase, as long as it doesn't seem forced. Just as Google will reward an image with good optimization, it will penalize keyword stuffing.
You can also optimize the image's title and captions the same way.
Apply the same rules to videos – make sure they're compressed, then take advantage of the opportunity to increase your presence with a cleverly-thought-out title, description, keywords, and other elements that will help search engines find your content.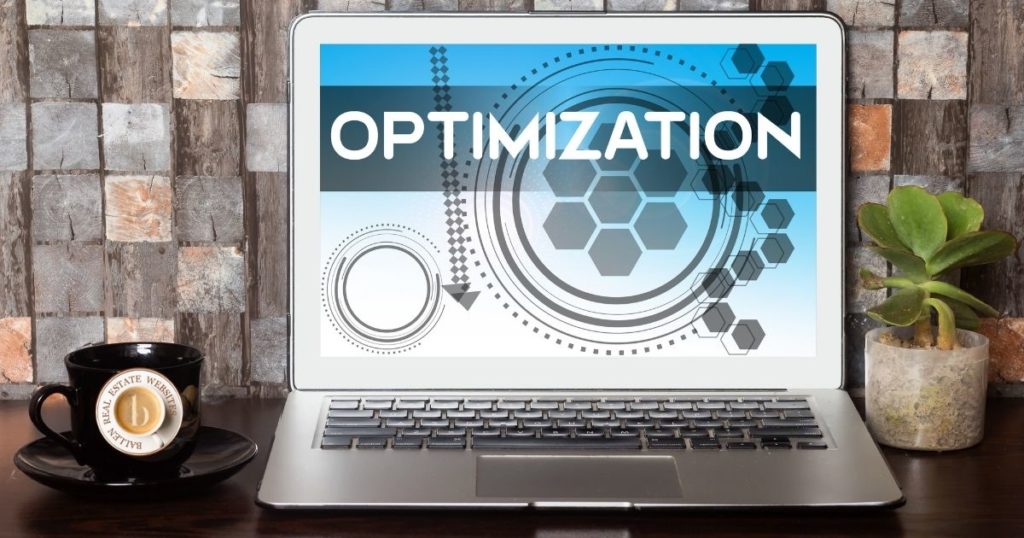 How to Optimize a Meta Description
A meta description is a two-two-three sentence paragraph describing what your content is about. In about 155 characters or less, you'll attempt to convince the viewer to click your link over the other options.
You don't want your meta description to be a direct copy of the text on your page, but you do want to demonstrate to the reader the value that you're offering. Here, again, you'll use your focus keyword phrase so that your meta description ties in with your website's keyword strategy, optimized content, and images.
Your meta description the first impression that you make on a person online when they find you on a SERP.
What is Off-Site SEO
Off-site SEO refers to links that point to your website from other websites – but they can't be just any websites. For example, if you're a real estate agent and a bakery links to your website, Google won't make that connection as a valid resource. In fact, you might lose search engine authority by having low-ranking or unrelated websites link to yours.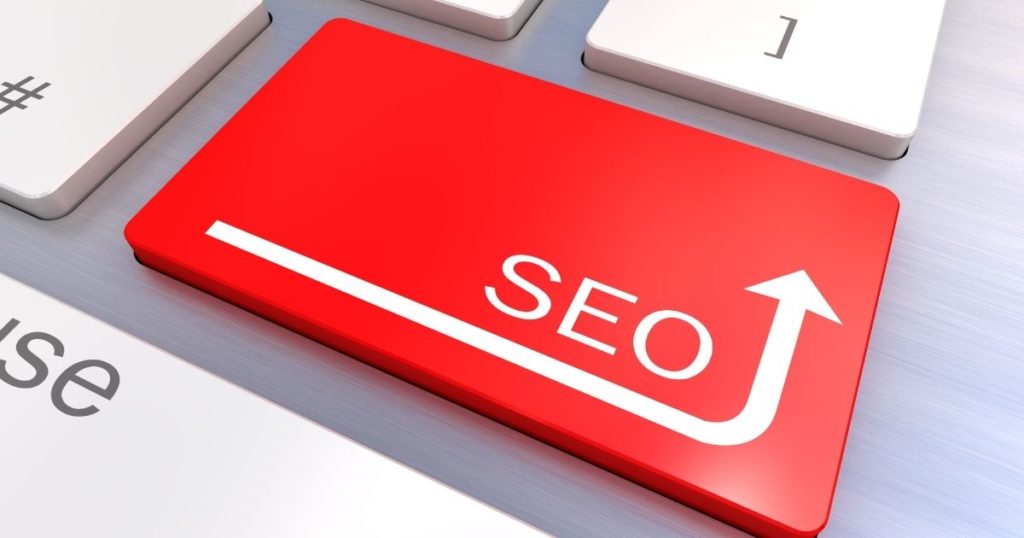 On the other hand, if home mortgage lenders, appraisers, and inspectors have linked to your real estate website, Google recognizes those as authoritative links in your industry or area of expertise and gives you credit.
The more relative, high-ranking websites that link back to yours, the more Google juice you get because it associates your content with other valuable resources.
The Bottom Line
SEO is a complex process of paying attention to the details of every piece of your website and each aspect of the content you create – from the architecture of your website and keyword strategies to written content, image and video optimization, and more.
But if you're going to succeed with your marketing efforts online, you've got to understand and apply thorough search engine optimization or consider hiring someone who does.
Choose Your Real Estate Agent Website Marketing Platform
Summary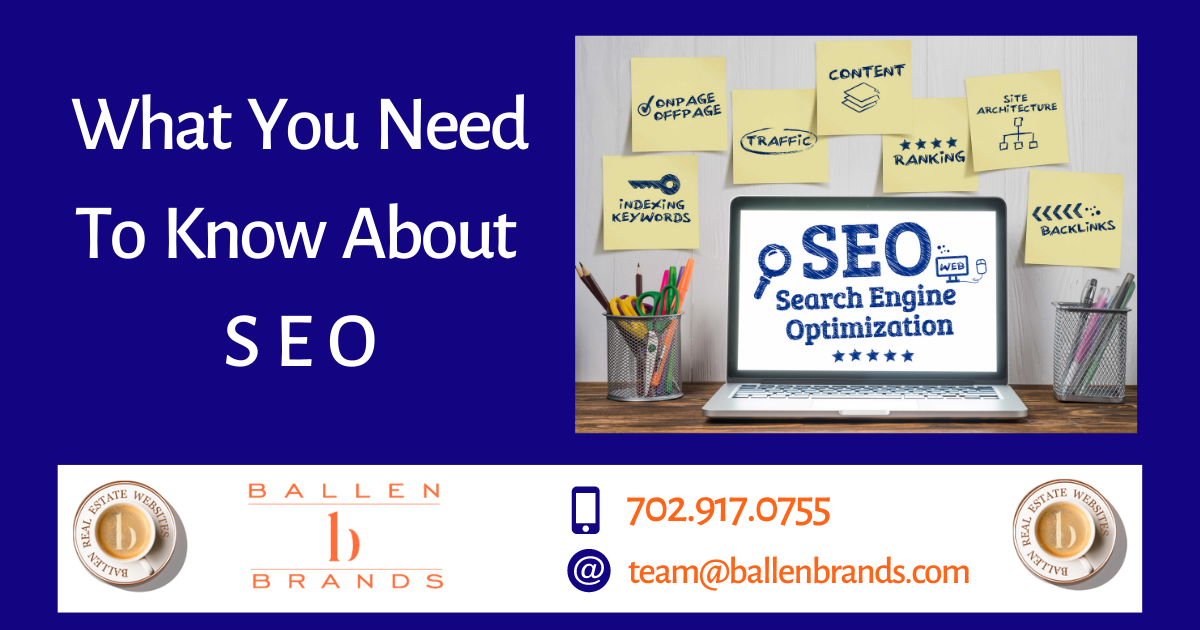 Article Name
What You Need To Know About SEO
Description
Search engine optimization, or SEO, applies to everything you publish online, including your website's structure, written content, landing pages, images, PPC ads, social media marketing, videos, and any other form of digital media.
Author