Jeff Helvin, COO with Ballen Brands, gives you a quick tip on how to add multiple contacts to Infusionsoft campaigns that Ballen Brands set up for you.
This post contains some affiliate links for your convenience.  Click here to read my full disclosure policy.
Schedule A Consultation With Ballen Brands
Infusionsoft Dashboard Contact Widget
Once we set up a new account for you and get your data imported, we want to do a Sphere of Influence campaign. The Sphere of Influence campaign runs on a time sequence about every six weeks. If you add a thousand people at the same time, you're then going to have a thousand tasks six weeks from now to give people a phone call, and you're going to get a thousand text messages that go out six weeks later.
Suggested: How to Create Linked Contacts in Infusionsoft
The system can handle that without a problem. However, the goal is to get people to respond. If you send out a thousand messages and half of them respond, you've got 500 people you're trying to interact with on the same day. What we recommend is you space that out and add people into the Sphere of Influence campaign a little more segmented.
Usually, what we'll do is we'll set you up with a little dashboard widget that shows all the people that you want to put on Sphere of Influence but are not yet there. There could be 900, there could be 2000, there could be 50.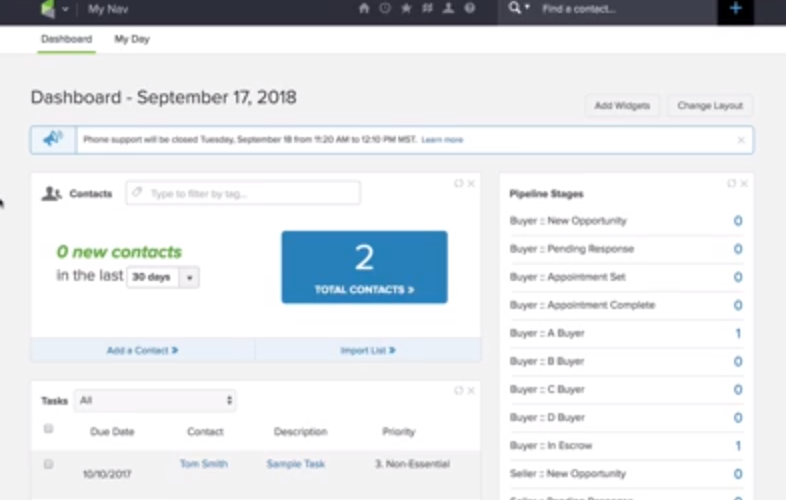 Select Contacts to Add to Campaign
You can click on the list to see the results of every contact. From here, I can select how many people to call in a day or how many people to text and interact with during a day. My number is 10. I just think that's a comfortable number, but of course, if you have admin help or maybe have more time available, you can do 50. You could do 100 if you think you can handle that. We're just going to show you a couple of little examples here. I'm going to select, let's say these two people. I'm going to go to actions, and I would go to apply or remove a tag.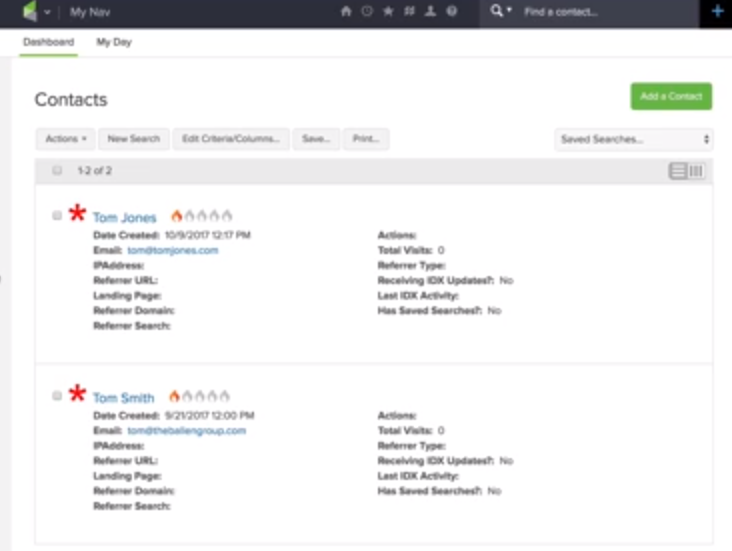 Action – Apply or Remove Tag
All of our campaigns are instigated and started by applying a tag. I'm going to go through my list here. You'll notice mostly Autopilot ISA tags at the beginning. These are all in alphabetical order and the autopilot campaign has the most tags. I'm just going to scroll through those until I get down here to the Ballen Sphere of Influence campaign, and I'm going to look for the Launch Sphere of Influence. I'm going to go ahead and click on that and hit Save, and I'm going to process the action. Now, those two people that I just selected, or the 10 or 50 or however many we are going to then have that tag applied, and then the sequence will then continue to run for them and that's really all we need to know.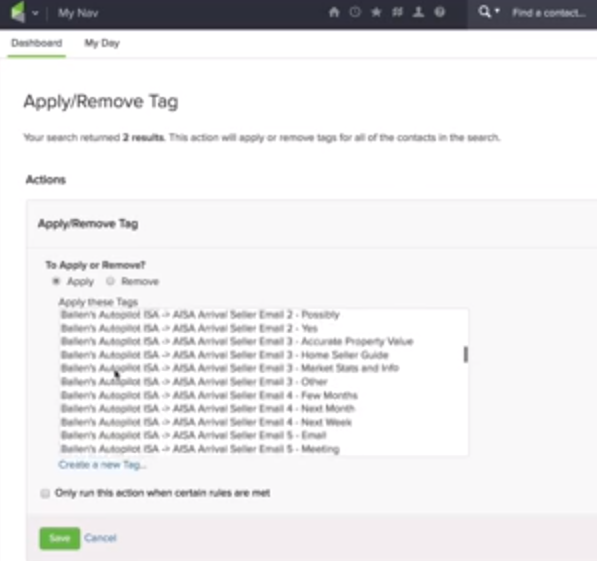 Suggested: How to Import Contacts into Infusionsoft
When you go back to your dashboard, if you have that little widget again, you can hit the little reload button and it should show you if we created this widget for you, it should show you the difference. Let's say you had 94, you added 10 people, it should then say 104, and then again you can go right back and hit this number of contacts and do it again tomorrow and the next day and the next day.
Have Questions? Contact Ballen Brands!
If you have any questions, we would love to answer those for you. You can always reach out to us at team@ballenbrands.com. Or give us a call at 702-917-0755. We look forward to working with you.
Recent Posts
Generating a monthly real estate market report is an important task for any real estate professional. It's a way to keep your clients informed about what's happening in the market and how it might affect them. Here's what you need to know about how to generate a timely, attractive, valuable monthly market report, with some examples, templates, and tutorials to get you started.

Website taxonomy is one of the biggest challenges that website owners face today. It's an integral part of search engine optimization (SEO) and other digital marketing strategies and creates a better user experience.

IDX Broker is a web-based property search and marketing platform designed for real estate agents. IDX Broker provides the tools to create an online presence, automate listings, generate leads from home searches, market your business, and increase your visibility with local buyers.
Summary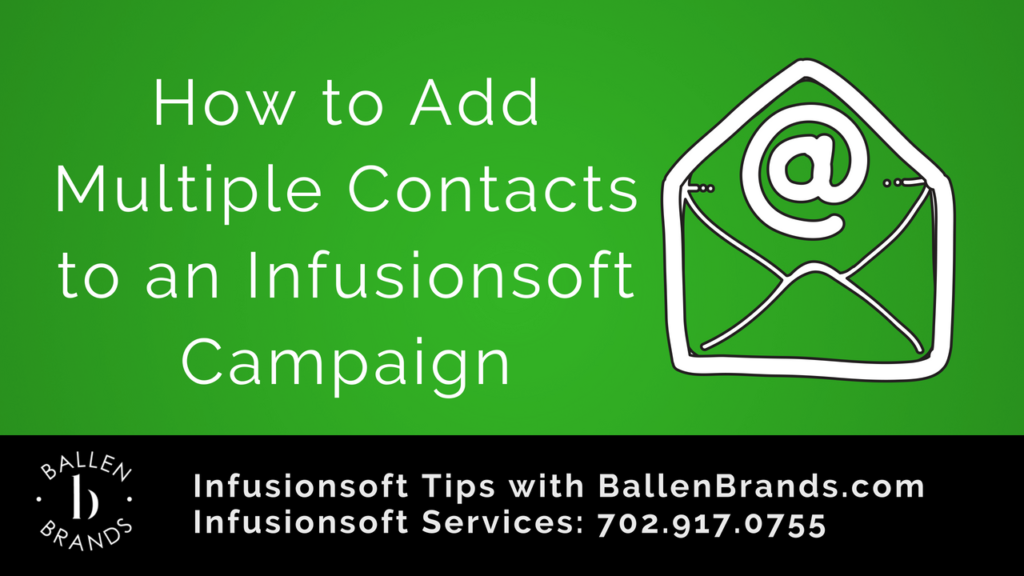 Article Name
How to Add Multiple Contacts to an Infusionsoft Campaign
Description
Jeff Helvin, COO with Ballen Brands, gives you a quick tip on how to add multiple contacts to Infusionsoft campaigns that Ballen Brands set up for you.
Author
Publisher Name
Publisher Logo