In this tutorial, Lori Ballen shows you how to create a list of homes for sale using IDX Broker for your real estate agent website.
Click to Try a BREW Live Demo
This post contains some affiliate links for your convenience.  Click here to read my full disclosure policy.
What is IDX?
Most real estate agents have what's called IDX, Internet Data Exchange. This Internet Data Exchange is what allows us to showcase properties on our website. It's done through syndication permission. We get a website, and we have our brokers sign off on permission to allow us to syndicate all of the listings from the MLS to our website. Next, our real estate division signs off on that and gives permission. Once those permissions are granted, it's partnered with a third-party IDX provider and put onto our real estate agent website. You may not even realize all that is happening because you might be leasing or buying a website that already has the IDX built in. So, all of those things are happening without you even being aware of it, but there really is a special license that allows that to happen and it gives real estate agents permission to show each others' listings on the Internet.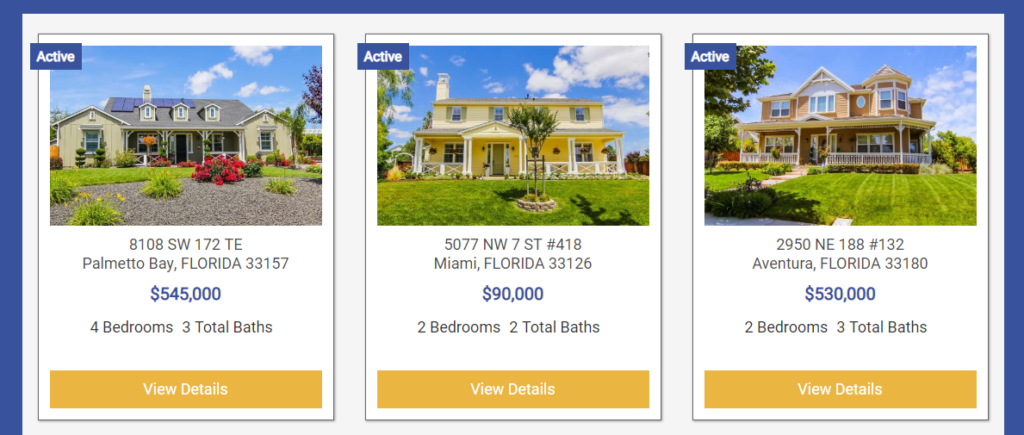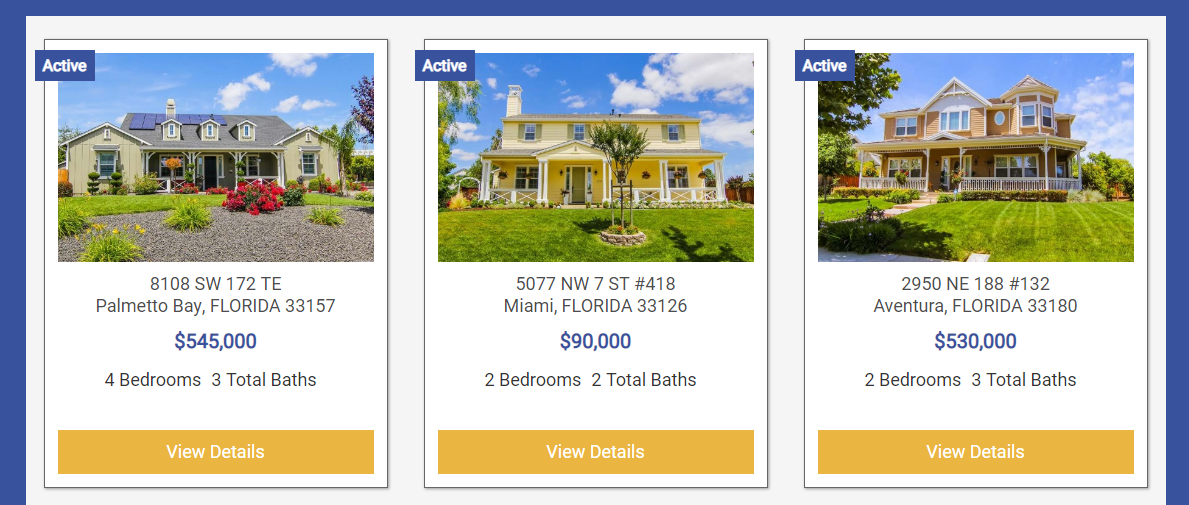 How is IDX Used?
The permission does not mean we're out there specifically marketing each other's listings to generate leads. We are marketing a list of properties. What we can't do is take a listing and run an ad around that listing that does belong to us. We can't go post the listing on Craigslist. Could I share it on Pinterest? Sure. In its current form, I could share it, but I cannot begin advertising somebody else's property without their permission unless there is some kind of special broker rule or office permission.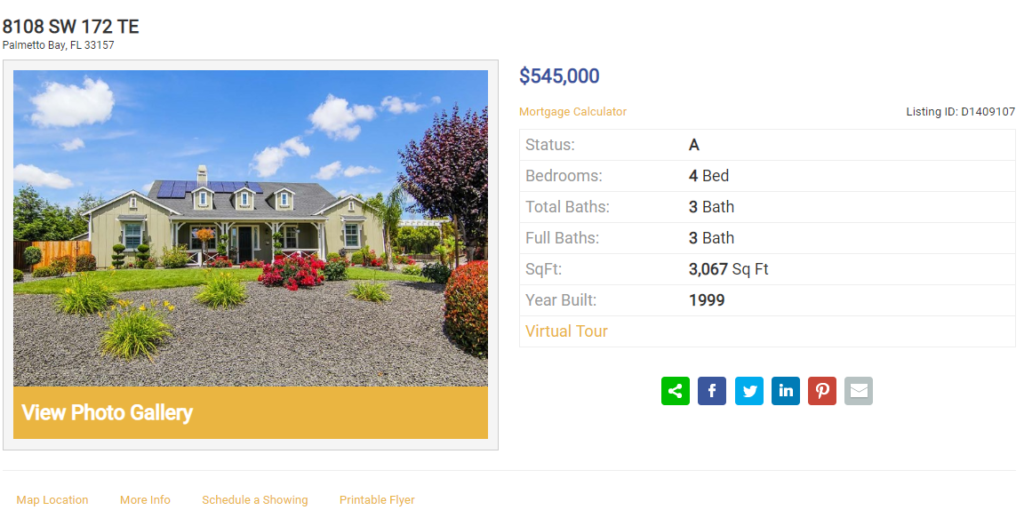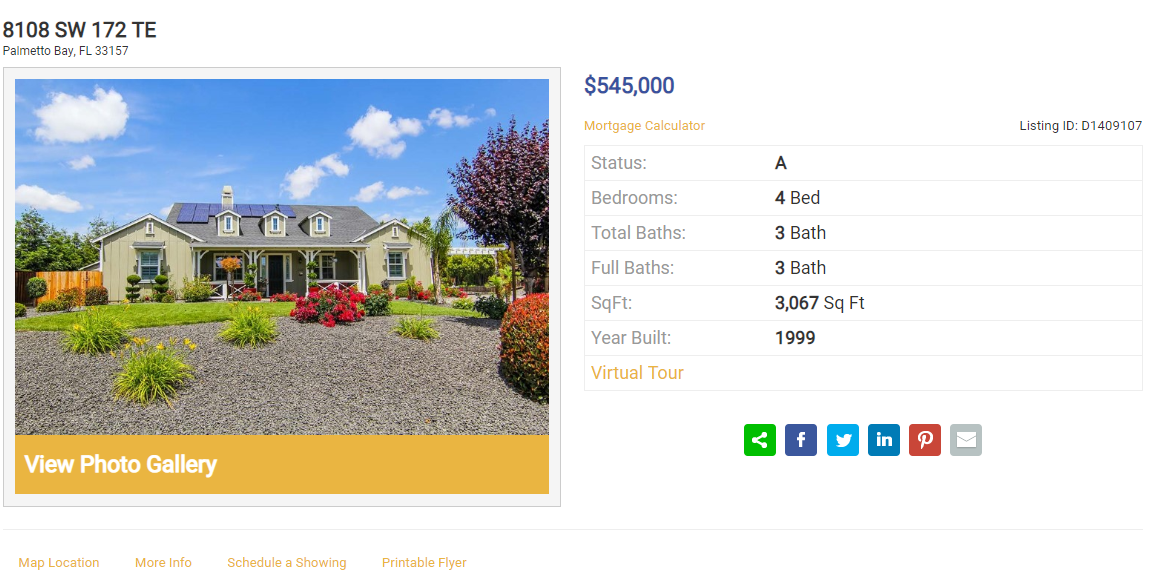 What we can do is make lists and work to organically rank for a certain style of home. I can create a list of homes that are 4 bedrooms, on over half-acre, and under $550,000. In this way, I'm not going to market the agent's property specifically, but I am going to create a list of homes and advertise that list.
Creating a Widget with IDX Broker
Let me show you how that would be done. I use IDX Broker, and I chose this IDX provider for many reasons. I build real estate agent websites through BallenBrands.com. These websites [BREW] were created through a process of testing and measuring lead generation on a daily basis. Our BREWs is powered by the IDX Broker platform, so we will use IDX Broker to create a widget.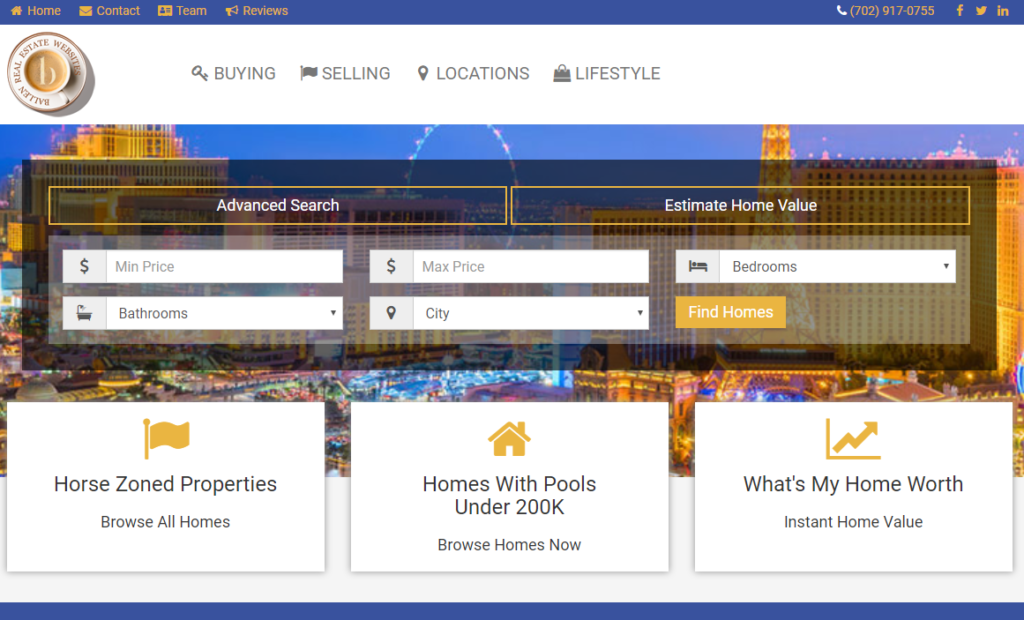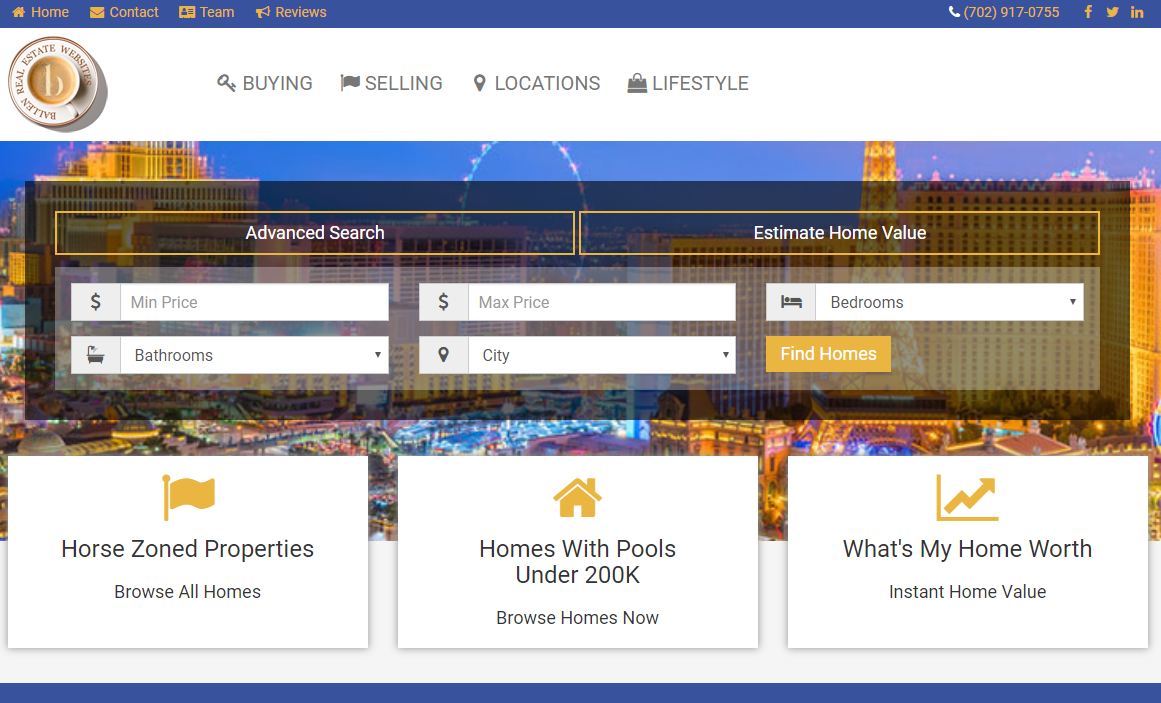 While logged in to the IDX Broker dashboard, click Designs on the main menu. Choose Widgets from the secondary menu and Create. Step one is to Build a Widget by selecting the type of widget. We'll choose Showcase from the drop-down. For Properties to Feature, we'll choose Custom Search because we want to select our own criteria. From the Choose a Search Page drop-down, we'll select Advanced Search.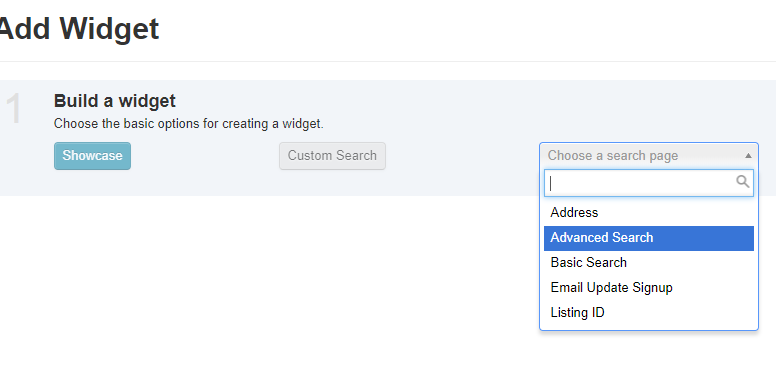 For property type, I'm going to do single-family homes that are an active status. These fields are being populated by the MLS fields. Your IDX Broker platform will look different because it is based on your MLS fields. I am targeting homes under $600,000, so my max price is $599,999. Let's say I want to look for homes in this price range with 3 or more bedrooms.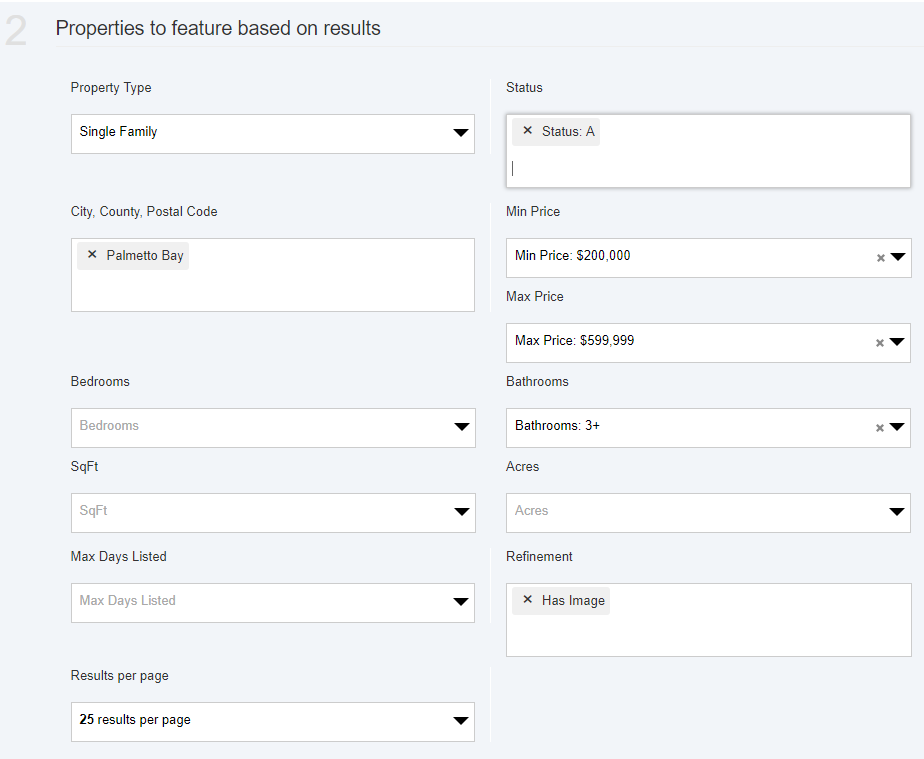 At this point, it's a good idea to View Results in New Window to make sure your search is bringing results. I have my IDX Broker map settings to place a map on result pages. I like the combination hybrid. You can zoom in and get close enough to see streets and houses, much the same way you see on Google Earth. It's a good idea to screenshot this image to use for a Facebook, Google, Instagram, Twitter, Pinterest, Snapchat, or another social media ad.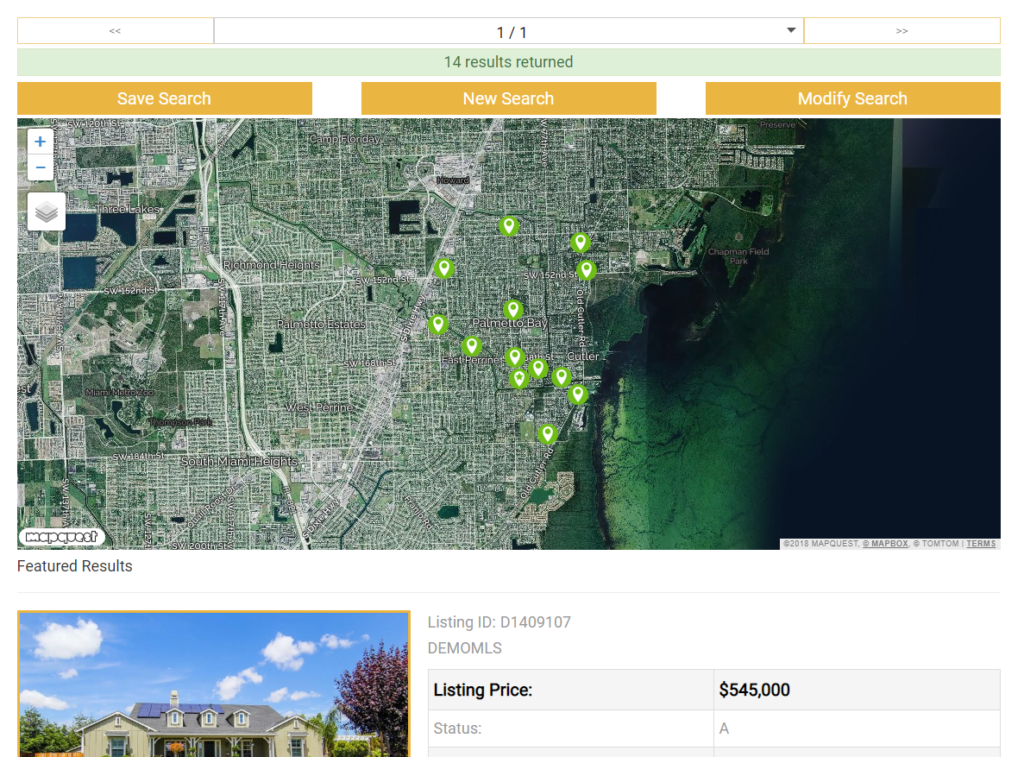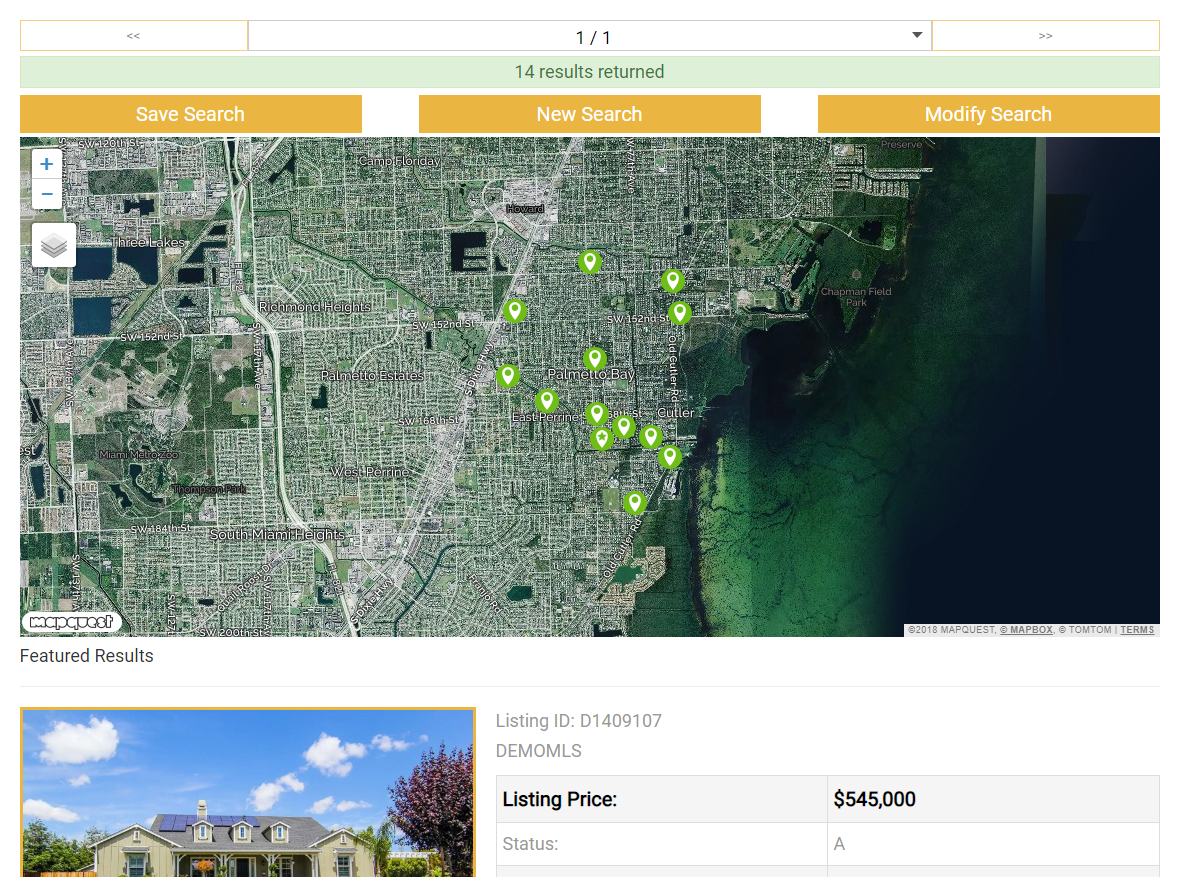 We'll now add a title to the widget – – three bedrooms under 600K. You're the only one who can see the title. I'll sort most expensive to least in this case so people see homes under $600K because that's my goal. Having the landing page match my offer will increase quality score on Google AdWords, making my ads cheaper and possibly rank higher. It will also increase the relevance score on Facebook, which gives me a chance for a lower cost per click. I'll show 15 listings in the main display view, but I will check yes for showing the all results link.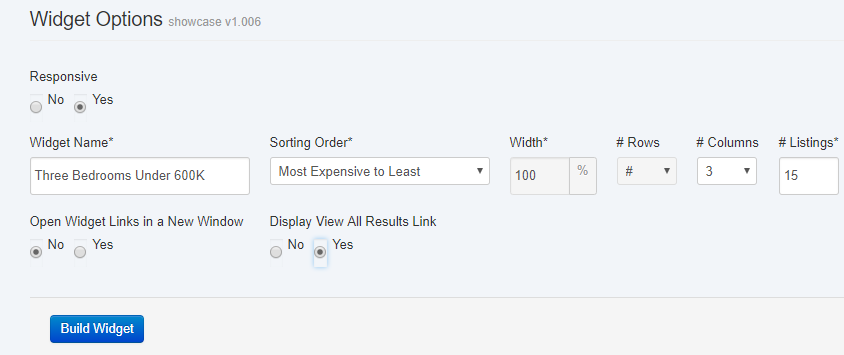 Why Use an IDX Widget?
I did this in a build widget form for a specific reason. Because some of you guys are using IDX Broker already, you might be asking, "Why didn't you create a saved link instead of a widget?" Well, I want to build a page on my website first, and I need a widget to be able to build that page. Now, I am always focused on search engine optimization.
How do I rank on the search engines for this long tail search? When somebody goes to Google and types in three-bedroom home, how do I beat Zillow? How do I at least rank in the top?
So, I'm always building these pages so that I can have that opportunity to rank. Next, I'm thinking about the advertisement. For me, it's always organic first, advertisement second.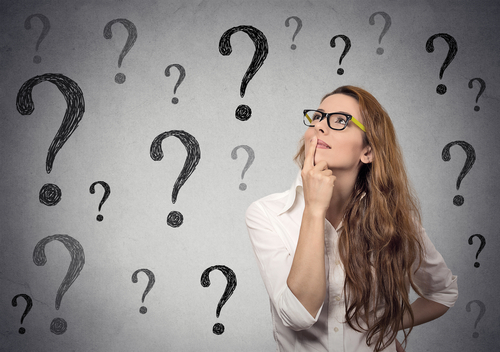 Create a Showcase Page
Once you create the widget, you'll see a JavaScript code. Copy this code. Go to your real estate agent website and create a page. We designed BREW [Ballen Real Estate Website] to use a showcase page. These showcase pages are special and unique to our platform.
I built them specifically for IDX and showcasing these types of home lists. It dynamically creates these incredible pricing tables and feature tables that are useful and valuable to my consumer.
How do I know that? Because I use heat maps, scroll maps, and click maps so I can see the consumer's journey. I see where they are clicking, what they like, what they don't like, and when they leave. I'm going to title this page 3 Bedroom Homes Under 600,000.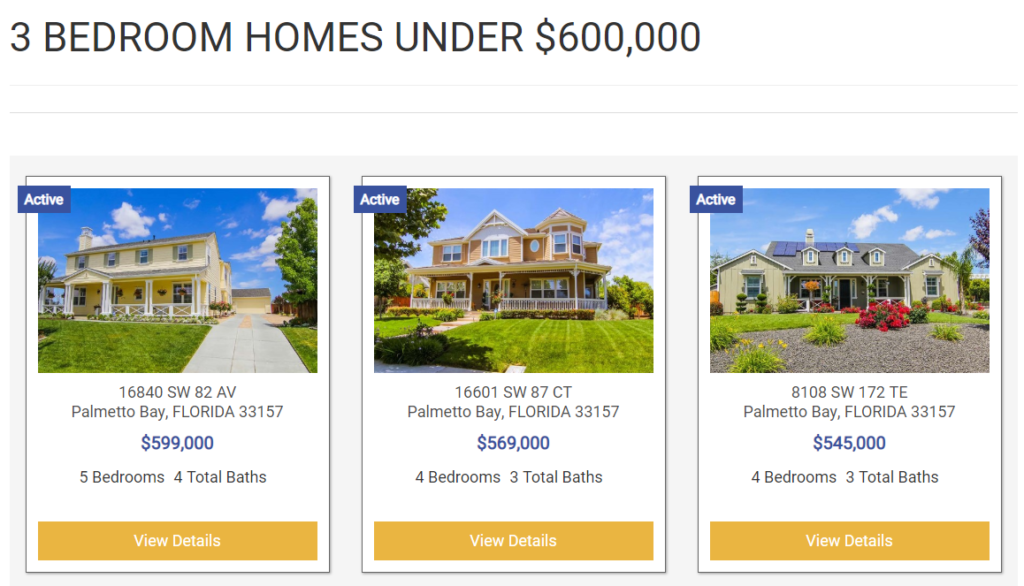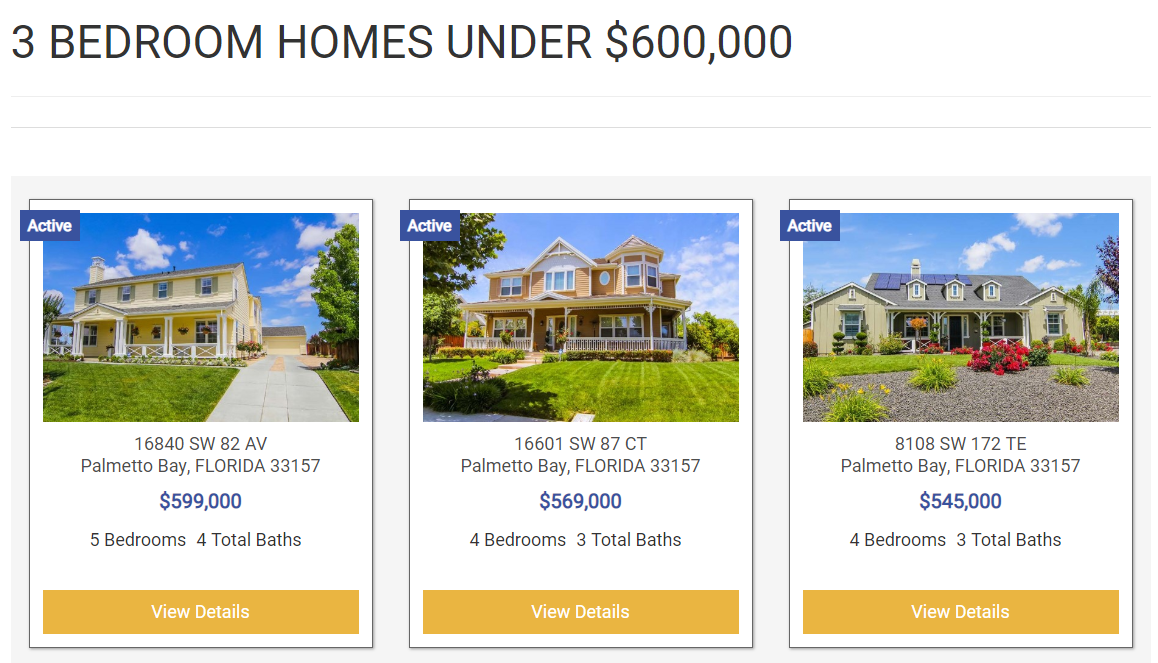 Winning with Long-Tail Keywords
I'm using a long tail keyword that is beneficial when it comes to a long tail search. It's very specific. Laser targeted. For example, if I created a search for 5 bedroom homes that are on a 1/2 acre of land and are under $600K, I would be using long tail keywords to target someone who is looking for a 5 bedroom home and cares how much land comes with the house. It doesn't have to reach a large selection of people. It doesn't have to.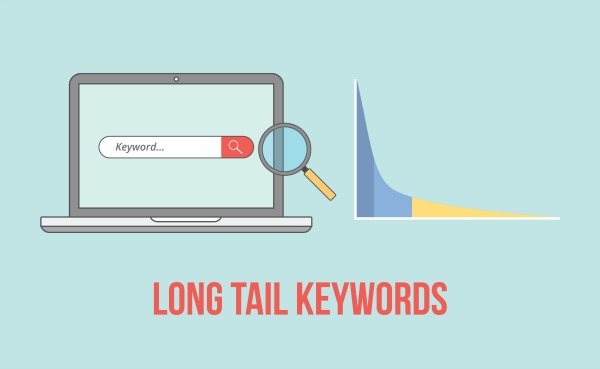 Creating Facebook Ads
What if you don't have an IDX back end like I do? There is a URL at the top of the page. This URL changes when you visit different pages on the website. The top-level domain name (TLD) never changes, but anything that comes after that slash is called a slug, and it does change. Some websites have this masked, but in order to do what I am suggesting, you'll need that unmasked. If I want to create a Facebook ad around homes up to $300,000. I'm going to the main search widget on the website and type in $299,999. I'm going to choose 4 bedrooms. Then, I will click Find Homes.



Now, I have that nice map. Remember, this is how they get to those cool views by zooming in closer. In your case, it will start by however many homes are showing. They're able to look at the properties here. Once they click on one of these properties, you're forced registration pops up or your requested registration or your download brochure or whatever you've got, and that's where they become leads.
Now, all you have to do is copy this long, crazy looking URL. Go over to Facebook, create a new ad, and use this URL link you copied. Add a picture. I would use a Google URL shortener, Pretty Link, or Bitly to shorten the URL if you want to share on social media.
You can add the short URL to the share a post feature on your business page, wait for it to load, remove the URL and upload an image. I'll add the text to the post — See All Homes for Sale in Miami under $300,000. I include keywords, not just a link, because people search Facebook for particular keywords. Publish.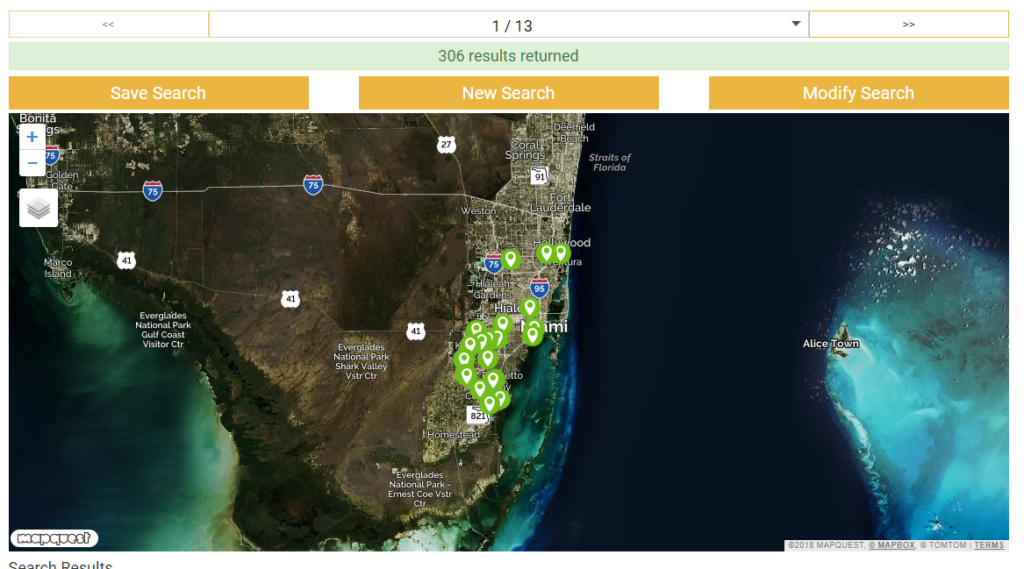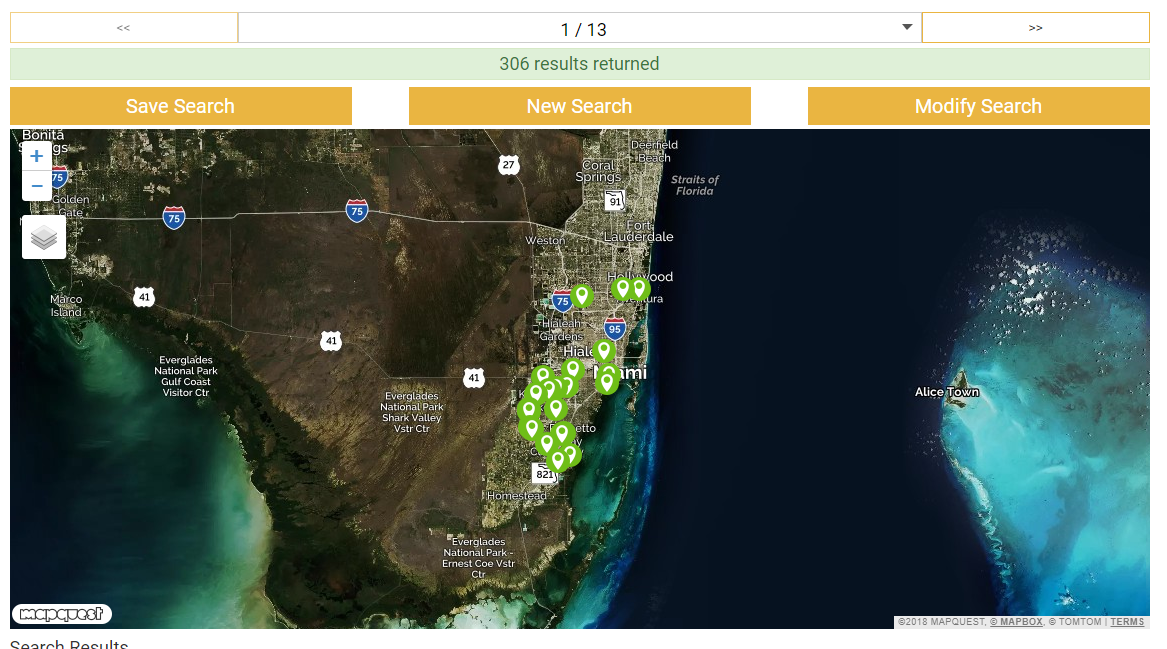 Need Help? Contact Ballen Brands!
If you have questions, you can contact our team at team@ballenbrands.com or give us a call at 702-917-0755, and we'll be happy to help!
Recent Posts
Jeff Helvin, owner of Ballen Brands gives his end of year business tip to help with taxes.

What a Real Estate Website Should OfferWhat Quality Information You Can Offer Be The Expert in Your Local Market Jeff Helvin with Ballen Brands discussing what makes a real estate website valuable today. I recently discussed why it's still important to own your own website, and also reviewed what a website should include, regardless of […]

Hey everybody, Jeff Helvin here with Ballen Brands and I wanted to jump on here and make a quick video based on a discussion I was having with Lori Ballen, who is my sister in case you didn't know. Video Transcript I run operations for the business and because we run the business together, and […]
Summary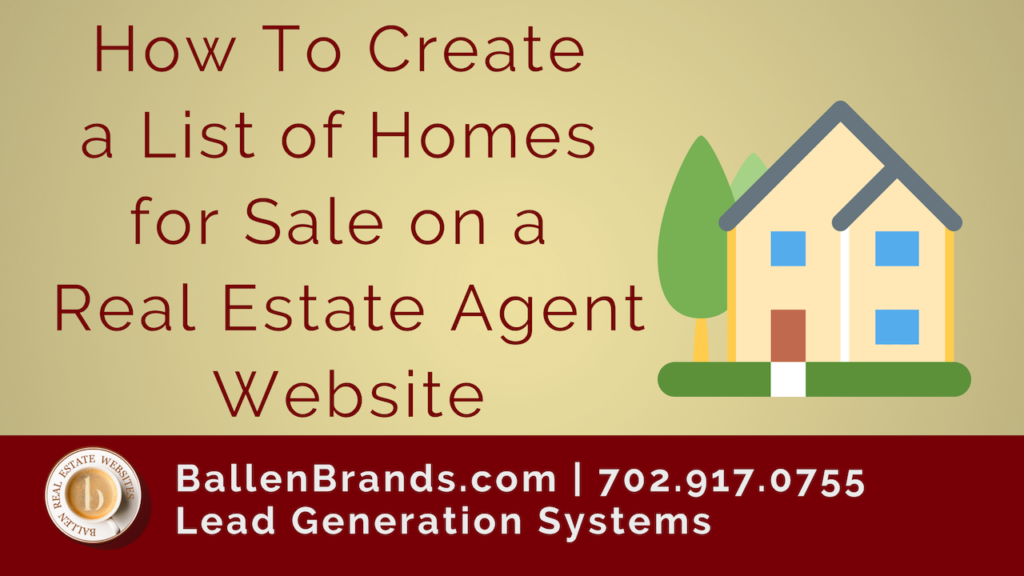 Article Name
How to Create a List of Homes for Sale on a Real Estate Agent Website
Description
In this tutorial, Lori Ballen shows you how to create a list of homes for sale using IDX Broker for your real estate agent website.
Author
Publisher Name
Publisher Logo