?7 Minute Read
Pay-per-click advertising, or PPC, is a lucrative way to increase your business – if you have a plan. Many people new to PPC determine a random budget and then piece together an ad the best they know-how, but it isn't strategic and likely isn't pulling in the desired results. If you don't have a plan, you could lose your marketing dollars quickly. The question to ask before launching your campaign is, "what is your PPC strategy?"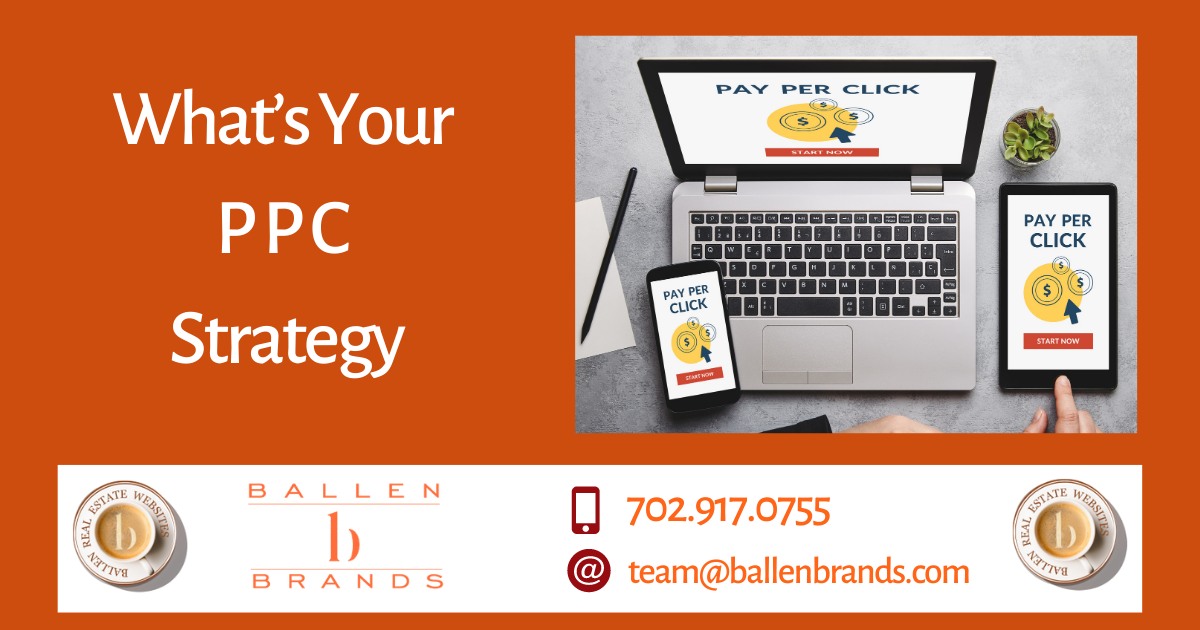 Get Started with PPC | Schedule A Consultation With Ballen Brands
10 Steps to Creating a Profitable PPC Strategy
Know your goals.
Work through the phases of your campaign.
Demographically target your audience.
Establish your budget and understand how it's spent.
Implement keyword strategies.
Set up your ad structure with campaigns and ad groups.
Design your PPC ad.
Prepare your landing pages.
Track and measure results.
Modify and repeat.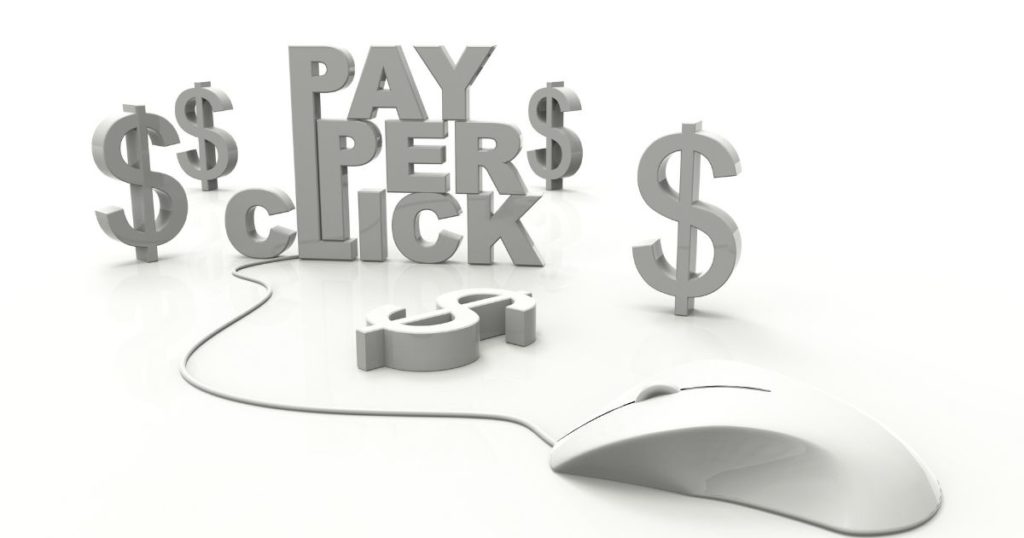 The Difference Between PPC and Organic Results
With organic traffic, you publish content knowing full well that it may take up to a year to show results. It's a long-term strategy. Organic traffic is gold, but not everyone has time to wait for slow-growing fruit. For those seeking more instant results, PPC is an alternative.
PPC is when you pay to have your link posted above organic search results. However, the drawback is that it's usually accompanied by a yellow flag labeling it as an ad, letting viewers know that you paid for that spot. While it's true that many viewers will skip the ads and go straight to organic results, there are clearly profitable results for companies who apply the right strategies to their PPC campaigns.
The Difference Between SEM and SMM
When most people think of PPC, they think Google; it's undeniably powerful. You're advertising to be found on search or to have visual ads appear on Google-affiliated websites like YouTube. This is called search engine marketing, or SEM.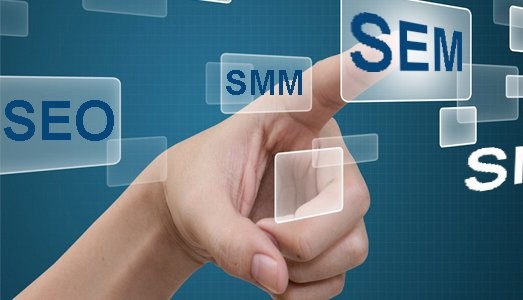 Social media marketing, also known as SMM, is different, although you still pay-per-click. Rather than appearing on a search engine results page (SERP), you're placing an ad on sites like Facebook, Instagram, or Pinterest to attract your target audience.
What are Your PPC Goals?
To have a PPC campaign be successful, you've first got to be crystal clear about what goal you want to accomplish. You don't have to squish every goal you have into one ad. Instead, you'd run separate campaigns for each purpose.
One approach is to create an ad campaign for nurturing viewers through each phase of the sales process, including:
Brand awareness – introducing someone to your brand for the first time. This is your first impression of a viewer.
Brand Consideration – following up with a more targeted message.
Lead – getting the viewer to provide their information for future permission marketing through email and text message campaigns.
Sales – converting the lead to a client.
Repeat Sales – getting existing clients to return to your brand for additional business.
Other PPC ad goals might include building social media followers or growing website traffic.
The Phases of Your PPC Strategy
It's not as easy as deciding you've got a few bucks to spend and sitting down at the computer to whip out a quick ad. You've to implement a PPC Strategy. Your PPC ad campaign is devised in stages. First, you plan. Second, you execute, and then you optimize.
The planning phase – Define your goals, target demographics, and budget. Then, size up the competition, and research your keyword strategies. Know your competitors' results for organic vs. paid traffic, the keywords they're using, and discover their failures and successes. What's working for them, and what pitfalls can you avoid?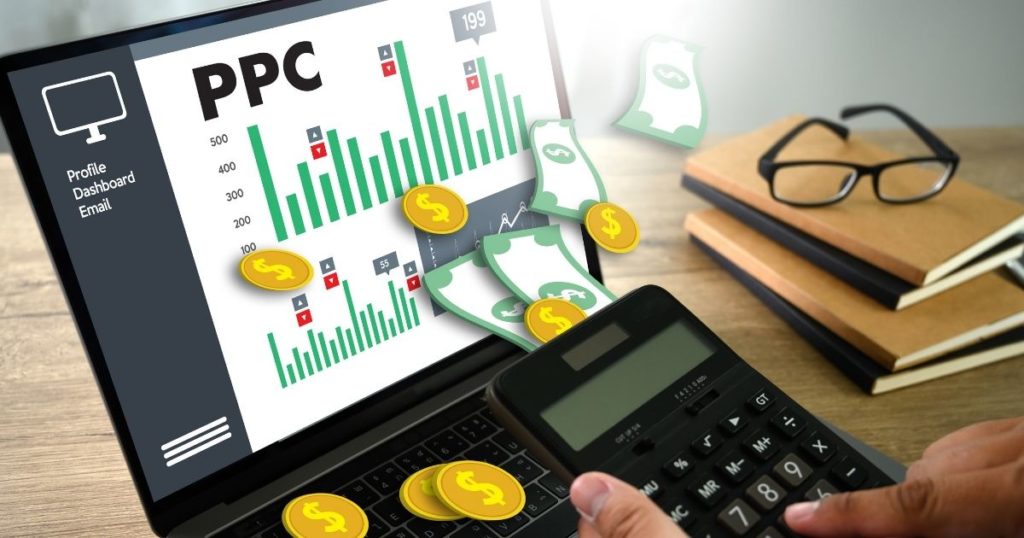 The execution phase – Outline your account structure, craft compelling ad copy, and build out your magnetic landing pages that are optimized to get results.
The Optimization Phase – Review your account structure, including the number of keywords in each group, ads in each group, and the relativity of the keywords to each other and the ads within the groups. You can also use this opportunity to make sure your ads are designed for multiple platforms for optimal performance. Also, investigate for negative keywords.
Demographically Target Your Audience
Your ad will only perform well if you have a clear understanding of your audience. What is your customer profile? Who is your ideal client? By honing in on well-targeted demographics, such as age, location, gender, occupation, education, income, habits, hobbies, and more, you're able to show your ads only to the people who fit your criteria. This way, you're not spending money to show your ad to everyone across the globe but to those viewers who are most likely to become clients or customers.
Establish Your PPC Budget and Know How it Works
When you're determining your budget for PPC, there's a strategy. If you're making a $1,000 investment, you want to make sure you're getting the most out of your ads and the highest return on your investment.
PPC ads will fluctuate because you're essentially bidding against other online businesses for the same keywords. For example, if you're a real estate agent trying to rank for "buy a house in Boulder City," and another agent is honing in on that same target, the highest bidder wins. It's not all about money, though. Google ranks your ads with a quality score, which is based, in part, on:
Ad relevancy
Keyword relevancy and placement
Keyword density
Keywords on your landing pages
The quality of your landing pages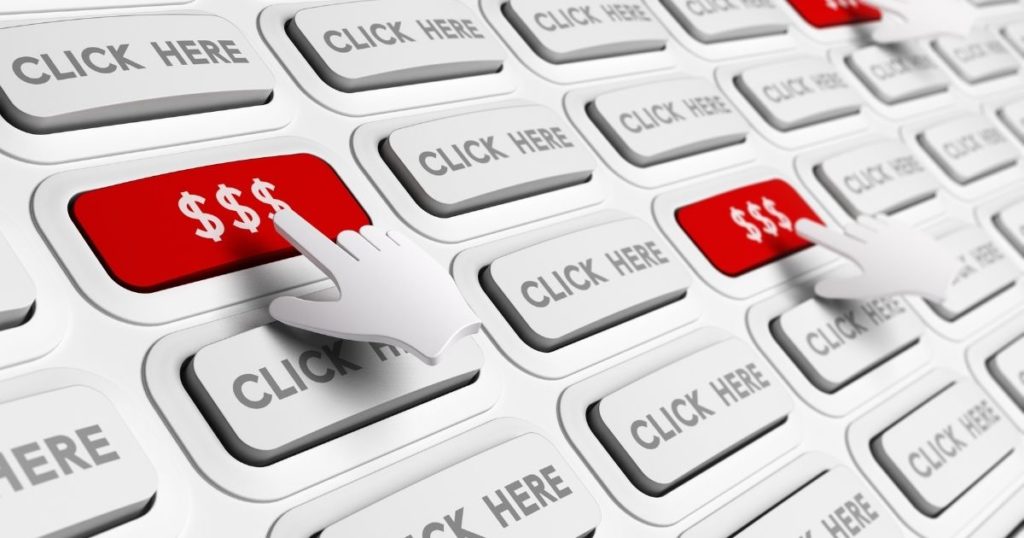 If you have a higher budget than your competitor but a lower quality score, your competitor wins.
So, what should your ad spend be? Work your numbers.
How many clicks does it take to get a lead? What's the cost per click? How many leads are you trying to generate, and in what time frame? When you can figure out the cost per lead and how many leads you're aiming for, you'll have a clearer idea of your PPC budget.
For example, say you're going to run a 30-day campaign with a goal of getting ten leads. Imagine it takes 20 clicks to get one lead. You'd need a total of 200 clicks. If your cost per click is $5, your estimated budget is $1,000. That would mean that your cost per lead is $100. Of course, these numbers are fictional, and you'll have to do your research before diving in. You'll also have to go through a testing period before you'll have the data you need to refine your ad.
Keyword Strategies and Negative Keywords
PPC ads are structured entirely around keywords. With keyword research done in advance using resources like SEMrush.com, Google Keyword Planner, and Spyfu.com, you'll lay out your ads and ad groups, ad text, and design your landing pages with the keywords you've chosen.
You can also use SEMrush and Spyfu to check in on your competition to discover what's working for them. Know who is bidding against you and for what keywords. Study your competition. Emulate their success and avoid their failures.
Don't forget to use your name and/or your brand as part of your keyword strategy.
When you select your keywords in Google Ads, you can opt for one of three match types, including a broad match, a modified broad match, or an exact match.
Broad match: A broad match reaches the largest audience but is the least specific with your keywords, meaning it shows any of your keywords in any order.
Modified broad match: With a modified broad match, you can add the + symbol in front of any word, or quotations around a phrase, to signal to google that the search query must include that word or phrase.
Exact match: An exact match, like it sounds, means that the user must enter the exact keyword phrase with no variations.
As your ad is shown, you'll discover trends in user queries. For example, a viewer interested in buying a house in Boulder City might type into the search bar, "buy a house in Boulder City FSBO." In this case, you wouldn't want your ad shown to someone who is looking for a property listed for sale by the owner. The term "FSBO" becomes a negative keyword.
A negative keyword is a specific word that you strategically use to prevent your ad from being displayed to queries using that term.
Setting Up Your PPC Ad Structure
Within the realm of PPC, there are categories, and then there are category groups.
A real estate agent might choose a keyword phrase, "Boulder City Real Estate Agent," for the campaign name, using that phrase as the seed keyword phrase or the head term.
Within that category, you'd have related ad groups, such as:
[Your name/Brand] Boulder City Real Estate Agent
Keller Williams Boulder City Real Estate Agent
Luxury Boulder City Real Estate Agent
Boulder City Real Estate Agent for Buyers
Boulder City Real Estate Agent for Sellers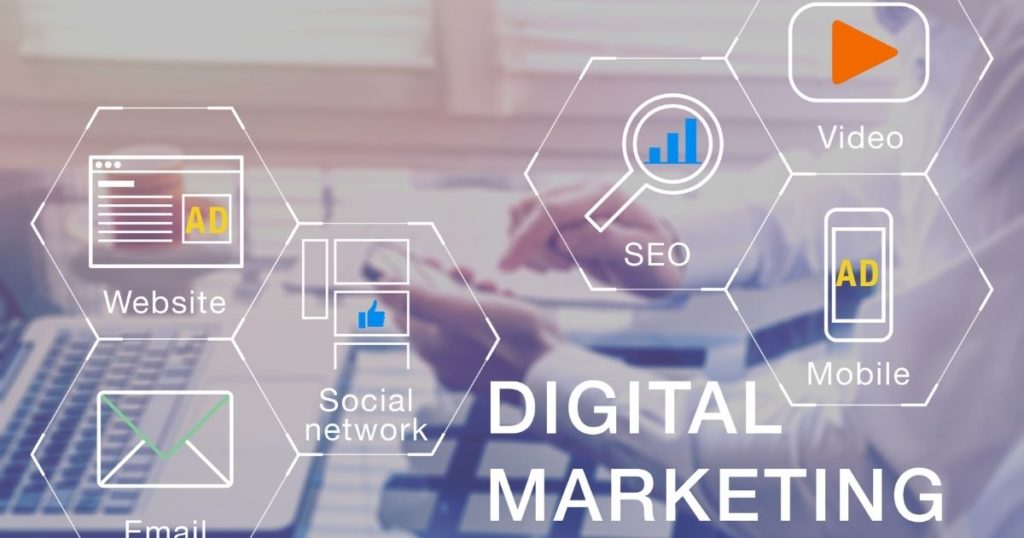 Another example would be a campaign called "Homes in Boulder City," and then list the architectural styles, such as:
Bungalow Homes in Boulder City
Tudor Homes in Boulder City
Craftsman Homes in Boulder City
Victorian Homes in Boulder City
Minimalist Homes in Boulder City
You can also include extensions in your PPC ads, extra information and functionality, such as location extensions that show your address, phone, and a map marker, affiliate extensions for multiple locations, message extensions so that viewers can text you from the ad, structured snippets, review extensions, app extensions, and more.
Designing Your PPC Ad
There are tried and true strategies for the way that you design your ad. Your ad has to quickly capture viewers' attention, pique their interest, and convince them to click. Here's what a good ad consists of:
Headline (30 characters or less)
Display URL
Descriptive copy (up to 90 characters)
Call to action
Make sure that your verbiage matches your target audience and that you present the benefits of your product or services rather than talking about your business.
Get Started with PPC | Schedule A Consultation With Ballen Brands
Prepare Your Landing Pages
If your campaign's goal is to gain more website traffic, then sending viewers to your website's homepage is fine, provided it's optimized. However, if you have any other goal beyond that, you'll need a well-designed landing page.
A landing page is not the same as a page within your website. It doesn't have any distractions like navigation links or multiple choices. In fact, it only has one call to action, and everything on that page drives the viewer toward that action.
Make sure your landing pages are optimized fully, including proper use of keywords, and that you've got the viewer in mind. Remember that the relevancy of your landing page and keyword usage affect your quality score. Every bit of your text should point out the benefits and solutions provided by you, your product, or your business.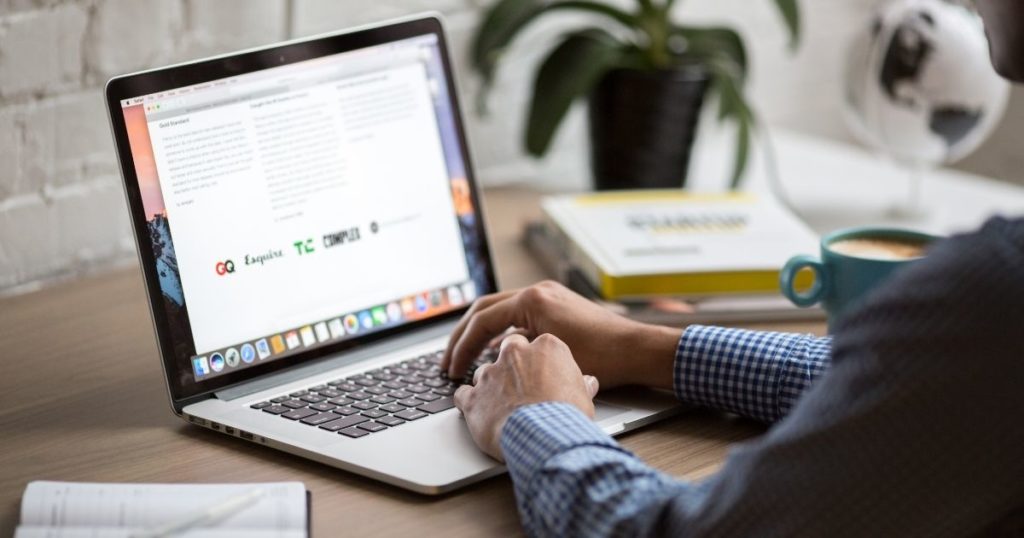 Your landing pages should have a headline of about 15 words max, a supporting headline, and about 300-500 well-chosen words. With your text, you should demonstrate your unique selling proposition and the benefits your product or service provides.
Ideally, you'll include pictures or video showing usage or highlighting features, ratings and reviews or other social proof, a reinforcement statement, closing argument, and most importantly, a call to action.
If your PPC ads aren't converting well, you may consider looking into your landing page's structure. You can do A/B testing of your landing pages, changing only one element at a time. You might adjust the headline, or the image, or the text, button color, etc. to compare which landing page performs better.
Track and Measure Results
To get the most out of your PPC marketing budget, you'll need to closely track and measure your ad's performance. Discover which metrics are working and where you may need to modify for improvement.
For example, you'll discover negative keywords through tracking and measuring, determine how well your keywords are performing, and discover new keyword phrases to use.
You'll also know if you're hitting the right audience or if you might need to adjust your demographic targeting.
The Bottom Line
You can't go into PPC blindly, or you may end up feeling like you're losing at a game of chance. With a bit of know-how, you can take systematic steps to ensure that your PPC campaign is as successful as possible.
Summary