Lori Ballen shows you how to use Clicky search information to get content ideas for your real estate agent website with IDX using Clicky and SEMRush as tools.
Click to Try a BREW Live Demo
This post contains some affiliate links for your convenience.  Click here to read my full disclosure policy.
How do I get content ideas for my real estate agent website?
Choosing what kind of content can be overwhelming without the right tools and strategies. Having a strong, WordPress platform based real estate agent website that you control is important. That's why the BREW (Ballen Real Estate Website) was designed. Clicky is an analytics tool that will help you learn more about popular searches that are connected to your website. Using SEMRush, you can learn more about the search volume related to actual search phrases. Building IDX widgets that use that search criteria helps to build content that is relevant and valuable. Having an IDX solution like IDX Broker helps make this easier. Following this can help you beat popular sites like Zillow, Trulia, and realtor.com.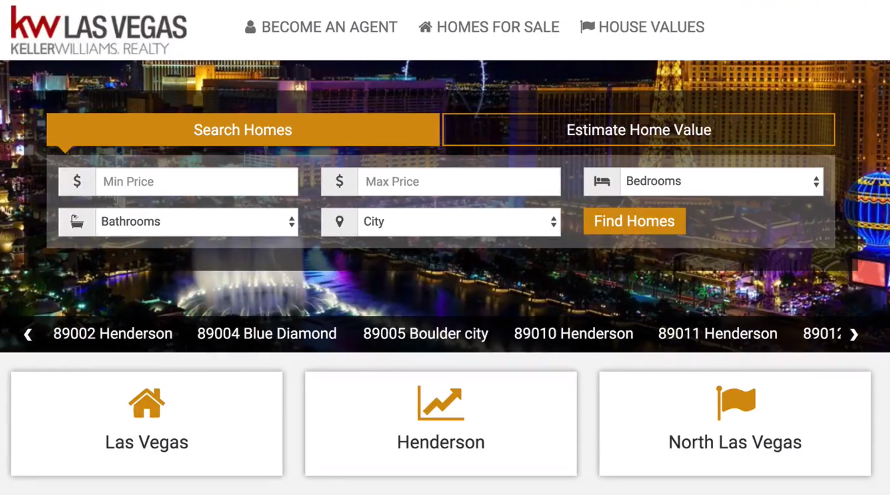 Ballen Real Estate Agent Websites [BREW]
Today, I'm going to share how I generate all my leads for my real estate agent business from the Internet. I want to show you where I get the ideas for content. Many people struggle with knowing what to build, not just the how-to process. When you own a BREW (Ballen Real Estate Website), you gain access to my training system, Rank Like a Boss. The how-to process is completely covered in the training, but you may want some help knowing what content to build.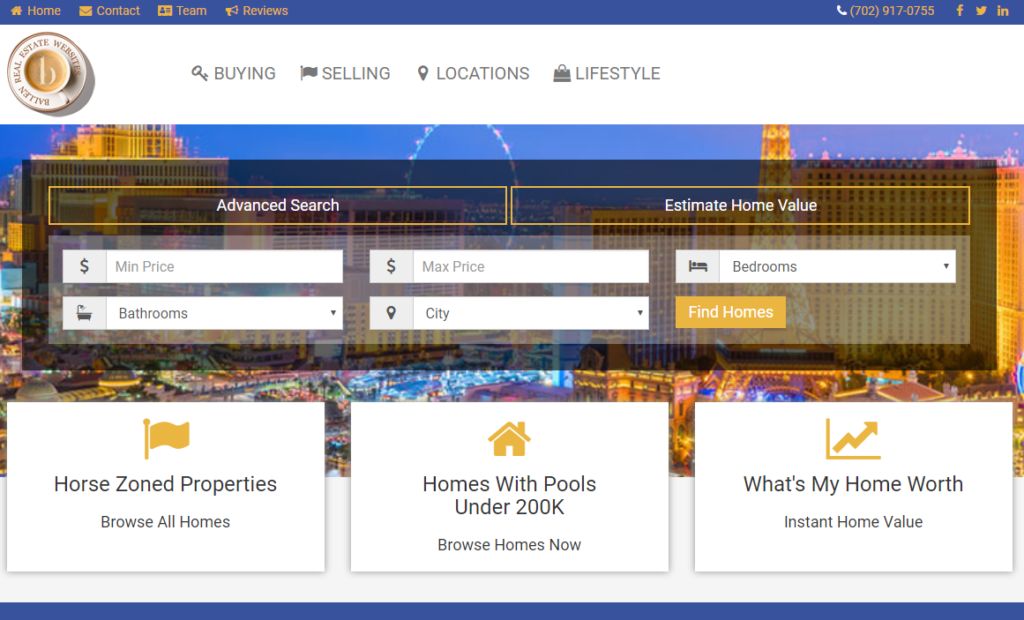 Using Clicky to Get Content Ideas
Clicky is an analytic software that measures what's happening on my website. It measures the pages people visit, where they came from, what devices they're on, and where they're located. Clicky is an inexpensive analytic software I use as an addition to Google Analytics for different reasons, different things. If you have a BREW, you have Clicky installed. 
While logged in to the Clicky dashboard, select the website you want to work with for content building. Go to Searches and then Newest Unique. What we're able to see here is what search terms people are using to find your website. While Google locks up most of the data, we're able to see some searches. My first one is what is the capital gains tax on a Nevada home. I've got a blog that already answered that question. Homes for sale in Northwest Las Vegas, Nevada with the backyard, a great example of search terms that have no search data yet that are still valuable.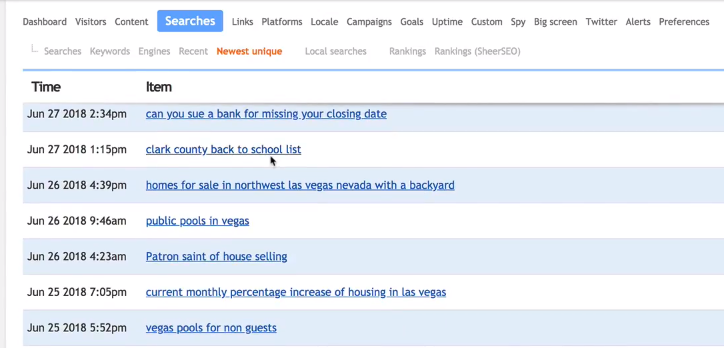 Does the keyword phrase search volume matter?
Using SEMRush, I'll type in this exact phrase, homes for sale in North West Las Vegas Nevada with a backyard. There is absolutely no search volume. It's still valuable because people are still searching for it. It looks like Google sent them straight to my homes for sale page. While this page is not the most relevant to the shopper, it's used because I have features like homes with land and homes with larger lots. Because of these, Google believes my website might be the most relevant. I can do better by giving the shopper a page that covers their exact search.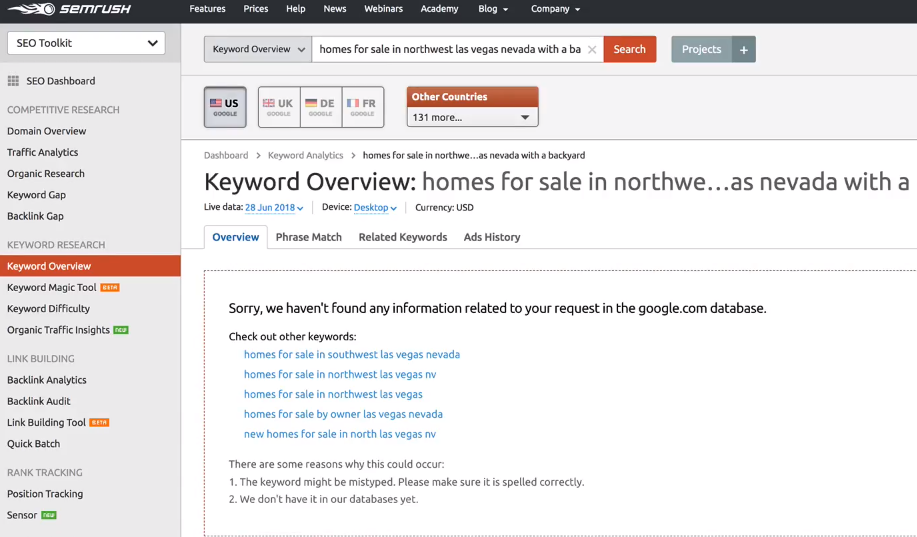 Do I need the keyword phrase in the content?
When I search my website for the word backyard, I find that I have a page that is not ranking for the word yard, but I want it to rank for that word. The first thing I'm going to do is edit this showcase. These are called showcase pages in BREW (Ballen Real Estate Website), and I'm going to make sure that the keywords for which I want to rank are actually on the page. There are older homes with land and even new construction featuring larger lots for pools or backyards. If we want a page to rank on the search engines for a particular term, it's a good idea to make sure that term is actually written on the page somewhere.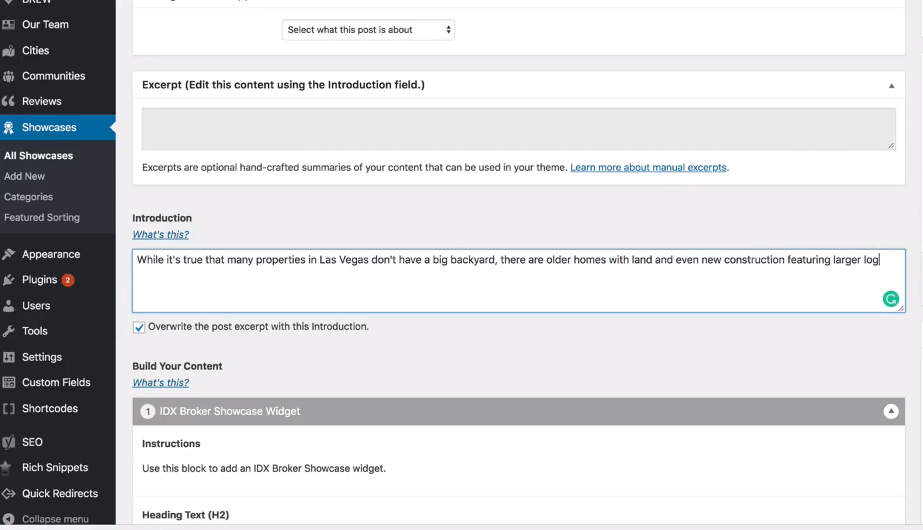 Add IDX Features to Create Value
Why might somebody be looking for a home with a backyard? We can improve by giving them more features. I'll use IDX Broker to build a widget. If you have a BREW, you have these features. If not, you'll want to contact your IDX provider to see what you can do. The showcase widget gives me a grid of homes for sale. I want them to be single-family homes in Las Vegas and related to a backyard. I see dogrun as an option. Your fields will vary depending on the MLS being used. Once saved, I see the javascript code needed to embed the widget on my website.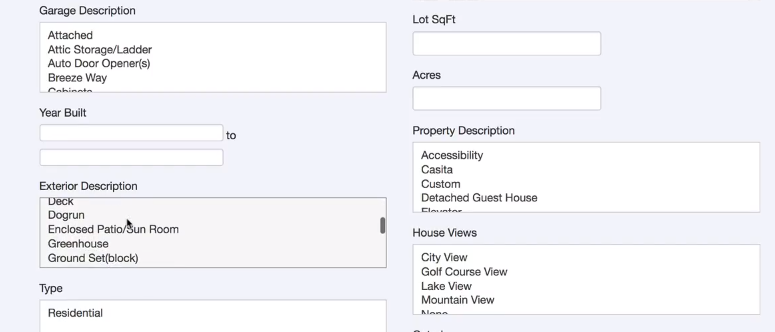 Create a New BREW Showcase Page
I'll create a new, feature showcase page. The parent page is big backyard page. I do this because my BREW creates dynamic tables for features that function as a menu. I'll add my showcase widget, add a photo, and other elements. There's still more we can do to add value. Create another showcase widget in IDX Broker that uses fenced as search criteria. Other options include lot size, pool size, and built-in barbecue. We're just going to put it a little introduction that says something like Shop all homes for sale in Las Vegas with a fully fenced backyard, shop by price, size, feature, and view all listings on the Greater Las Vegas area map.

How do I beat Zillow, Trulia, and realtor.com?
Mix it up a bit, add some unique content, and do search engine optimization. This concept of how I come up with the ideas of what content to build on my real estate agent website is gold. Let me just tell you, this is how we beat the big portals like Zillow, Trulia, and realtor.com. We are making sure that we offer everything that is local. We are covering what we know here. We need to cover every kind of possible niche, style, areas, zip codes, school zone, and everything. It just takes a few minutes on each page, and if you have a BREW, it's easy because everything is formatted to guide you through the process.
How do I know which areas to target with content?
I know they're not just searching for homes in Las Vegas with the backyard. They did specifically say Northwest. I've got single family homes for sale in northwest Las Vegas here, but I don't have this broken down any more finite than that. I'll go to New and Showcase. I'm going to put single family homes in northwest Las Vegas with a big backyard. I will create a widget using northwest Las Vegas, homes with a big backyard. Using lot size, I'll choose one acre or bigger. I get 222 results. I have two Northwest sections. One's under single family and one's just generic northwest Las Vegas home. I'm going to put this as single-family homes in northwest Las Vegas.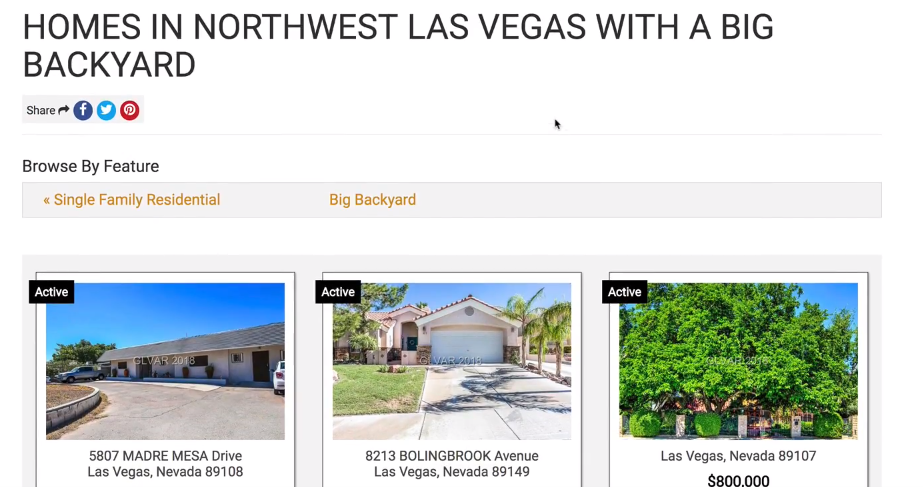 Need Help? Contact Ballen Brands!
We can do a big business on real estate leads that come through our real estate agent websites if we work them strategically and purposefully. If you have any real estate referrals for Las Vegas, Henderson, North Las Vegas, Nevada, please remember Lori Ballen Team. We would very much like the referrals. To find out more about my real estate agent websites [BREW] that are built on WordPress and powered by IDX Broker, check out ballenbrands.com. If you're looking for the training course that I built, you can find that at ranklikeaboss.com.
Recent Posts
WordPress is a popular website platform because it's user-friendly, even for beginners. However, when it comes to assembling your business website, you've got to have more than a basic understanding of the platform's design elements and cosmetic appearances. You may need to outsource the job to a WordPress web design company.

Read More

When a visitor comes to your real estate website, there's one thing they're looking for: properties. To show properties, your website has to be equipped with IDX. IDX is the Internet Data Display, a place where MLS listings can be shared amongst real estate agents, Realtors®, and brokers. Here are some of the best providers of IDX real estate websites.

Read More

As a real estate agent, getting a steady flow of new buyers and sellers is one of your top priorities. You've got to put new contacts into your sales funnel continually. You can do this online, via print marketing, in-person, by phone, and more. But what's the best way to get real estate leads?

Read More
Summary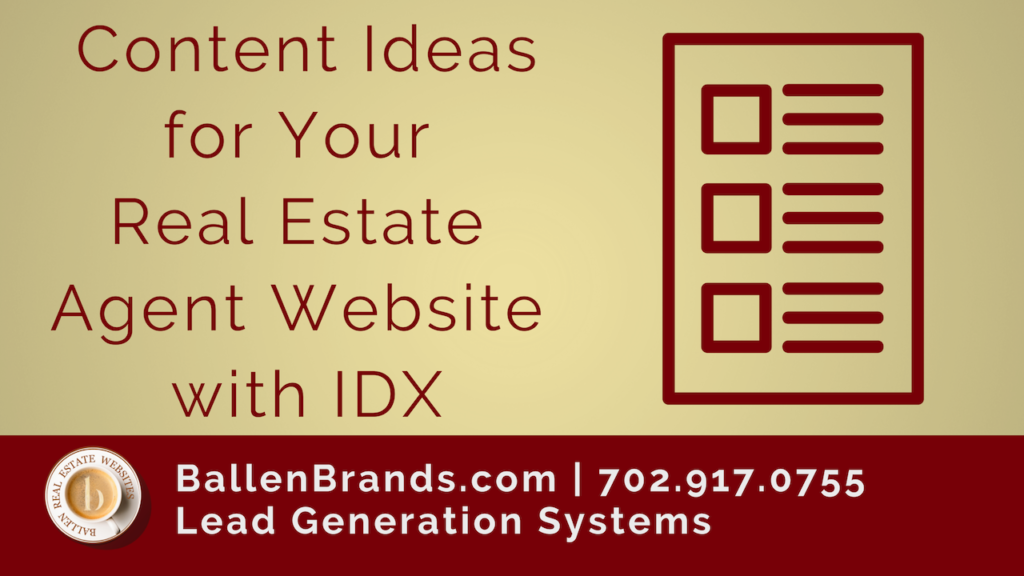 Article Name
Content Ideas for Your Real Estate Agent Website with IDX
Description
Lori Ballen shows you how to use Clicky search information to get content ideas for your real estate agent website with IDX using Clicky and SEMRush as tools.
Author
Publisher Name
Publisher Logo