When a visitor comes to your real estate website, there's one thing they're looking for: properties. To show properties, your website has to be equipped with IDX. IDX is the Internet Data Display, a place where MLS listings can be shared amongst real estate agents, Realtors®, and brokers. Here are some of the best providers of IDX real estate websites.
Ballen Real Estate Websites are set apart from other IDX real estate website providers by the fact that they were developed by real estate agents and digital marketing strategists.
BREWs combine the power of an SEO-rich, professionally designed WordPress platform with valuable content that, in time, generates long-term organic search results that continue to produce.
Ballen Brands understands the unmatched value of original, well-written, highly informative articles and blog posts, so it offers content packages to get your website started and provides options for recurring content to keep your website active and growing.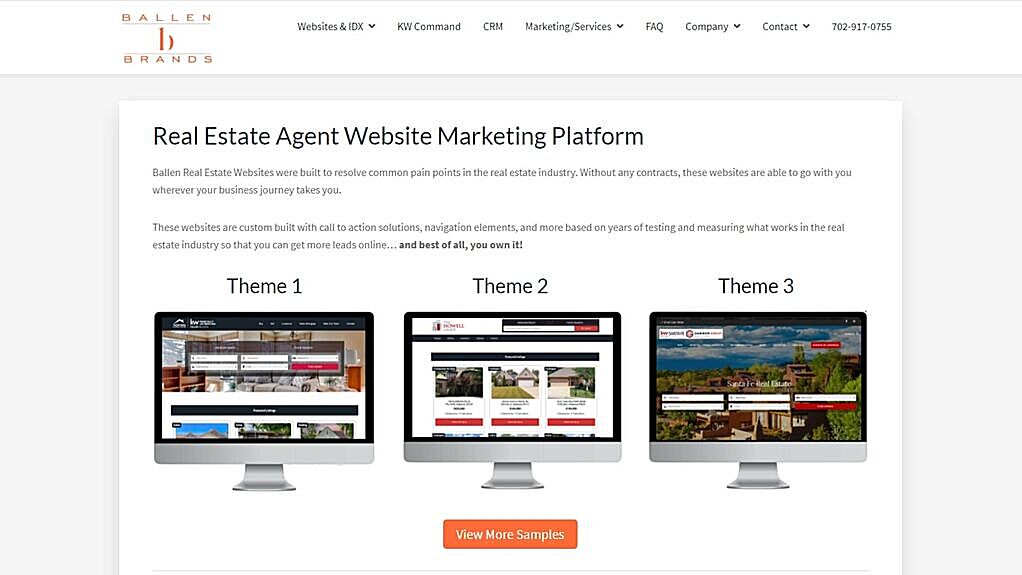 Your BREW comes out of the box with all the features you need from brands you know and trust. Show property displays through one of the largest IDX providers available, IDX Broker, which also allows you to generate monthly market reports for your readers.
You'll have access to ListingsToLeads, a provider of real estate marketing materials, such as professional landing pages and a free home valuation calculator.
Tracking and measuring your website's success is super simple, tapping into data from Clicky.com so you'll know which of your website's pages are performing optimally and which ones could use a retouch.
There are four BREW packages to choose from, whose features and prices are clearly displayed on the website. You can also upgrade your BREW with a CRM.
BREWs come with a small setup fee and a monthly subscription.
IDX Broker's HOME™
IDX Broker is respected as one of the best IDX providers in the industry. They've developed their platform to show properties in an elegant array of display styles and brought in the ability to have optional or forced registration, the option to favorite or save a listing, advanced search features, and a suite of lead-generating tools like market reports and home valuation requests.
You can also host virtual open houses, virtual tours, have access to Google Search Console, and be privy to exclusive template packs.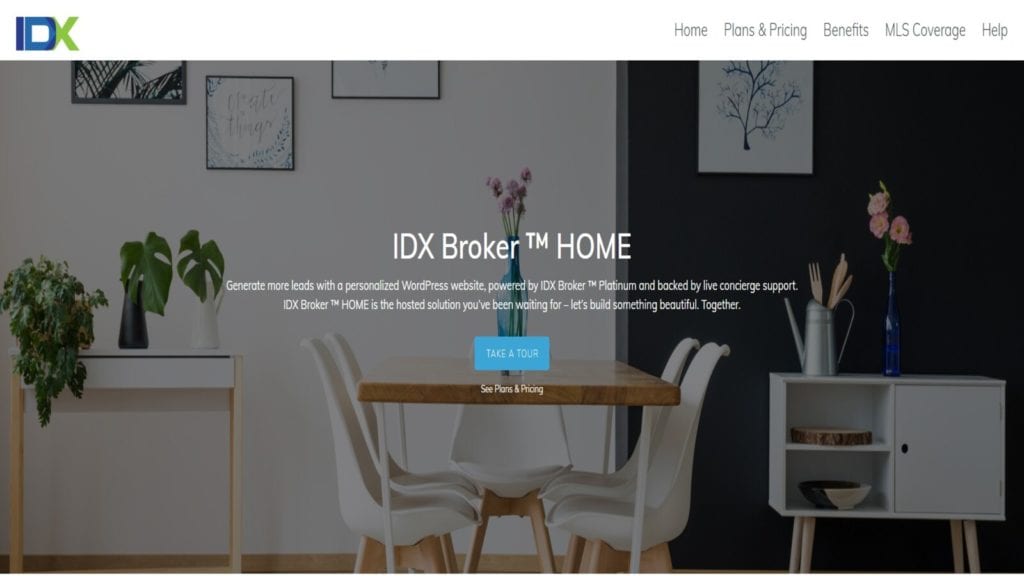 IDX Broker's HOME™ IDX real estate website is powered by WordPress and by IDX Broker Platinum, consisting of all the best features of IDX Broker, coupled with outstanding concierge support.
IDX Broker websites are affordable, but they're missing one critical element: a blog for content.
Content, such as articles for buyers, sellers, and hyperlocal pieces, is what makes your website visible online. Without content to search, Google can't find your website, so it can't show it on the search engine results page (SERP).
For your website to be successful, you need to publish valuable content on a regular basis – monthly at the very least, but weekly for optimal performance. Regularly publishing content on your website's blog sends signals to Google that your website is active and informative.
Showcase IDX
Showcase IDX is another IDX provider that specializes in real estate agent websites. One thing that sets Showcase IDX apart from its competition is that there are no set-up fees and only two pricing packages to choose from. It's also not an actual website platform, but rather a plugin that you can add to your existing WordPress website. There's a 10-day free trial, and if you sign up for a year, you get two months free.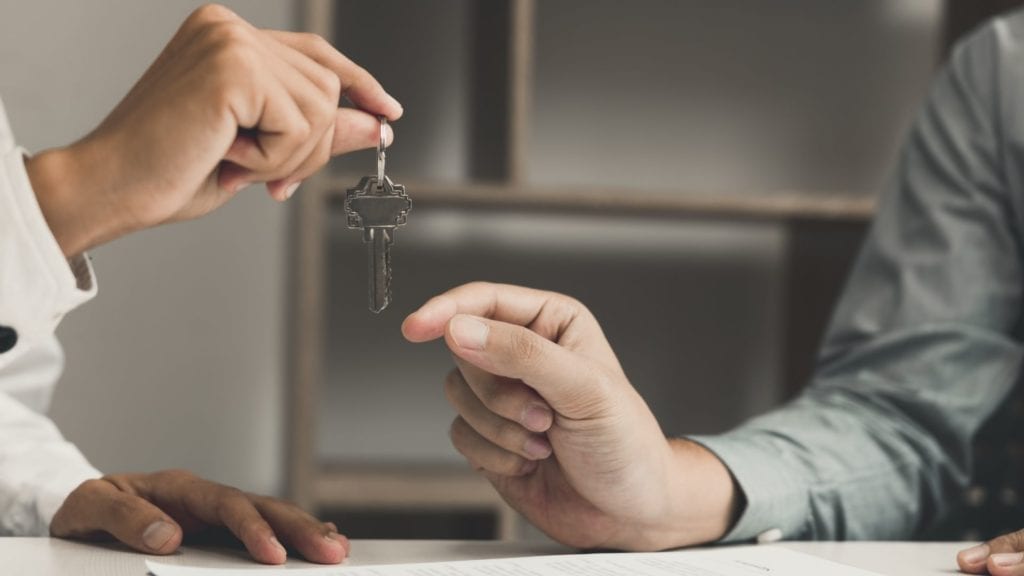 This means Showcase IDX also missed the boat for content marketing. You may be able to show high-quality property pages, but without a website, and blog to generate your site's momentum, there's a chance it won't be found by visitors looking for information about how to buy or sell a house.
iHomeFinder
Like IDX Broker's HOME™, iHomefinder websites are built on WordPress. iHomefinder.com also offers local market reports and includes a real estate CRM and a mobile app. And they handle the maintenance.
But rather than using IDX Broker, iHomeFinder's IDX provider is Eureka Search. This platform offers lead aggregation via more than 30 third-party systems that enter your account automatically.
The standard package includes the WordPress website and hosting, Polygon Search, Optima Leads App, and support.
The premium version includes all the same features as the standard package, plus Eureka Map Search and MarketBoost.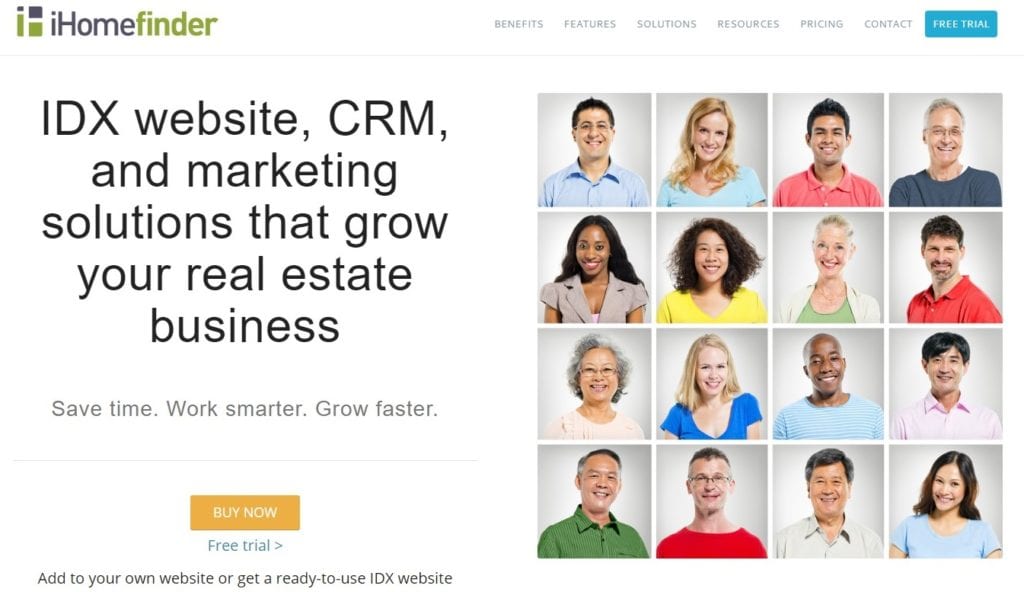 iHomeFinder's Prime + CRM has a one-time set-up fee and a monthly subscription. This package has everything from the premium package and also has a real estate CRM with marketing automation via email using pre-built campaigns.
As for unique articles and blog posts, iHomefinder features Express Content, a subscription-based content provider, through which you can attract the right audience, build your brand, and use SEO to boost your reputation as a credible source of information.
The small plan includes two blog posts per month, one of which is syndicated and not unique, and the other as a predetermined topic that buyers and sellers would find useful. Or you can purchase three months' worth of weekly articles on topics you choose from available categories. Some of the content is short-form and syndicated.
The biggest problem with the content offerings is that you only own the content while you own the website. If you change website providers, you lose the content you've purchased.
IDX Central
IDX Central offers IDX real estate websites with a choice of IDX providers, including Optima, Eureka, and Platinum. The company also offers IDX add-ons, like an agent CRM, Optima Leads app, marketing automation, and MarketBoost. Because of the selection and the ala carte pricing, it's tough to gauge exactly how much it'll cost to put your website together.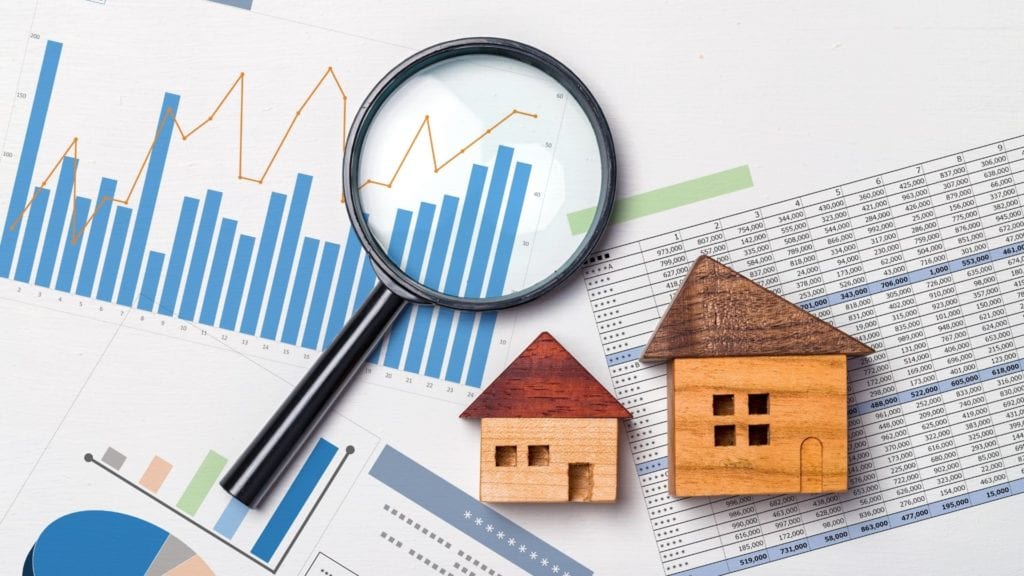 Other options include semi-custom, limited edition, and custom websites, which are built on WordPress.
The bells and whistles that come with the custom websites include a WordPress care and maintenance plan, featured listings, featured neighborhoods, testimonials, agent roster, landing pages, and directory pages.
This service provider also missed the opportunity to capitalize on content, so you'll need to provide and maintain that separately.
BoomTown
For the agent whose primary form of online marketing is in PPC, lead capture via forced property registration, and no emphasis on content or blogging, BoomTown might be an ideal solution.
The BoomTown website isn't very transparent about how much you'll be investing up-front and what the monthly maintenance fees will be.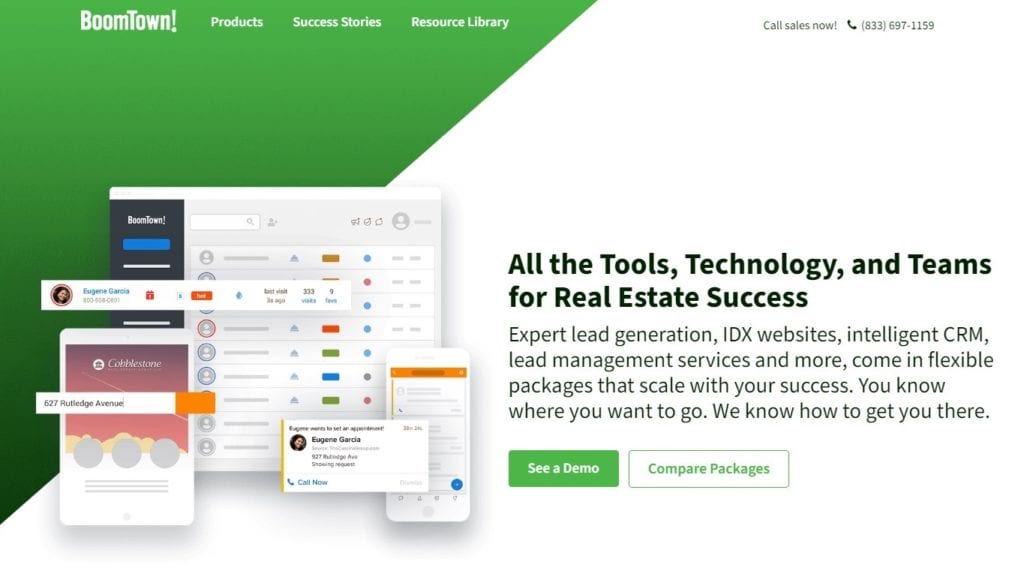 Options to include in your IDX website are lead generation services, an intelligent CRM, and lead management services.
BoomTown is doing plenty of things right because it has earned its place among the most widely used IDX real estate websites by agents, teams, and brokers. However, the website also doesn't make clear which IDX service provider the company uses.
Another differentiating factor between BoomTown and its competitors is that it is not promoted as being built on a WordPress platform.
AgentFire
Also hosted on WordPress, AgentFire uses Showcase IDX or Diverse Solutions, in conjunction with data from Home Junction, to help build and showcase properties on your website.
One of AgentFire's best features is Home Junction-powered data to create community pages rich in information like the average sales price, schools, local restaurants, and more.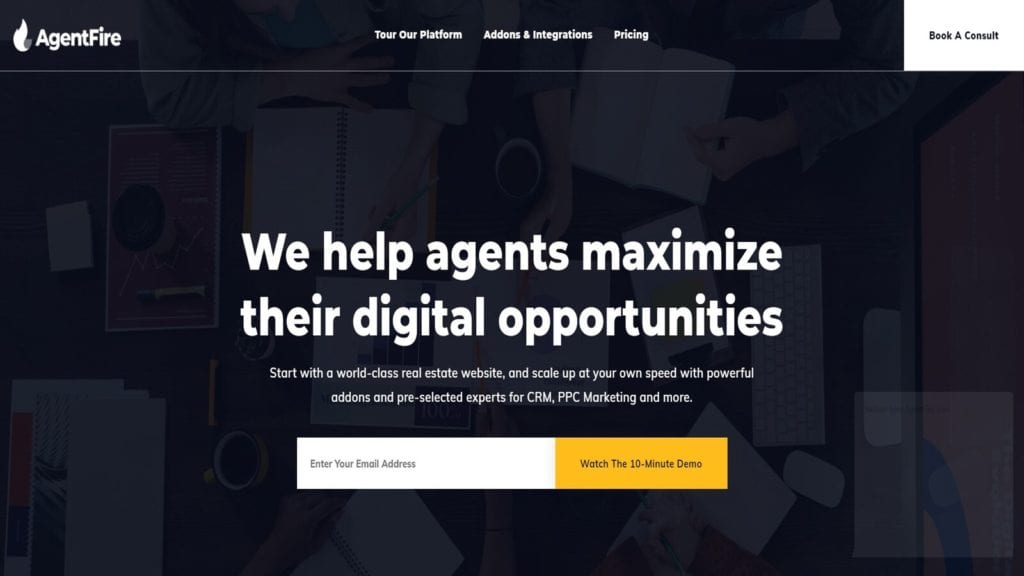 AgentFire also has built-in tools to create landing pages and lead magnets.
This platform is another one that's hard to pin down on pricing because it's pieced together based on the features that you want, so you're not charged for things you don't need.
In terms of content, the company offers Blog Assist Pro, which includes a fresh article once per week. The pitfall here is that the content is a shared resource, is not unique, and will not do anything for your SEO. You also won't be able to take any of that content with you if you decide to move your website.
Real Geeks
Real Geeks has developed a suite of website tools geared for real estate agents. The website platform built by Real Geeks is not promoted as being a WordPress website, nor does it specify which IDX provider it uses.
Their websites are, however, touted as being fully optimized for search engines, mobile-optimized with fast load times, high conversion rates and high return rates with fully editable pages, a built-in blog, and more. It also features custom lead capture pages such as landing pages designed for properties, market reports, home valuation, a Coming Soon landing page, and other custom lead capture forms.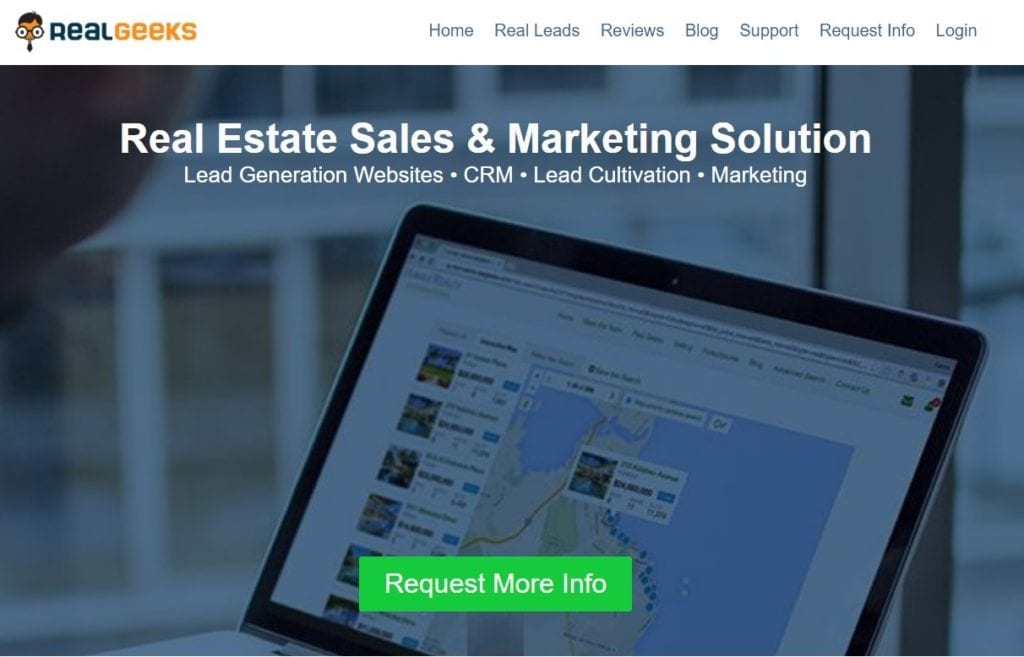 Other products offered by Real Geeks include a lead manager CRM, property valuation tool, SMS texting, an automated email drip system, and a Facebook marketing tool.
It's also not easy to gauge what you'll spend on a Real Geeks real estate website with IDX because they don't have their pricing structure posted on their website.
Placester
Placester claims its place among the first national platform providers to bring IDX to real estate agent websites. What sets them apart from other companies is that it's promoted as being easy to design and manage with a code-free platform. You don't have to be a designer or a coder to get the most out of your website. Pick from one of 20 templates and customize it to fit your business needs.
Core website features include advanced customization controls, custom landing pages, home valuation pages, custom lead capture settings, unlimited pages and posts, area pages templates, and more.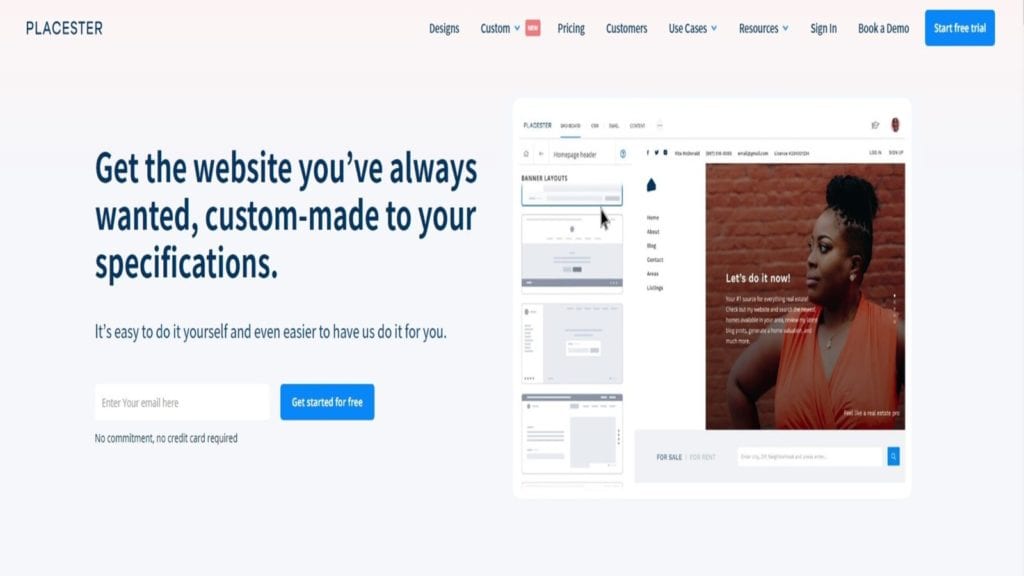 Other services provided by Placester include custom logo design, social media cover image kit, custom slideshow, custom branding and style guide, email template designs, and more.
Placester is also transparent about their pricing structure, clearly laying out the various packages, their features, and their costs.
What Placester is missing, though, is content.
AgentImage.com
Agent Image offers hosted WordPress websites that are optimized for mobile, fully responsive, have SEO-friendly features, listing display, property details, and IDX search.
The IDX provider for Agent Image websites is Agent Image's IDX Studio, which allows you to send email updates to your clients, save property searches, and capture leads.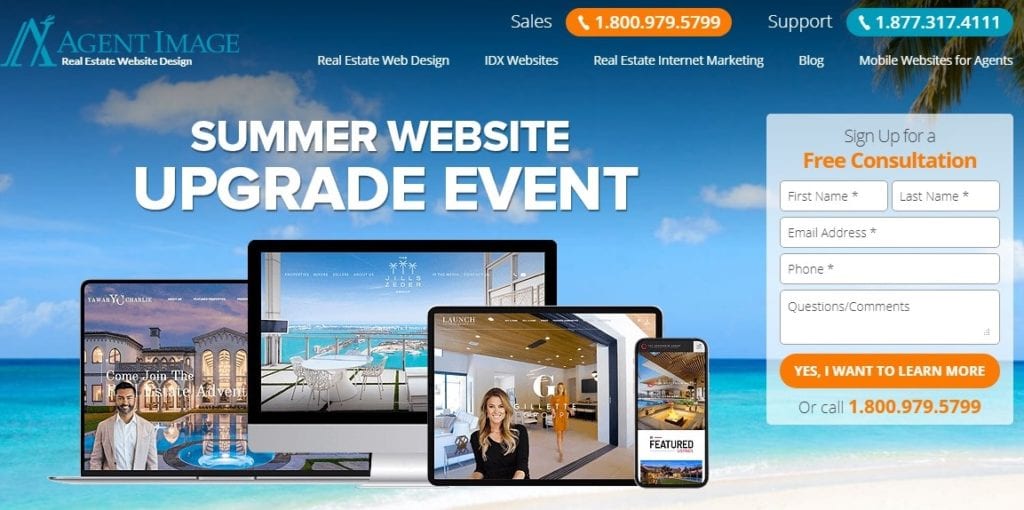 You can choose from 30 beautiful website designs, choose semi-custom, or get a fully customized site tailored to you.
Other services offered by Agent Image include SEO, PPC, and blogging packages. In addition, you can purchase social media packages, content development, or hire a virtual assistant.
There are three packages to choose from, and while it's easy to compare their features side-by-side, when you click the "Get Pricing and Features" option, there's a pop-up registration form, so the prices aren't visible on their website.
AgentWebsite
IDX real estate websites from AgentWebsite.net are search engine optimized, mobile-friendly, and feature IDX MLS property search. They also hit the nail on the head with content, offering buyer and seller articles, school reports, and neighborhood reports.
The packages and prices are clearly posted on the website, but they don't offer any additional services like social media or PPC marketing.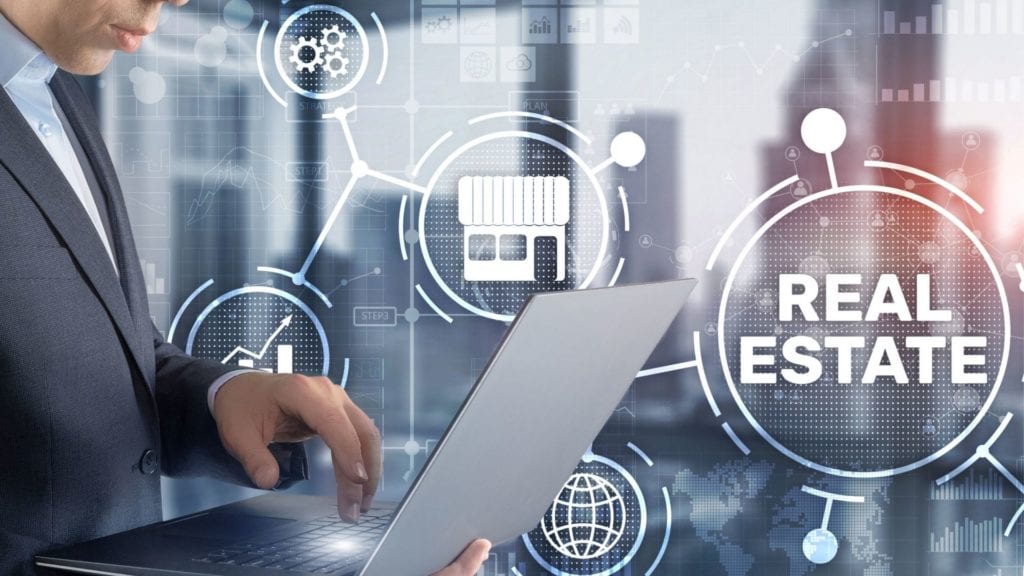 A Word of Caution
Regardless of the website builder you choose, make sure that you own your content. You want to take it with you if you decide to move your website to another server or your business to another broker.
Many times, an agent wants to switch only to realize that they cannot take their content with them when they go. Choose a website provider who doesn't prevent you from using your content elsewhere in the future.
Conclusion
Your real estate website should look professional and aesthetically pleasing. But more importantly, it should be a high-functioning lead-generating machine that continues to grow over time.
Don't just compare costs. Look closely into the features provided and take note of the ones that appeal to you the most. Rule out any providers that don't match your list.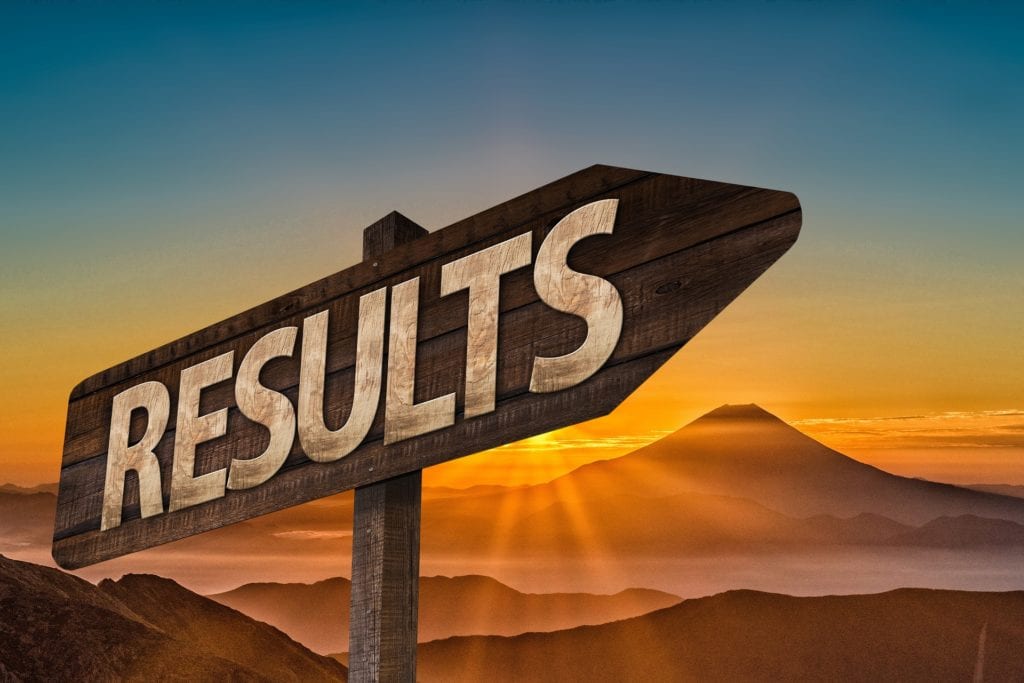 If your interest is in drawing organic traffic that continues to produce over time, then aim for a website that's rich in content, and a company that includes unique, plagiarism-free content as part of your package.
Your most important website feature is your IDX property listings, which also help with lead capture. Before you choose a company to build your website, ask what IDX provider they use, what perks come with their service, and do some research to see if that platform meets your needs.
FAQs
How Do I Get IDX On My Website
If you choose an IDX real estate website, the IDX is setup by the web developer. If you are building your own website, you can start with choosing an IDX solution such as IDX Broker. You'll have a form to have signed by your broker, and approved by the board of REALTORS. Once this is complete, you'll be provided with an account, and can start adding your IDX widgets, or add a WordPress Plugin.
How Much Does An IDX Website Cost?
How much an IDX website will cost you depends on the features and level of service you require. Generally, you can expect to pay between $1,000 and $5,000 for a quality IDX website. However, some companies may charge more or less depending on the customization required and the size of your market.
Can I Get IDX For Free?
You will pay for an IDX feed through a 3rd party IDX provider, or through your website company. Prices generally range from around $50 per month to $100 per month depending on your plan.
Summary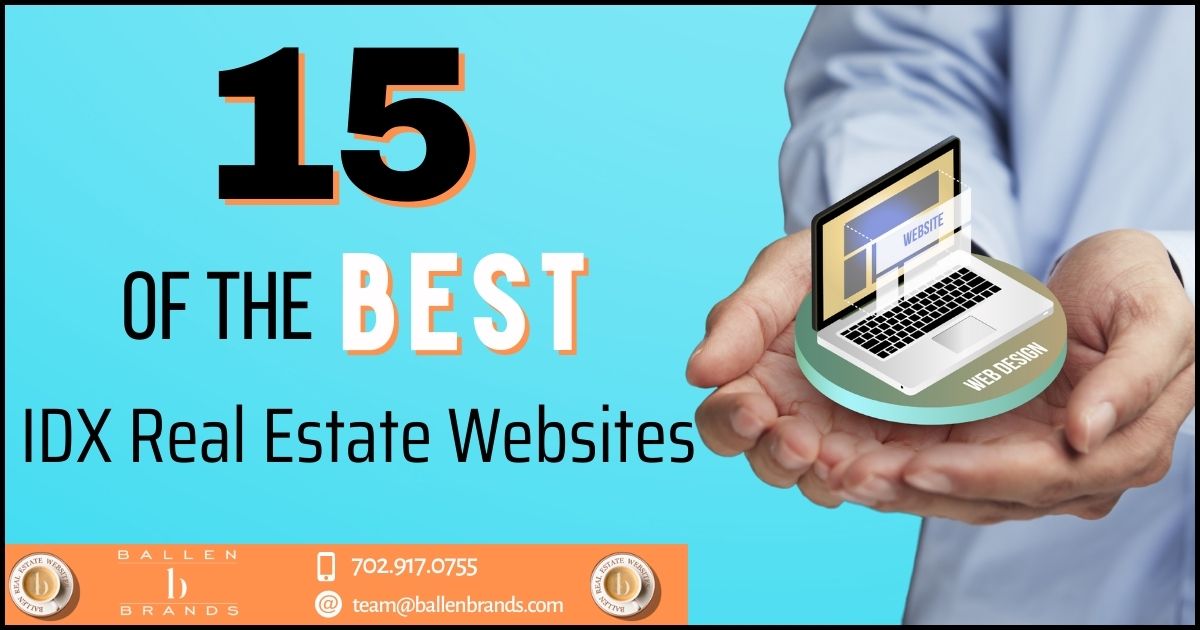 Article Name
15 of the Best IDX Real Estate Websites
Description
When a visitor comes to your real estate website, there's one thing they're looking for: properties. To show properties, your website has to be equipped with IDX. IDX is the Internet Data Display, a place where MLS listings can be shared amongst real estate agents, Realtors®, and brokers. Here are some of the best providers of IDX real estate websites.